Barzal, Boeser and Keller named Calder finalists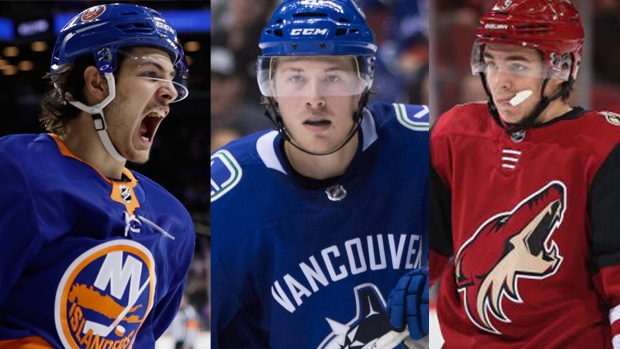 New York Islanders forward Mathew Barzal, Vancouver Canucks forward Brock Boeser and Arizona Coyotes forward Clayton Keller have been named the finalists for the Calder Trophy.
Barzal had an incredible season for the New York Islanders. Although his team did not make the playoffs, Barzal was a force for the Islanders, especially in the second half of the season.
Things didn't start well for Barzal however. He failed to earn a point in his first five games of his career but managed to finish the season with 85 points in 82 games.
He also managed to collect five points in a game three times in the season. The 20-year-old recorded five assists against the Colorado Avalanche on November 5 and then again on February 9 against the Detroit Red Wings.
The five assists in a game was a franchise record as a rookie for an Islander and the Coquitlam, BC native managed to do it twice in a season.
Boeser had one of the best rookie campaigns as a Vancouver Canuck despite having his season cut short due to injury. Boeser managed to score 29 goals and tally 55 points in 62 games with the Canucks. His 0.89 points per game came second behind Barzal among all rookie forwards.
Boeser had two game winning goals to his credit and was lethal on the power play, scoring a rookie high 10 goals.
If the 21-year-old didn't manage to sustain the lower back fracture, he might have most likely been in a dead heat for the award with Barzal.
Keller managed to finish second in rookie scoring behind Barzal with 65 points in 82 games played with the Coyotes.
The 19-year-old won NHL rookie of the month twice and was tied for the team lead in points.