Blackhawks demote Bickell; recall Dano
The Chicago Blackhawks announced on Monday that forward Bryan Bickell was demoted to the Rockford Ice Hogs of the American Hockey League. Forward Marko Dano was recalled from the AHL in a corresponding move.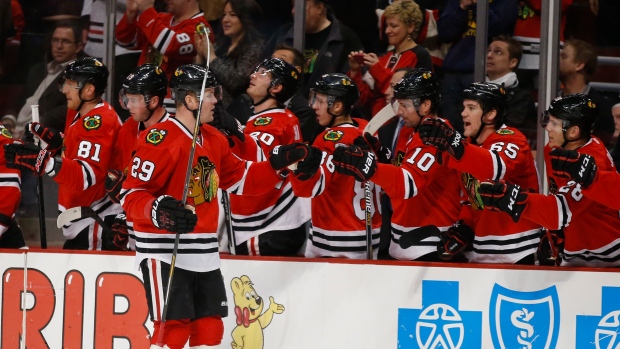 The Chicago Blackhawks have started off the week with a pair of roster moves.
Bickell, 29, has been a part of all three of the Blackhawks' recent Stanley Cup wins in 2010, 2013 and this past June. He's appeared in seven contests for the team this season.
A native of Orono, Ontario, Bickell was a key component of the Blackhawks' 2013 Cup run, tallying nine goals and eight assists in that postseason. That summer, Bickell agreed to a four-year, $16 million deal with the team. In 80 games with the team a season ago, Bickell had 14 goals and 14 assists.
Dano, 20, was acquired by the Blackhawks this past summer from the Columbus Blue Jackets as part of the Brandon Saad trade. He appeared in 35 games for the Blue Jackets a season ago, notching eight goals and 13 assists. Born in Eisenstadt, Austria, but raised in Trencin, Slovakia, Dano was drafted 27th overall in the 2013 NHL Entry Draft and has represented Slovakia in three World Junior Hockey Championships and a pair of world championships.
In nine games with the Blackhawks' American Hockey League affiliate-Rockford Ice Hogs, Dano has a goal and six assists.
The Blackhawks (6-5-0) have lost two straight and sit sixth in the Central Division, six points behind the division-leading Dallas Star. They are next in action on Monday night when they host the Los Angeles Kings.