Blues' Fabbri (knee) to miss entire season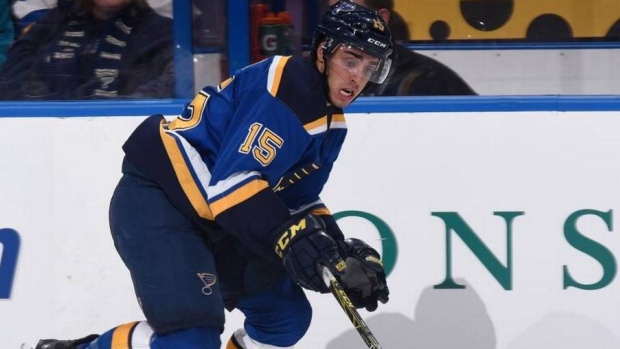 St. Louis Blues forward Robby Fabbri will miss all of the 2017-18 season after re-injuring his surgically repaired left knee, Blues President of Hockey Operations and General Manager Doug Armstrong announced on Tuesday.
Earlier this week, the Blues announced he would just miss the rest of the pre-season.
The 21st overall pick in the 2014 National Hockey League entry draft, Fabbri incurred a torn ACL in a Feb. 4 game against the Pittsburgh Penguins. In 51 games a season ago, Fabbri had 11 goals and 18 assists.
Fabbri played for just over 19 minutes on Friday in his preseason debut in a 4-0 win over the Washington Capitals.
The Blues will have a press conference on Thursday announcing the news.