Bombers secure Medlock, Bryant for 2017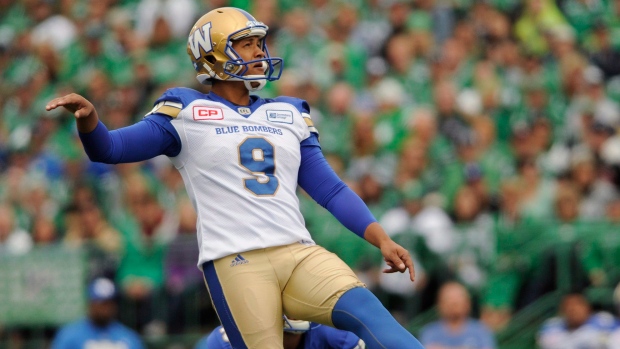 The Winnipeg Blue Bombers secured two of their top players ahead of next season.
The Blue Bombers announced Tuesday the team has finalized their restructured deals, which removes them from the prospective free agent list and locks them up for the 2017 season.
Medlock was named the CFL's Most Outstanding Special Teams Player last year after connecting on 60 of 68 field goals with a long of 58. Medlock also had the top punting average of his career at 42.7.
"They approached me about restructuring my contract and I figured I could help the team out," Medlock said in a team release. "It worked out for both. I'm glad to get this deal done and I'm really looking forward to this year."
Bryant will return for his third season with the Blue Bombers next season, anchoring the offensive line from his left tackle position.