Brampton, Ontario's Ennis among Suns' D-League recalls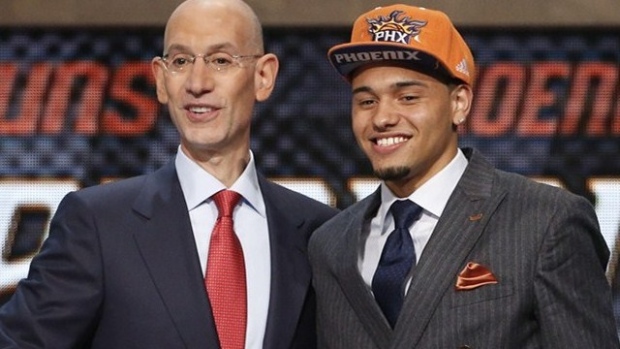 PHOENIX - The Phoenix Suns recalled rookie guard Tyler Ennis, second-year guard Archie Goodwin and rookie forward T.J. Warren on Wednesday from Bakersfield of the NBA Development League.
The three players each played three games for the Jam. Ennis averaged 15.7 points and 3.3 assists, Goodwin 15.7 points and 3.7 rebounds, and Warren 15.3 points and 7.3 rebounds.
They rejoined the Suns for a game Wednesday night at Oklahoma City. For Phoenix, Warren is averaging 4.2 points in 10 games, Ennis 3.7 in six games, and Goodwin 3.5 in 10 games.