Braves' Acuna Jr. has scary injury vs. BoSox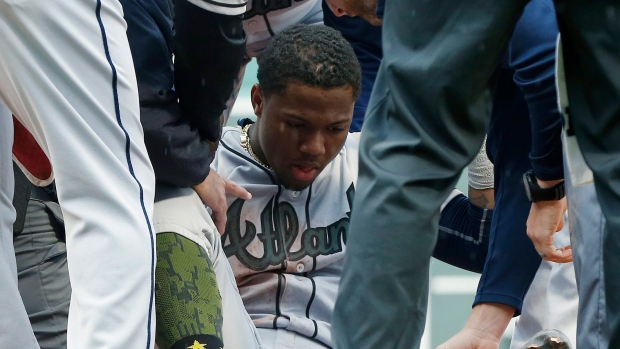 Atlanta Braves left fielder Ronald Acuna Jr. incurred a scary injury in the team's game today against the Boston Red Sox.
While running out a single during the seventh inning, Acuna's leg buckled shortly after he touched the bag. In visible discomfort, Acuna laid face-down for several minutes as the Braves' training staff attended to him. He eventually walked off the field under his own power.
The official diagnose of Acuna's injury from the Braves, is one that caused the outfielder pain in his knee and lower back. He did not return to the game.
Acuna, 20, was named the top MLB prospect by several outlets entering the season. He's batted .263 with five home runs and 13 RBIs in 114 at bats this season.