Brown aiming to provide more offence
The Maple Leafs winger focused on a strong start at training camp after signing a three-year, $6.3-million extension on Saturday.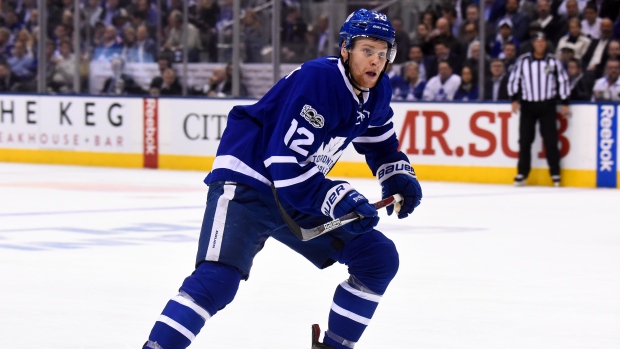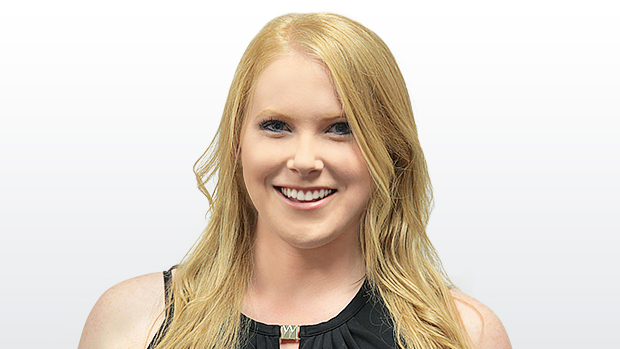 TORONTO — Early on a Monday morning in late August, about two dozen Maple Leafs prospects take the ice at MasterCard Centre to hone their skills and shake off the summer rust before the team's main camp gets underway next month.
A year ago, Connor Brown was one of those prospects, feasting on every minute of ice time he could with the hope of being a Leaf in the fall. Now, with a full NHL season under his belt, the ink barely dry on his three-year extension and a new number on his helmet (he exchanged his number 12 for 28), Brown skates and scrimmages among the hopefuls secure in his own future but with more determination to succeed than ever.
"I was saying to my parents, it's crazy the difference a year makes," Brown said Monday after coming off the ice. "Last year I'm in here doing everything I can to crack the club, and it's a little different a year from [then]. It's exciting. We're looking to win."
Brown, 23, already secured a personal victory on Saturday night when his drawn-out contract negotiations with the Leafs finally culminated in a three-year, $6.3-million extension. The restricted free agent faced questions all summer about why it was taking so long to put pen to paper when he and general manager Lou Lamoriello had made it clear the winger would be in the fold by October. It was that mindset that kept Brown calm throughout the process, with negotiations stretching late into the final month of the off-season.
"From my end, we knew things were going to get done before camp," he said. "So from the outside looking in it looked a bit more stressful than it was. There is a lot of respect on both sides of the table. We just had some little things we had to work out [but] we got it done in time before all the boys get back and we really start bearing down on the season."
The Leafs relied heavily on their contingency of rookies last year, playing as many as nine a night. Brown performed admirably, becoming one of three to hit the 20-goal plateau (behind William Nylander with 22 and Auston Matthews with 40) and showing consistent play in all three zones. Head coach Mike Babcock used Brown in every situation (he averaged 1:21 per game shorthanded and 1:58 on the power play) and on every line for at least one game, something no other first-year player experienced.
All things considered, Brown's new deal at an average annual value of $2.1 million looks downright reasonable for the Leafs – a steal, even. But the Toronto native rejects the notion he undervalued himself by taking a hometown discount.
"I think it's a good contract for both sides," he said. "It sets me up well with potential to be a Leaf for a long time. Hopefully I can hold up my end of the bargain."
That starts in training camp, where the Leafs project to have an intense competition among about 18 forwards vying for 12 starting spots. The team's dynamic has changed since 11 months ago, when the incoming freshmen were expected to be a major part of the Leafs' continuing rebuild. Rookies like Brown made their mark, but with off-season acquisitions like Patrick Marleau (to whom Brown happily ceded his old number 12) and a lack of trades thus far, the number of available spots looks far less favourable on paper – but that could still pay dividends.
"You need [the competition] if you want to be a really good team. We have to put the team first, and a lot of individual success will happen because of it," Brown said. "We'll be working hard for spots on lines and spots in the lineup…and hopefully it leads to some success in the early going. I want to continue to be relied upon defensively and play structurally like I have throughout my pro career, try to be conscious of that, but I think I have more to give on the offensive side, especially out of the gate. Out of the gate I was a little slow last year, so hopefully I'll have a good start."
And for those players just starting out as pros themselves, Brown is happy to offer advice but would rather lead by example. Throughout their rookie season, Babcock praised the work ethic of Brown and fellow winger Zach Hyman, and the two have kept up their gym routines this off-season. Brown called Hyman's dedication and consistency "contagious" and hopes he, too, is rubbing off on the next wave of Leafs.
But before camp begins, Brown has a few more weeks of summer to soak up, and some time to spend a little of his newly earned cash – just not on himself.
"Nothing big [for me]," he said, smiling. "But I should probably get my mom and dad something."