Bruins add Winnik, Stempniak on PTOs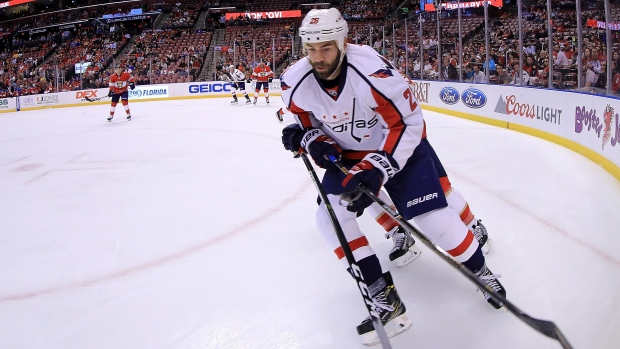 The Boston Bruins added two veteran to their training camp roster on Monday with Daniel Winnik and Lee Stempniak both joining the team on professional tryouts.
Winnik, 33, appeared in 81 games last season with the Minnesota Wild, posting six goals and 23 points. He is a veteran of 798 games with the Phoenix Coyotes, Colorado Avalanche, San Jose Sharks, Anaheim Ducks, Toronto Maple Leafs, Pittsburgh Penguins, Washington Capitals and Wild.
Winnik is just one season removed from scoring a career-high 12 goals with the Capitals during the 2016-17 season.
Stempniak had three goals and nine points in 37 games with the Carolina Hurricanes last season. He also appeared in one game with the team's AHL franchise, the Charlotte Checkers.
The 35-year-old also had a strong 2016-17 campaign, scoring 16 goals and posting 40 points for the Hurricanes in 82 games. He's appeared in 909 career NHL contests with 10 different NHL clubs.
Stempniak spent 19 games with the Bruins during the 2015-16 season after being acquired at the trade deadline.
The Bruins pursued both John Tavares and Ilya Kovalchuk earlier this summer but in the end stood pat at forward in free agency.