Bruins grant G Rask leave of absence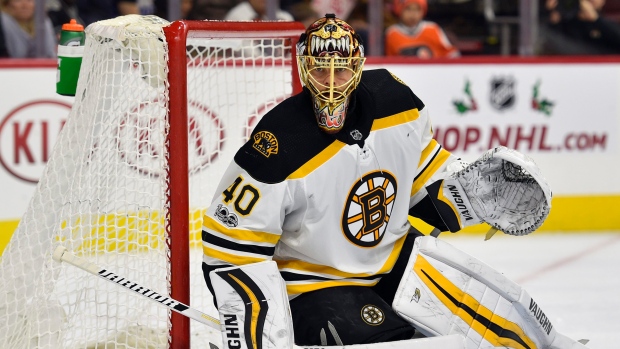 The Boston Bruins granted goaltender Tuukka Rask a leave of absence relating to a personal matter on Friday.
"It's not health related," Bruins general manager Don Sweeney said. "It's important to respect his privacy and allow him to deal with it for the next few days."
The 31-year-old has a 4-4 record this season with a 3.05 goals-against average and a .901 save percentage.
He entered Thursday's loss against the Vancouver Canucks in relief of Jaroslav Halak in the second period and allowed three goals on 14 shots.
"I was just trying to keep it under 10 [goals allowed] -- that's what I was worried about," Rask said after the 8-5 loss. "But yeah, you know, like I said, a loss is a loss, it doesn't really matter at the end of the day. It was kind of a crazy game both ways. A lot of goals scored and at the end it looked like everyone was napping in the crowd. It was just one of those games where there wasn't a whole lot of action on either end -- low shots and all of a sudden it's 5-3, 8-5 whatever.
"Yeah, weird game. But that's entertainment and we're just providing it."