Bruins place Beleskey on waivers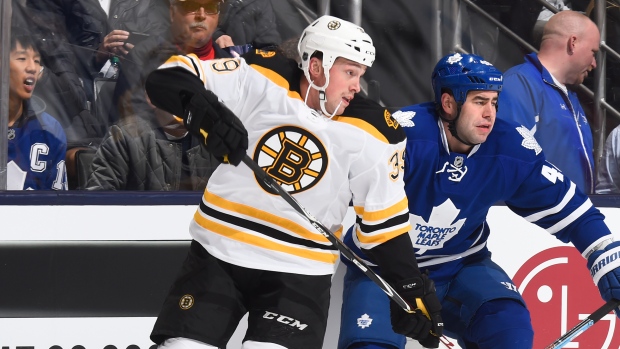 The Boston Bruins placed forward Matt Beleskey on waivers Thursday.
Beleskey is without a point in 14 games with the Boston Bruins this season and owns a minus-8 rating.
With the 29-year-old owning a $3.8 million cap hit through 2019-20, TSN Hockey Insider Darren Dreger reported Wednesday Beleskey is drawing little interest on the trade market.
He has been out of the Bruins lineup since Nov. 26 and has not played more than 13 minutes in a game this season.
The Bruins signed Beleskey to a five-year, $19 million contract in 2015 after he scored 22 goals in 65 games with the Anaheim Ducks during the 2014-15 season. He scored 15 goals and a career-high 37 points in 80 games during his first year with the Bruins, but has struggled to contribute since.
He scored three goals and posted five assists in 49 games last season.