Burris attends Grey Cup parade on crutches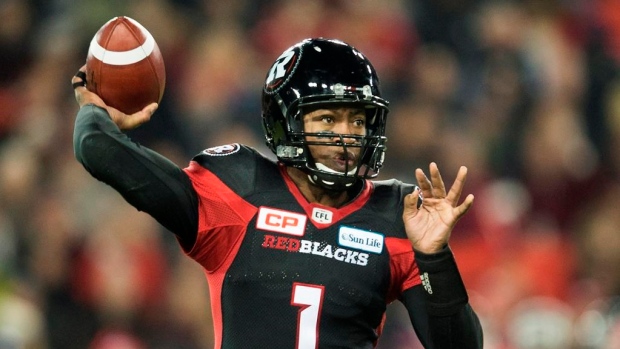 Ottawa Redblacks quarterback Henry Burris spent the Grey Cup parade on crutches Tuesday, two days after leading his team to victory over the Calgary Stampeders.
Burris injured his knee in warmups prior to the 104th Grey Cup but played the entire game, throwing for 461 yards and three touchdowns with one interception. He was named the game's MVP for his performance.
The 41-year-old pivot declined to say whether Sunday's game was his last after the victory, though injuries and the lucrative contract of backup Trevor Harris have led to speculation he will retire.
With Sunday's win, Burris has won three Grey Cups since debuting in the CFL in 1997, along with two Grey Cup MVPs and two Most Outstanding Player awards.
He has thrown for more than 63,000 yards along with 374 touchdowns and 227 interceptions in 267 games.