Burrows: Multiple factors contributed to Sens' dismal season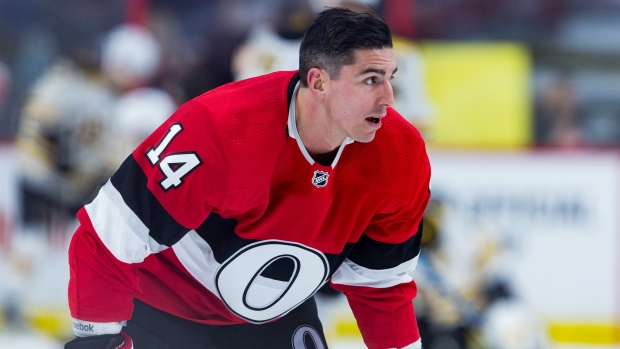 The Ottawa Senators came within one win of the Stanley Cup Final in 2017, but things were dramatically different last season.
Recently retired forward Alex Burrows told TSN Radio 1200 Ottawa Monday that multiple factors contributed to the Sens' downfall, one that saw them have their worst season in over 20 years.
"It's not only one thing. It's not only [owner Eugene Melnyk] or coaches or players … Karl," said Burrows. "It seems like it was a lot of things that went on at the same time, and we didn't really respond to it well."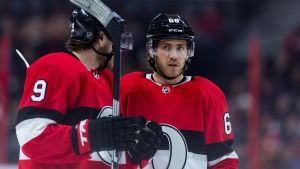 Burrows didn't mention any of the team's issues directly, but said he shoulders part of the blame for the Sens' struggles last season.
"I blame myself for it. I should have been maybe more proactive or found a way to … but that's the way it is sometimes. It's personal stuff you think they're not going to expose, but later on you realize maybe you should have done something about it."
Burrows was dealt to the Senators from the Vancouver Canucks at the 2017 trade deadline and was with the team through their Conference Final run. He admitted it was the first time he'd experienced a campaign like last season.
"Uh, never. I've never seen that quick of a turnaround," Burrows said.
Despite the problems, Burrows offered praise for head coach Guy Boucher.
"Obviously things didn't work out the way we wanted them to last year, a lot of negative energy, a lot of situations that occurred during the season that we didn't really respond to well. But I do believe in Guy. I do believe he's a really approachable coach. He works hard, he's got good systems, I wish him all the best and hopefully the team can turn it around."
"At the end of the day, I wish those guys all the best. Pierre was good to me. The organization, the fan base was good to me and my family. I sure hope they're going to get back to the playoffs, sooner rather than later," Burrows said.
The Senators bought out the final year of Burrows' contract, and he has since joined the AHL's Laval Rocket as an assistant coach.
Listen to the full interview from TSN 1200 here.