Calgary: A tale of three seasons results in C- grade
According to TSN Director of Scouting Craig Button, some superb play from rookie Matthew Tkachuk hasn't been enough to make up for the struggles of Johnny Gaudreau and Brian Elliott.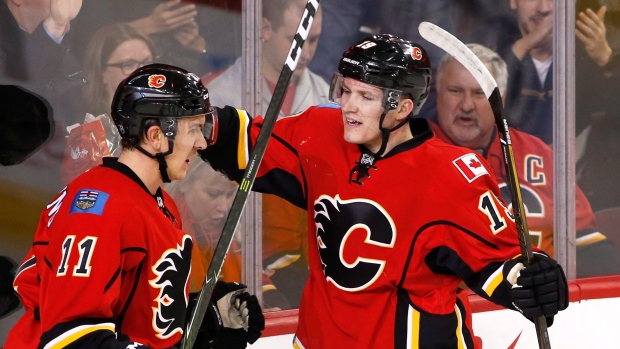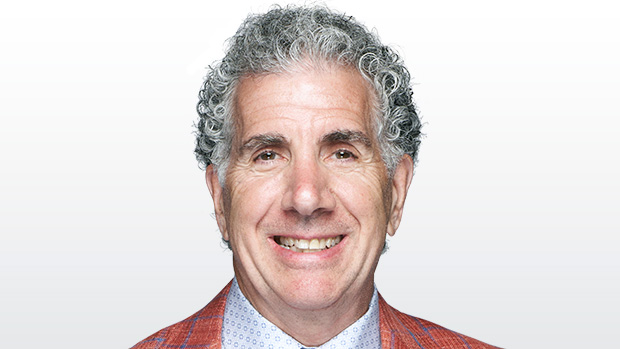 It has been a tale of three seasons for the Calgary Flames. During a 24-game stretch from Nov.15 to Jan. 4, every area of their game was firing on all cylinders as the team went 16-7-1 (2.88 goals for, 2.21 goals against, power-play percentage of 28.05, penalty-kill percentage of 87.64 and .923 save percentage).
In the other 28 games – the first 16 of the season and 12 after Jan. 4 – the team struggled, compiling a 9-17-2 record (2.25 goals for, 3.36 goals against, power-play percentage of 13.33, penalty-kill percentage of 75.24 and .878 save percentage).
Below are the Flames' individual player grades.
Three factors were considered in assigning grades: performance, results and expectations, as framed by age, previous performance and cap hit/contract average annual value (AAV). Skaters must have appeared in a minimum of 25 games and goalies, 15, to be graded.
Spotlight Player Grades: Johnny Gaudreau's (C) productivity has dipped significantly after signing a long-term contract on the eve of the regular season. Matthew Tkachuk (A+), sixth-overall selection in the 2016 NHL draft, has been terrific. Mikael Backlund (A) has been superb at both ends of the rink and should be in the discussion for the Selke Trophy. Goaltending was the off-season priority for the Flames, but Brian Elliott (D) has been a massive disappointment with a save percentage near the bottom of the league. Chad Johnson (C) was a catalyst for the team's successful 24-game run, but has struggled since with a .877 percentage.
Editor's Note: Follow TSN Director of Scouting Craig Button at @CraigJButton and join the discussion on his Interim Report Cards.
Grading System
A Excellent
B Very Good
C Satisfactory
D Poor
Flames' Grades By Player
| | | | | | | | |
| --- | --- | --- | --- | --- | --- | --- | --- |
| Goalies | Grade | Age | AAV | W | L | OT | Sv% |
| Chad Johnson | C | 31 | $1.7 m | 16 | 12 | 1 | .913 |
| Brian Elliott | D | 32 | $2.5 m | 9 | 12 | 2 | .892 |
| Defencemen | Grade | Age | AAV | GP | G | P | +/- |
| Mark Giordano | A | 34 | $6.8 m | 52 | 6 | 22 | 7 |
| Dougie Hamilton | B | 24 | $5.8 m | 51 | 7 | 32 | -4 |
| TJ Brodie | C | 27 | $4.7 m | 52 | 3 | 17 | -22 |
| Deryk Engelland | C | 35 | $2.9 m | 52 | 1 | 8 | 6 |
| Jyrki Jokipakka | C | 26 | $900 k | 35 | 1 | 6 | -3 |
| Dennis Wideman | C | 34 | $5.3 m | 45 | 3 | 15 | 0 |
| Brett Kulak | Inc. | 23 | $657 k | 18 | 0 | 3 | -1 |
| Ladislav Smid | Inc. | 31 | $3.5 m | - | - | - | - |
| Forwards | Grade | Age | AAV | GP | G | P | +/- |
| Matthew Tkachuk | A+ | 20 | $925 k | 48 | 9 | 31 | 7 |
| Mikael Backlund | A | 28 | $3.6 m | 52 | 14 | 34 | 5 |
| Michael Frolik | A | 29 | $4.3 m | 52 | 12 | 29 | 3 |
| Sean Monahan | B | 23 | $6.4 m | 52 | 16 | 31 | -15 |
| Sam Bennett | C | 21 | $925 k | 51 | 10 | 19 | -11 |
| Lance Bouma | C | 27 | $2.2 m | 34 | 3 | 5 | -3 |
| Troy Brouwer | C | 32 | $4.5 m | 44 | 8 | 17 | -11 |
| Alex Chiasson | C | 27 | $800 k | 52 | 7 | 14 | -2 |
| Micheal Ferland | C | 25 | $825 k | 48 | 6 | 12 | -9 |
| Johnny Gaudreau | C | 24 | $6.8 m | 42 | 11 | 31 | -17 |
| Garnet Hathaway | C | 26 | $690 k | 24 | 1 | 5 | 2 |
| Matt Stajan | C | 34 | $3.13 m | 52 | 4 | 12 | 5 |
| Kris Versteeg | C | 31 | $950 k | 40 | 9 | 21 | -4 |
| Freddie Hamilton | D | 25 | $613 k | 21 | 1 | 1 | -1 |