Canada closes Fed Cup round robin with sweep of Paraguay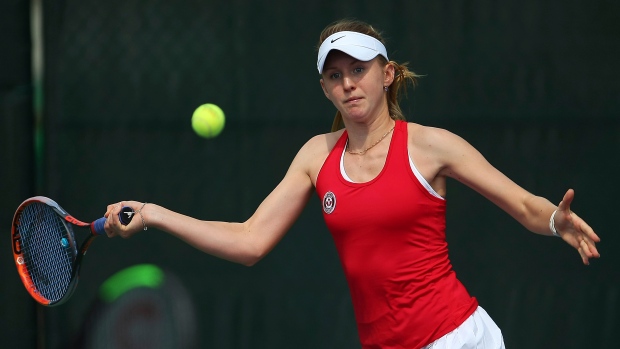 METEPEC, Mexico — Canada defeated Paraguay 3-0 on Thursday to close out round-robin play at the Fed Cup Americas Zone Group I event with a 3-0 record.
Toronto's Katherine Sebov opened with a 6-3, 6-1 victory over Montserrat Gonzalez and Bianca Vanessa Andreescu of Mississauga, Ont., defeated Veronica Cepede Royg 6-1, 6-1.
Andreescu then teamed with Charlotte Robillard-Millette of Blainville, Que., for a 6-0, 6-4 doubles win over Cepede Royg and Camila Giangreco Campiz.
Canada will face the winner of Pool B in Saturday's final with a berth in the World Group II playoffs in April on the line.