Canada rises to occasion against Mexico with FIBA semis looming
Andrew Wiggins and his Canadian teammates insisted they would not be intimidated by a raucous crowd, they wouldn't cower in the big moment and, based on their showing against previously undefeated Mexico, it's tough to argue otherwise.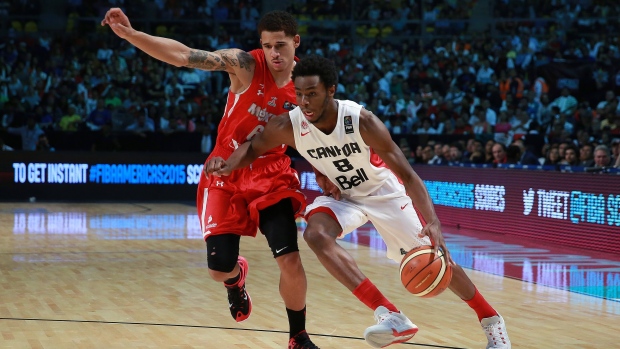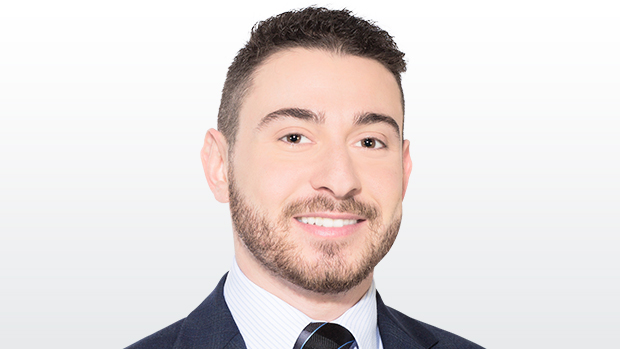 MEXICO CITY - Andrew Wiggins and his Canadian teammates insisted they would not be intimidated by a raucous crowd, they wouldn't cower in the big moment and, based on their showing against previously undefeated Mexico, it's tough to argue otherwise.
That fearlessness should serve them well in just a few days as, after all they've accomplished here at the FIBA Americas, one game will decide their Olympic fate.
It's the cruel reality in a tournament that isn't exactly known for being fair. Canada has punched their ticket to Friday's semifinal. The stakes are simple, win that night and they're off to the Olympics in Rio next summer, lose and they'll have one last chance to qualify next July, against a much higher level of competition.
They can now say they're familiar with the team, and the crowd, they're most likely to face in that must-win contest.
"We might very well play this team again," Melvin Ejim said after Canada's 94-73 thrashing of host Mexico on Tuesday. "It's going to be important to understand we played them, we beat them once, we played well in this environment. It's a learning experience for us and we just have to keep focusing on playing solid basketball."
The atmosphere was as electric as advertised. A near sellout at the Palacio De Los Deportes, the fans got on Canada early. They were loud throughout, even with Mexico trailing big, but Wiggins and company were hardly fazed.
The Canadians hit eight of their first 10 shots, including four three-pointers, two of them from the star forward. Their lead was 10 midway through the opening quarter and ballooned to 20 in the second.
Wiggins seemed to take pride in being the one to silence Mexico's fans. With the crowd fired up again, moments after their team hit a three, cutting the deficit to 21 (you would have thought they tied the game), the 20-year-old answered with a trey of his own. He didn't miss his first shot until his seventh attempt, over 27 minutes into the game.
"He's a great player," coach Jay Triano said of Wiggins, who scored a game-high 17 points in 25 minutes. "Rookie of the year in the NBA. He's adapted and fit into anything that we've asked him to do with our team here. Because of that he's become one of our leaders, a guy we can run plays for or put him in situations where he can make plays for others."
Canada continues to steam roll the competition in Mexico City. Since suffering their only loss in the opener against Argentina, they've won six in a row, outscoring opponents by an average of 27.8 points over that stretch. Although Tuesday's win was an appropriate test for them, especially if they do see Mexico again in the semifinals, the Canadians know it's all for naught if they don't rise to the occasion again when it matters most.
"I think sky is the limit," said Steve Nash, Canada's general manager and two-time NBA MVP, who spoke to the media before the game. "Obviously we have a tremendous amount of talent, great depth and balance but again, it's always in the details. I think the biggest thing this tournament for us is just continuing to grow because we obviously on any night can beat anybody but we can also get beat, especially in a one off like that."
"So it's going to be a new experience for our guys, an invaluable experienced for them and I'm confident they can pull through but definitely going to be an immensely difficult game for us."
There's still plenty of seeding possibilities up in the air going into Wednesday's final slate of round robin games. Andrew Nicholson was asked if he's been crunching the numbers.
"Simple formular," said the forward, a physics major at St. Bonaventure. "We just gotta win."
Despite the spirit of his response, it's actually more complicated.
For Canada to avoid both Mexico and undefeated Argentina in the semifinals - their ideal scenario - they would have to finish the round robin stage in first place. To do that, they'll need to take care of business against the Dominican Republic Wednesday afternoon and hope that Mexico defeats Argentina by 35 points or less in the late game. That would force a three-way tie between the three teams - Canada, Mexico and Argentina - and the Canadians would take the first seed on the strength of their point spread Tuesday evening.
There's a significant drop off from the top three teams to whomever finishes in fourth, which is still to be determined, thus the first-place finisher should have a much easier path to qualify for the Olympics.
Regardless of their matchup, Nash is optimistic about his team's chances but, given the nature of Friday's win or go home semifinal, he knows these tournaments can be unpredictable. Things can change on a dime.
"The only thing that we're playing against is experience," said the future hall of fame point guard. "You go out and play one game for the Olympics and anything can happen to the most experienced team. For a precocious team like ours, you don't know what will happen but it's exciting."
"I try not to worry about things I can't control. All I can do is make sure I'm really comfortable courtside and be the best cheerleader I can be."