Habs deal Tokarski to Ducks for Friberg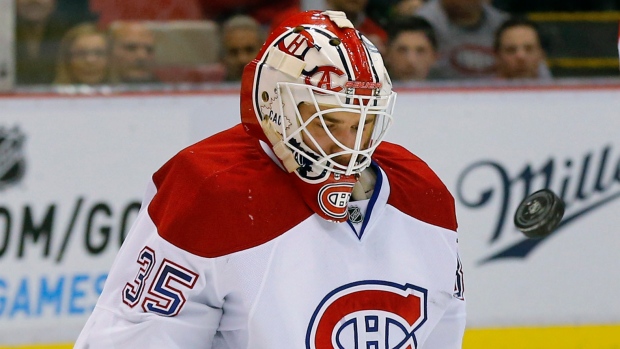 The Montreal Canadiens have traded goaltender Dustin Tokarski to the Anaheim Ducks in exchange for forward Max Friberg.
Friberg will report to the St. John's IceCaps of the AHL, the Canadiens announced.
Tokarski appeared in six games with the Canadiens this season, posting a 1-3 record with a 3.19 goals against average and a .878 save percentage.
The Canadiens acquired 26-year-old netminder from the Tampa Bay Lightning in 2013. He owns a 10-12-5 record across his NHL career with a .904 save percentage and a 2.85 goals against average.
Friberg, 23, has appeared in six career NHL games with the Ducks, logging two penalty minutes and a minus-1 rating. He has five goals and 12 assists in 25 games with the AHL's San Diego Gulls this season.