Canucks' Gaunce (foot) out 2-4 weeks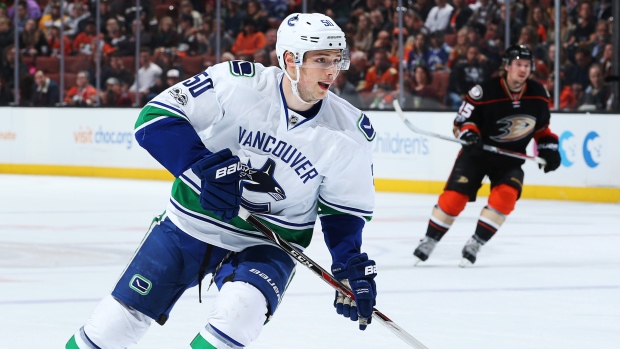 Vancouver Canucks forward Brendan Gaunce will be out two to four weeks with a foot injury head coach Travis Green announced.
Gaunce did not play during Thursday's 5-2 loss to the Tampa Bay Lightning. In 34 games so far this season, the 23-year-old has four goals and one assist.
The injuries have been piling up for the Canucks of late. Forward Sam Gagner was sent home from the team's road trip earlier this week because of a sprained ankle, while Markus Granlund left Thursday's loss with an ankle injury.
The Canucks will be back in action Friday to take on the Carolina Hurricanes.