Canucks sign Del Zotto, Gagner, Nilsson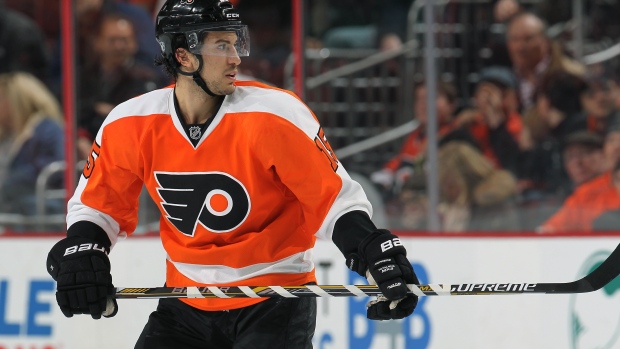 The Vancouver Canucks have added defenceman Michael Del Zotto and forward Sam Gagner in addition to goaltender Anders Nilsson on Saturday.
TSN Hockey Insider Bob McKenzie reported Saturday morning that while no deals are signed, agreements appear to be in place to bring the three players to the West Coast.
Del Zotto has signed a two year deal worth $3 million per season, while Gagner has signed a three-year deal worth $3.15 million and Nilsson has signed for two years at $2.5 million per season.
Del Zotto has spent the past three seasons with the Philadelphia Flyers, and registered six goals and 12 assists in 51 games for the Flyers last season.
Still just 26, Del Zotto has played in 484 career NHL games, registering 47 goals and 142 points in that time.
The 20th overall draft pick in the 2008 NHL Draft, Del Zotto has suited up for the Flyers, Nashville Predators, and New York Rangers.
The 27-year-old Gagner tied a career-high with 18 goals and set a new mark with 50 points in 81 games with the Columbus Blue Jackets this past season. The journeyman forward was a key cog for the surprising Blue Jackets, who finished third in the Eastern Conference with a franchise-record 50 wins and 108 points.
Gagner added two assists in five playoff games. The Blue Jackets were eliminated by the Pittsburgh Penguins in the opening round.
The London, Ontario native was drafted sixth overall by the Edmonton Oilers and has scored 142 goals and 260 assists in 696 regular season contests with the Oilers, Arizona Coyotes, Philadelphia Flyers and Blue Jackets. Gagner is coming off a one-year, $650,000 deal.
Nilsson, 27, posted a 10-10-4 record with the Buffalo Sabres this season with a .923 save percentage and a 2.67 goals against average. He was traded from the Edmonton Oilers to the St. Louis Blues during the 2015-16 season.
He will share the crease in Vancouver with Jacob Markstrom as Ryan Miller appears set to sign with the Anaheim Ducks.
The Canucks also signed defenceman Patrick Wiercioch to a one-year contract. Wiercioch had four goals and eight assists in 57 games for the Colorado Avalanche last season.
The Canucks also signed forward Alex Burmistrov after the 25-year-old split last season between the Winnipeg Jets and Arizona Coyotes.
Burmistrov had five goals and 11 assists in 49 games.