Cardinals' Fitzgerald to return for 15th season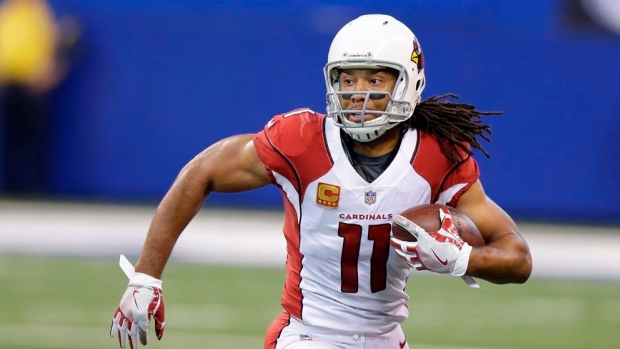 Larry Fitzgerald has told the Arizona Cardinals he intends on returning for the 2018 season, according to Cardinals new head coach Steve Wilks.
Wilks made the announcement on Arizona Sports Radio 98.7.
NFL Network's Ian Rapoport added Fitzgerald had been heading in the direction of a return for weeks now, and will now officially be back for his 15th season, all with the Cardinals.
Despite quarterbacking issues in Arizona last season, the 34-year-old Fitzgerald had a productive season, finishing with 109 receptions for 1,156 yards and six touchdowns.
Drafted third overall in the 2004 Draft, Fitzgerald is third all-time in receptions (1,234) and receiving yards (15,545), and eighth in receiving touchdowns (110).
Fitzgerald needs just 92 receptions and 389 receiving yards to climb to second on both lists, passing Tony Gonzalez in receptions and Terrell Owens in receiving yards respectively.