Cato gets into altercation at Als practice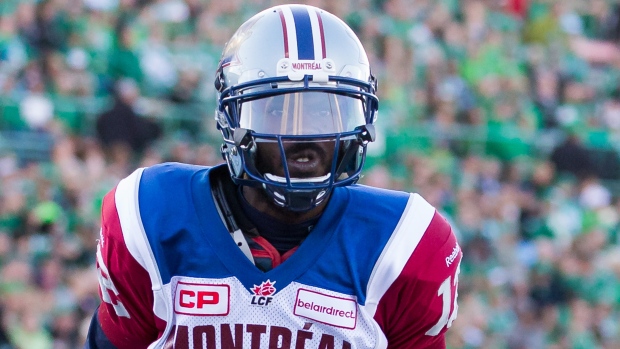 There was another altercation at Montreal Alouettes practice Tuesday, with quarterback Rakeem Cato reportedly getting into verbal altercations with receivers Kenny Stafford and Duron Carter. Cato also shoved Carter at one point.
Jeremy Filosa of 98.5 Sports in Montreal posted video of the altercations.
Also, TSN's Radio 690's Joey Alfieri reported Cato was escorted into the locker room by assistant head coach and special teams coordinator Kavis Reed after jawing with Stafford and Carter, but then returned to have more words with the receivers. At one point, veteran John Bowman joined Reed in talking to Cato.
Carter tweeted after the incident that he was trying to stop the altercation before getting involved in it.
This isn't the first time Cato and Carter have had an altercation, with the two reportedly exchanging words the week before the Alouettes' Labour Day weekend loss to the Ottawa Redblacks. Cato was still the backup at the time, with then-starter Kevin Glenn and offensive coordinator stepping in that time, according to a report from Herb Zurkowsky of the Montreal Gazette. The Labour Day game would be Glenn's last start with the team, with Cato replacing the veteran for the team's Week 12 loss to the BC Lions. Glenn would later be traded.