CFL to hold first ever LGBTQ Grey Cup party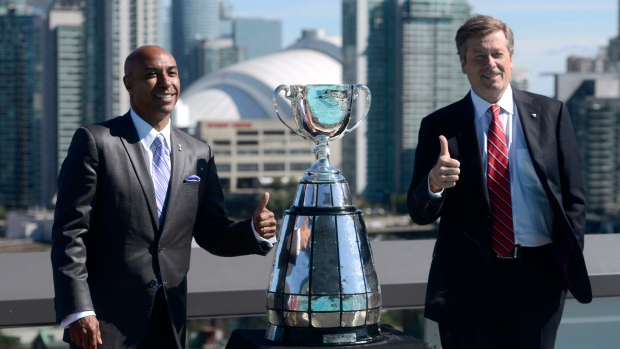 The Canadian Football League announced Tuesday that there will be an official and league-sanctioned Grey Cup party supporting the LGBTQ community during Grey Cup weekend.
The downtown Toronto party, put together by the league, law firm Baker & McKenzie and You Can Play, will be held on Friday, Nov. 25 at Striker Sports Bar – Canada's first LGBTQ sports bar.
"The Grey Cup is Canada's biggest annual party and everyone's invited," said CFL Commissioner Jeffrey L. Orridge in a statement. "This event is going to be a whole lot of fun, and it's another step we're taking to ensure the CFL is a home for all fans. We've made a lot of progress on LGBTQ inclusion through our partnership with You Can Play, and we're not done yet."
The gathering will be a ticketed event and will feature a special visit by the Grey Cup.