Clock ticking on 'Gang of Four' restricted free agents
As TSN Hockey Insider Bob McKenzie writes, time is grinding down on restricted free agents Rasmus Ristolainen, Hampus Lindholm, Rickard Rakell and Jacob Trouba.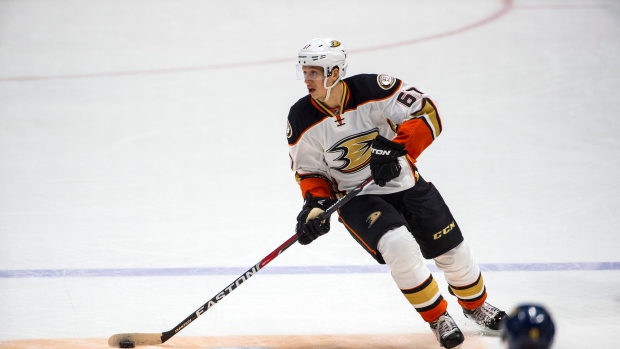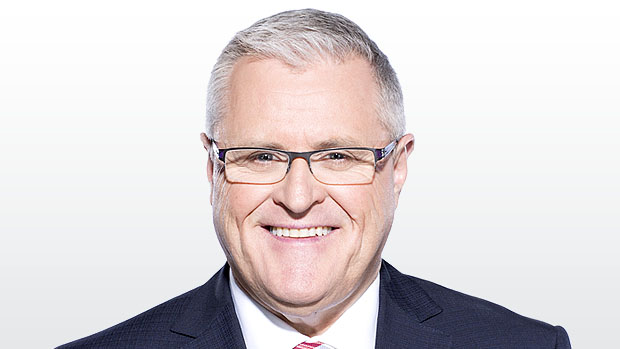 With Nikita Kucherov signing with the Tampa Bay Lightning tomorrow, time is ticking down on the remaining 'Gang of Four' restricted free agents and their respective clubs.
Buffalo Sabres defenceman Rasmus Ristolainen; the Anaheim duo of defenceman Hampus Lindholm and forward Rickard Rakell; and, of course, Winnipeg defenceman Jacob Trouba are without contracts. And the Sabres, Ducks and Jets all open their seasons on Thursday night.
Let's extract Trouba from this group -- for now anyway -- since his immediate future is more likely to be determined by a trade (he has requested one and isn't skating with the Jets) than a contract negotiation. That could change if Trouba realizes a trade isn't forthcoming and sitting out regular season games becomes unpalatable, but his situation is more complex than that of Ristolainen, Lindholm and Rakell.
Bearing in mind these situations can change in an instant -- especially now that we're on the eve of the NHL regular season opening on Wednesday -- it would be fair to say that, certainly as of Tuesday morning, none of Ristolainen, Lindholm and Rakell are close to new deals.
Both Ristolainen and Lindholm, key defencemen on their respective teams, were looking for north of $6 million per year on long-term (six-year) contracts. The Sabres and Ducks, though, were looking to get them signed closer to the six-year, $5 million per year deal of Toronto Maple Leafs defenceman Morgan Rielly.
As best we can tell, Ristolainen and Lindholm are no longer seeking north of $6 million a year and perhaps open to something in the $5 million to $6 million range, with an obvious preference for the higher side of that million-dollar range, no less than $5.5 million.
But it appears Buffalo and Anaheim want to toe closer to the Rielly deal of $5 million, which might suggest the two defencemen are perhaps at least $500,000 a year apart from their clubs. On a six-year deal, that's a $3 million swing.
The Sabres and Ducks don't open their season until Thursday night, so in the world of contract negotiations there's still time to get deals done that would put the players in the opening night lineup. But it's also getting perilously close to that point where they could be missing regular season games.
Then there's the curious case of Rakell. A week or two ago, it seemed as though the Swedish forward, who missed the World Cup because of surgery to address complications from his appendectomy last spring, was on course to sign a six-year deal worth less than $4 million a year ($3.75 million?).
There was a sense that the money and term was no longer an issue and that there was agreement on those, but here we are, almost on the eve of the season, and still no deal.
What gives?
Everyone is being extremely tight-lipped about it.
We continue to hear there's no issue with Rakell's money or term, so what is it then?
We are left to speculate that perhaps it is medical related. Rakell is back training and working out after his surgery, but likely wasn't going to be quite ready to start the season anyway.
Whatever it is, Rakell went from being a restricted free agent we assumed would have been signed a week or two ago to not being sure when, or if, he's going to sign in Anaheim.
On the bright side, the minutes and hours from now until the start of the regular season often tend to drive divergent parties together. Beginning Wednesday, or Thursday actually, the players start losing real dollars by not playing and the teams, without those players in the lineup, could start losing points in the standings because of their absence.
But, as of now, there appears to be considerable work required to get them signed.