Coach Nolan calls Sabres "pee-wee" after loss to Ducks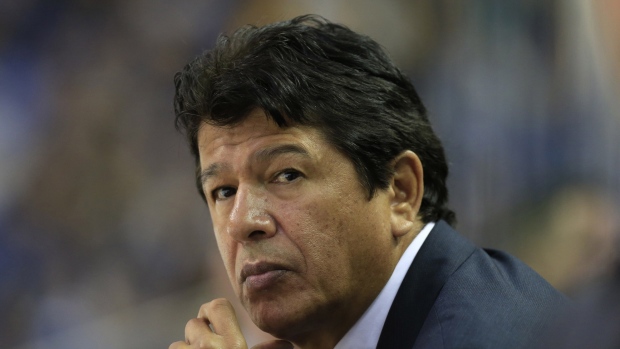 Buffalo Sabres head coach Ted Nolan was pulling no punches after his team managed just 12 shots on goal during a 5-1 home loss to the Anaheim Ducks on Monday afternoon.
"That was like an NHL team playing a pee-wee team," said Nolan, according to a tweet from Buffalo News reporter John Vogl.
In terms of the Sabres' shots on goal - they were outshot 44-12 by the Ducks - Nolan was equally critical.
"You just try to shoot the puck down the ice 15 times, you might hit the net 10 times. It was bad."
Sabres goalie Michal Neuvirth echoed his coach's sentiment.
"We've all got to be 100 per cent better," he told reporters.
The Sabres now have three straight losses to begin the season and have been outscored by a combined 14-4 by Columbus, Chicago, and Anaheim. They have surrendered at least 40 shots in each of the losses.