Concerns about NHL expansion draft emerge
As TSN Hockey Insider Pierre LeBrun writes, pending free agents remain the biggest concern when it comes to expansion after the GMs meetings Tuesday.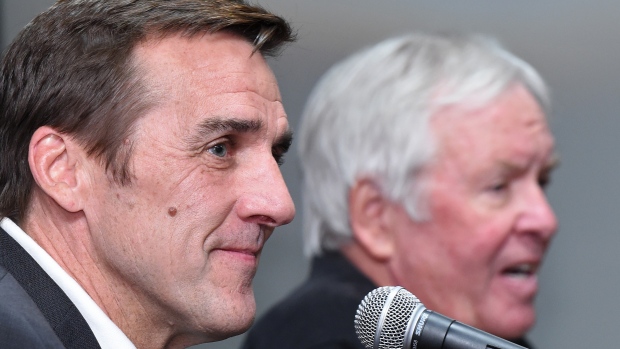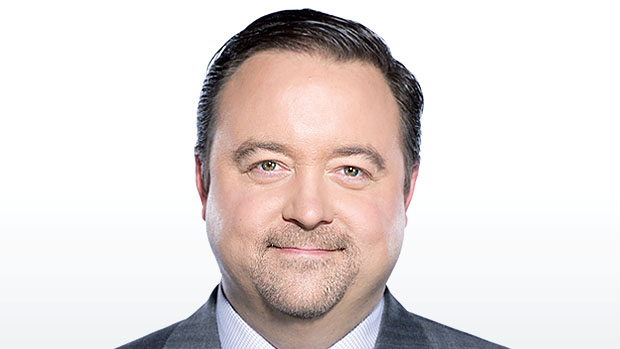 TORONTO - Pending free agents remain the biggest concern when it comes to expansion after the GMs meetings Tuesday.
The Las Vegas expansion team and some of the 30 existing teams are worried about less-than-honest agreements circumventing the expansion-draft rules.
What, GMs looking for loopholes? Come on.
Specifically, GMs worry that Vegas could take advantage of the 48-hour window before the expansion draft in June to quietly agree to terms on a deal with a pending unrestricted free agent, then wait until July 1 to sign him, so as to pluck another player off a team's roster in the expansion draft.
This would circumvent the rule that if a team loses a free agent to Vegas in that 48-hour free-agent-signing window, it cannot lose another player in the expansion draft. Some GMs worry that veteran GM George McPhee, who wasn't born yesterday, would take advantage of the situation.
Conversely?
"George has the same concerns about existing teams doing those types of deals with players they don't have to protect," deputy commissioner Bill Daly said Tuesday after the GMs meeting.
McPhee wisely worries that a team or two might do a "drawer deal'' with a pending UFA but not officially sign it until after the expansion draft. Why? Teams don't have to protect pending free agents because they aren't eligible for the expansion draft. Here's an example: If the San Jose Sharks didn't officially re-sign Joe Thornton until after the expansion draft, they could protect another player.
"There has to be a high level of diligence to make sure those things don't happen and to make sure people know there will be significant penalties imposed if they were to screw around with the rules,'' Daly said.
Daly said violators of the expansion rules forgo a first-round draft pick, so penalties in the same vein would be "appropriate." New Jersey Devils GM Ray Shero insisted anyone would be crazy to attempt that type of circumvention.
"I certainly don't want to be involved in that because I certainly love my job and can't afford the fine," Shero said with a smile. "Sure, we talked about it today [in the GMs meeting]. Those are the what-ifs? But with anything, everything has to pass the smell test with the league. You got to have some big you-know-whats to screw around with that.''
Rule 48 rages on
As one GM succinctly put it Tuesday, "the consensus on Rule 48 is that there is no consensus.''
The room is split among GMs who fear that tweaking Rule 48 will further decrease the physicality of the game and those who are fearful of blindside hits -- hits to a player who doesn't see it coming -- and want the "blindside" language put back into Rule 48 ("blindside" was taken out in 2012).
NHL Player Safety met with eight GMs on Monday ahead of Tuesday's full GMs meeting in order to get a head start on the raging Rule 48 debate that was renewed after Toronto Maple Leafs center Nazem Kadri's hit on the Vancouver Canucks' Daniel Sedin two weeks ago. That hit didn't warrant a suspension because the shoulder was hit first, so it wasn't deemed a head shot. But it was definitely a blindside hit to a vulnerable player.
Now what? Said one of the eight GMs in the room Monday when they voted on the Kadri-Sedin hit: "The room was split.''
It will be talked about again at the March meetings, but finding consensus is proving difficult.
"It is the hardest part," Winnipeg Jets GM Kevin Cheveldayoff said. "I'm sure if you put 15 of you media guys in the room and ask to raise your hand, yes or no, you're probably going to be split on a lot of things. And that's generally the conversation here. There's a lot of passion on both sides of the coin when it comes to hitting and making sure that is still an integral part of the game because nobody wants to see that lost. Now, certainly the mindset is players' safety first. The hard part, and I feel for Player Safety, they have to rule by the letter of the rule.''
Added Philadelphia Flyers GM Ron Hextall: "No one wants to see blindside hits, but when you put that blindside [language] in [Rule 48], you're going to eliminate a lot of things. You also encourage players to turn away from hits. It's not as easy and simple as people think it is. I wish it was. I think it's one of those issues that needs to be looked at and studied and talked about before any rash decision is made.''
Colorado Avalanche GM and Hall of Famer Joe Sakic said he doesn't like hits on vulnerable players, but he added that the player with the puck has responsibility too.
"There's some good, hard hits, and you've got to keep that," Sakic said. "I also think it's up to the players with the puck that you got to keep your head up as well. You have to have awareness.''
Shootout change coming?
St. Louis Blues GM Doug Armstrong proposed discussion about tweaking the shootout.
"My thought process was that we had great drama in Sochi with what T.J. Oshie did,'' Armstrong said, referring to Oshie's being given and scoring on multiple shootout attempts in a game against the Russians in the 2014 Winter Olympics.
The Blues GM proposed that teams use three shooters, but if the shootout goes on, coaches could deploy any shooter they want, even the same player over and over again. In other words, it would be similar to international rules.
As another GM said, why do fans want to see the seventh defenseman or 13th forward take a shootout attempt when the shootouts go long? Why not put your best players in the spotlight for the whole shootout?
The GMs will discuss it again at the March meetings.