Concussion spotter removes Kessel in 2nd period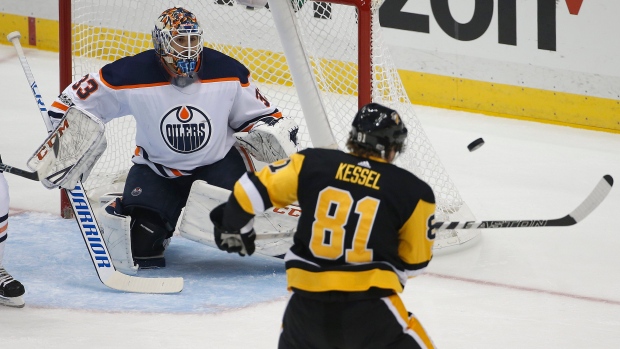 Pittsburgh Penguins forward Phil Kessel was removed from Saturday's game by a concussion spotter in the second period.
Kessel was tied up with Sven Baertschi and appeared to land hard on his head. After heading to the locker room, he returned in the third period.
In 15 games so far this season, Kessel has four goals and 11 assists.