Countdown to TradeCentre: Canucks face expansion questions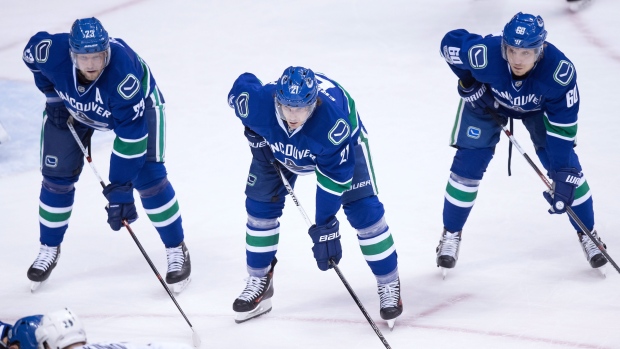 The NHL's March 1 Trade Deadline is approaching and teams are making decisions on whether to buy, sell, and decide which players can make the biggest difference and hold the greatest value. Check out today's trade rumours and speculation from around the NHL beat.

Not Looking to Rent
The Vancouver Canucks currently sit just one point out of the second Western Conference wild-card spot, but that doesn't mean they plan to load up for a postseason run.
Canucks president of hockey operations Trevor Linden told TSN Radio 1040 Vancouver Tuesday that the team will not pursue players on expiring deals ahead of March 1.
"There's no question we won't be in the rental-player market, regardless of what that looks like," Linden said. "If there's an opportunity…with a young player that we feel is an upgrade, we'll certainly look at that. But there will be no situation where we'll go and mortgage any future pieces to make a playoff push."
Linden said the looming Las Vegas expansion draft could also affect the team's trade deadline plans. The Canucks must protect Deniel and Henrik Sedin, as well as Loui Eriksson due to their no-trade clauses. That leaves the team with the decision of which four other forwards to protect.
He was asked Tuesday whether the team was willing to lose a player such as defenceman Luca Sbisa or forward Jannik Hansen for nothing in the June draft.
"We've certainly modeled a lot of different scenarios out," Linden said. "...We're going to do what we can to avoid that situation. Obviously, losing a young player, or any player, would be tough to stomach, so we're still a ways from getting to where we want to be there.
Linden said the Canucks will have two windows to ensure they don't lose a key asset for nothing - at the deadline and ahead of the expansion draft.
He also noted the value of any player will change this season based on the acquiring team's ability to protect that player in the draft. Though some teams will be willing to overlook potential loss in the draft in order to acquire an asset to help contend for a Stanley Cup, Linden noted.
TSN 1040 noted the team will likely only be able two of their trio of forwards in Markus Granlund, Hansen and Sven Baerstchi, and while Linden didn't say he agreed with the statement, he admitted trade talks involving those players will likely heat up this month.
--
Staying Quiet?
After making a slew of moves at last year's Trade Deadline with little to show for it, it appears Chicago Blackhawks general manager Stan Bowman won't be as active this time around.
''There's something to be said for chemistry and keeping your guys together and not having someone come in externally, swoop in and try to find a role for him,'' Bowman told Mark Lazerus of the Chicago Sun Times. ''So we'll see. Things change quickly. But as we look at it today, I'm not expecting a big addition like that.
''I'm not expecting to make a deal this year, unlike previous years.''
The 'Hawks re-acquired Andrew Ladd and picked up defenceman Christian Ehrhoff as well as forwards Tomas Fleischmann and Dale Weise before the Trade Deadline last year. Chicago lost in the first round of the playoffs to the St. Louis Blues. All of the players acquired at the 2016 deadline are no longer on the team.
Chicago sits second in the Central Division with 65 points.
--
Seeking Centres
With the deadline one month away, the St. Louis Blues and Arizona Coyotes have both set their sights on acquiring a centreman, TSN Hockey Insider Darren Dreger said on Tuesday's Insider Trading.
Dreger mentioned the Coyotes as a possible landing spot for Matt Duchene, if he requests a trade in-season. Dreger notes that situation is not expected to arise, however.
The Nashville Predators were also mentioned as potential landing spot for Duchene.
--
Looking Long-Term
Being outside the playoff picture may not stop the Lightning for going after a defenceman, according to TSN Hockey Insider Pierre LeBrun.
Also on Insider Trading, LeBrun said adding to the blue line is a big picture need for the Lightning which means they will at least inquire on options around the league despite their position in the standings.
LeBrun wrote more about the Lightning's need in his Tuesday column.
--
Big Ask
TSN Hockey Insider Bob McKenzie updates the Avalanche's asking price for Matt Duchene, which remains high.