Countdown to TradeCentre: Doan upset over Hanzal trade, fueling speculation
Wednesday's Trade Deadline is fast approaching and teams are making decisions on whether to buy, sell, and decide which players can make the biggest difference and hold the greatest value. Check out today's trade rumours and speculation from around the NHL beat.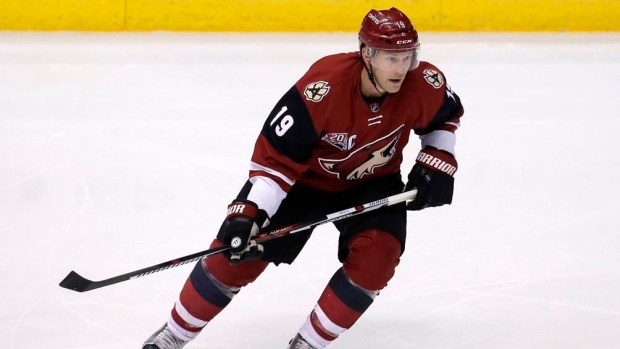 Wednesday's Trade Deadline is fast approaching and teams are making decisions on whether to buy, sell, and decide which players can make the biggest difference and hold the greatest value. Check out today's trade rumours and speculation from around the NHL beat.
Doan speculation
Arizona Coyotes veteran forward Shane Doan has been hesitant of a trade away from the only franchise he's ever played for leading up to Wednesday's Trade Deadline, and has yet to waive his no-trade clause.
But the 40-year-old wasn't happy with the team trading Martin Hanzal over the weekend, fueling speculation he could be more open to a trade this week.
"It was not my idea, not my ideal situation," Doan told Sarah McLellan of azcentral sports. "There's no one that's 38-years-old that thinks it's a good idea, let's rebuild."
Doan went on to say he thought the Hanzal trade was "hard to understand exactly" in an intermission interview with Fox Sports Arizona during the Coyotes' 3-2 win over the Buffalo Sabres Sunday night.
Doan's apparent displeasure with the move bumped him up on TSN's Trade Bait List, with the former first round pick coming in at No. 16 in the latest edition.
AP Hockey Writer Stephen Whyno added late Sunday night that Doan has not asked to be traded.
Showing Interest
According to TSN Hockey Insider Darren Dreger, the Toronto Maple Leafs are among three or four teams who are interested in acquiring Detroit Red Wings forward Riley Sheahan. The 25-year-old has no goals and nine assists over 58 games with the Wings in 2016-17, his sixth year with the club.
The price on Duchene
The Colorado Avalanche are expected to be active sellers on Wednesday's Trade Deadline, but they may draw the line at shipping out rental players, rather than parting with any of their younger players with term still left on their deals.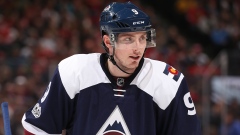 Terry Frei of the Denver Post reports Avalanche GM won't move Gabriel Landeskog or Matt Duchene just to make a trade. But neither player is untouchable, and Frei speculates a Duchene move could depend on which defenceman the Carolina Hurricanes are willing to give up for the 26-year-old.
"It still might come down to which young defenseman — or defensemen — the Carolina Hurricanes ultimately are willing to include in a package for Duchene. Go too far down the Hurricanes' organizational list, and it's a setup for failure. It's remains doubtful the 'Canes will agree to part with Erie High grad Jaccob Slavin, but that still should be the goal … as a start."
In his second year with the Hurricanes, the 22-year-old Slavin, from Denver, has two goals and 17 assists in 58 games.
Frei goes on to say the much more likely moves for the Avs will be unloading veteran "rental" players, such as Jarome Iginla, Fedor Tyutin, John Mitchell, Rene Bourque, Cody Goloubef, and Jeremy Smith. Frei adds he thinks Tyutin and not Iginla, is the most likely to be moved however.
Pennsylvania Connection
Could bitter rivals the Philadelphia Flyers and Pittsburgh Penguins link up to make a mutually beneficial trade at the deadline Wednesday?
Sam Carchidi of The Philadelphia Inquirer speculates the Flyers, who are in sell mode with an abundance of defencemen, would be a perfect fit for the buying Penguins, who could use a defenceman.
"Flyers defensemen Mark Streit, Michael Del Zotto, and Nick Schultz are prospective unrestricted free agents on July 1 who are available...Pittsburgh acquired defenseman Ron Hainsey from Carolina on Thursday, but the Penguins are still missing injured defensemen Kris Letang, Trevor Daley, and Olli Maatta and would like to add depth as they try to defend their Stanley Cup championship."
Carchidi goes on to explain Flyers GM Ron Hextall has close ties to Penguins GM Jim Rutherford.
Reversal of fortune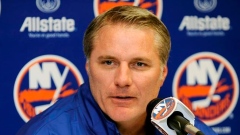 It wasn't long ago the New York Islanders were presumably going to be sellers at the Trade Deadline. But their play under Doug Weight has gotten them back in the playoff race and the question now is whether GM Garth Snow adds pieces to the roster for the stretch run.
Arthur Staple of Newsday cautions Snow has been hesitant to make any big Trade Deadline moves in his 11-year tenure, but also considers the team going in on a big fish acquisition.
"Matt Duchene and Tyler Johnson would fill needs for the Isles, but both would come at a high cost. And the 12-4-2 streak the Islanders brought to Columbus on Saturday might have Snow and Weight unwilling to tinker with a group that finally is playing the way they thought it would when those two assembled it last summer."
Done shopping
With the acquisition of goaltender Ben Bishop Sunday, the Los Angeles Kings' shopping for the stretch run appears to be over.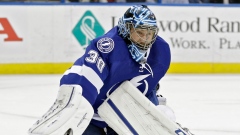 Kevin Baxter of the Los Angeles Times reports Kings GM Dean Lombardi suggested he wouldn't make another trade ahead of Wednesday's deadline. There was speculation the team would address their 24th-ranked offence, but Lombardi told Baxter the fix would have to come from within.
"The focus has to be on the players we have producing up to their capability. And then we can look at additions. You're not going to get a Panarin or a Kane or Ovechkin or anything else that's going to completely revamp your offense right now.
"The answer … has to come from within," Lombardi tol Baxter.