Couturier's status in question after collision with Gudas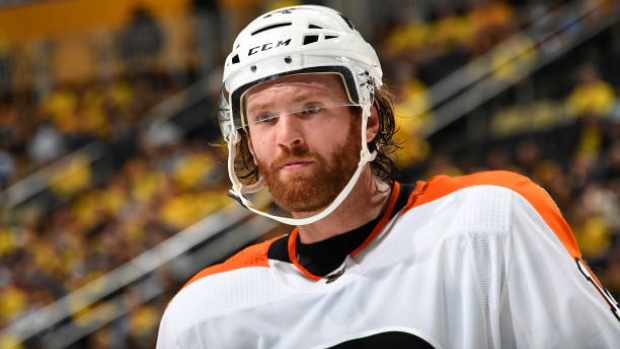 The Philadelphia Flyers could be without first-line centre Sean Couturier for Game 4 of their series against the Pittsburgh Penguins on Wednesday night.
Couturier left practice on Tuesday with the help of trainer after a collision with teammate Radko Gudas. Flyers general manager Ron Hextall would only say after the skate that the forward was still being evaluated.
The collision occurred just a few minutes into the team's skate and Couturier didn't return. He wasn't available to the media after the practice.
"I didn't see him. He didn't see me," Gudas told the Courier-Post. "Tough break."
Flyers forward Wayne Simmonds downplayed Couturier's injury, telling the Courier-Post "Coots will be fine."
The 25-year-old Couturier has one goal and three points through three games in the best-of-seven series. He had a career year this season, posting 31 goals and 76 points ­– both career highs – in 82 games.
The Flyers trail the Penguins 2-1 in the series entering Wednesday's Game 4.