Coyotes acquire Cousins from Flyers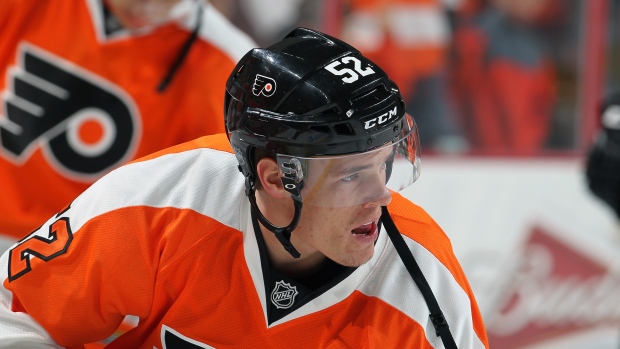 The Arizona Coyotes acquired centre Nick Cousins and prospect goalie Merrick Madsen from the Philadelphia Flyers on Friday in exchange for a 2018 fifth-round draft pick and prospect forward Brendan Warren.
The 23-year-old Cousins had six goals and 10 assists in 60 games for the Flyers last season.
A third-round pick in 2011, Cousins has 12 goals and 15 assists in 107 career NHL games, all with the Flyers.
A sixth-round selection in 2013, Madsen played at Harvard University the past three years. He finished with a .923 save percentage and 2.11 goals against average last year.
Warren, a left winger, was drafted by the Coyotes in the third round in 2015 and is currently playing at the University of Michigan.
Warren finished with three goals and seven assists in 35 games.