Coyotes, Tippett mutually part ways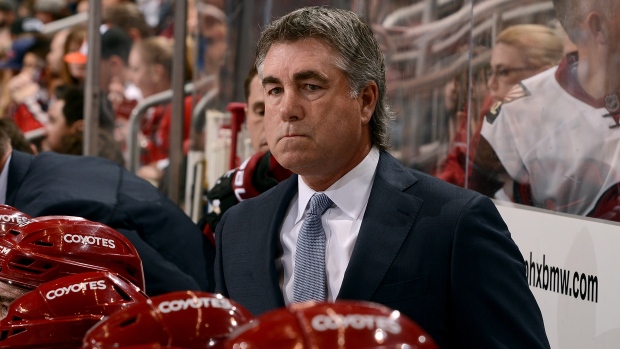 The Arizona Coyotes have mutually parted ways with head coach Dave Tippett, the team officially announced on Thursday.
Tippett just completed his eighth season as head coach in Arizona, leading the team to a 30-42-10 record, he replaced Wayne Gretzky as bench boss of the Coyotes in 2009.
"On behalf of the entire Coyotes organization, I would like to sincerely thank Tip for all of his hard work and the many contributions he made to our organization," said Coyotes owner Andrew Barroway said in a release.
"Tip is a man of high character and we are very grateful for his leadership during his tenure as our head coach. Ultimately, we have some philosophical differences on how to build our team. Therefore, we mutually agreed that it is in everyone's best interest to have a coaching change in order to move our franchise forward."
They have missed the playoffs five consecutive seasons.
"After some thoughtful discussions with Andy, we both agreed that it was best for me to move on," Tippett said in a release. "I have thoroughly enjoyed my time with the Coyotes and wish Andy and the entire organization all the best in the future."
The release states that a search for a new head coach will begin immediately.