Craig's List: Hischier edges Patrick in final ranking
Swiss centre's dynamic skill the difference in TSN Director of Scouting Craig Button's final ranking ahead of the 2017 NHL Draft.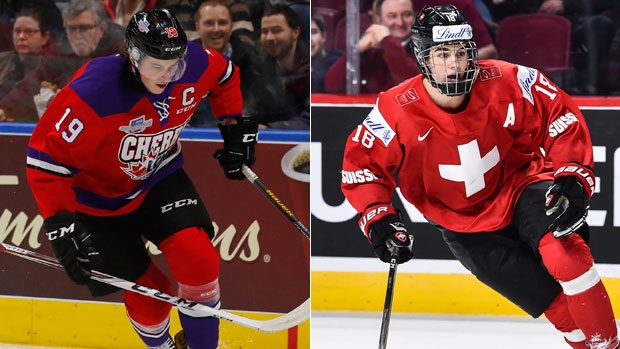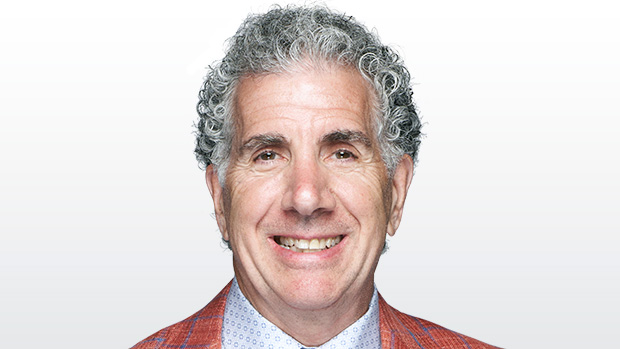 Halifax Mooseheads centre Nico Hischier's slight edge over Brandon Wheat Kings centre Nolan Patrick in the dynamic skill department is the reason he sits atop the final edition of Craig's List ahead of the 2017 NHL Draft.
The Swiss pivot put up 86 points in 57 QMJHL games this season, demonstrating his high-end potential to be an elite player at the NHL level. The New Jersey Devils have a chance to add a smart, skilled centre to their rebuilding effort with the top pick June 23 at the United Center in Chicago.
Patrick's season-long struggle with injuries has been well documented, but that didn't factor into my final analysis. I've been watching Patrick since he was 15, and he's shown every indication that he'll be an elite centre at the pro level. Even though Patrick missed more games (43) than he played in (33) this year, he still had 46 points in the regular season. That came on the heels of a 102-point season with Brandon in 2015-16 as a 17-year-old.
The top defenceman on my list is Cale Makar of the Alberta Junior Hockey League's Brooks Bandits. Our No. 3 prospect's playing style reminds me a lot of Ottawa Senators captain Erik Karlsson. Makar is a dynamic defenceman (75 points in 54 regular-season games, 18 points in 13 playoff games) who can make things happen seemingly out of nothing.
The Top 5 is rounded out by Portland Winterhawks centre Cody Glass, who had 94 points in 69 games during the regular season and reminds me of Winnipeg Jets star Mark Scheifele, and Finnish defenceman Miro Heiskanen, who plays a style that is no flash, all substance. Heiskanen is a steadying presence who rarely makes a mistake and operates with a high degree of efficiency.
Windsor Spitfires centre Gabe Vilardi, fresh off a Memorial Cup win where he had seven points in four games, lands at No. 6 in our final rankings. His blend of skill and size make him a real pain to defend against.
Speedy Czech centre Martin Necas is our No. 7 prospect, followed by Swedish pivot Elias Pettersson, who is a highly creative offensive player. One of the leading scorers in the Swedish Allsvenskan (41 points in 43 games), Pettersson keeps proving he's a high-end player. Like Henrik Zetterberg at the same age, Pettersson just needs to mature physically to get the most out of his considerable skill.
Smart and versatile American centre Casey Mittelstadt and Swedish defenceman Timothy Liljegren round out the Top 10.
Here is TSN Hockey's Top 31. For the full list of 105 players, go to tsn.ca/craigslist on TSN.ca and TSN's mobile site:
1. Nico Hischier, C, Halifax (QMJHL)
HT: 6-1 WT: 176 S: L
GP: 57 G: 38 P: 86 PIM: 24
2. Nolan Patrick, C, Brandon (WHL)
HT: 6-2 WT: 198 S: R
GP: 33 G: 20 P: 46 PIM: 36
3. Cale Makar, D, Brooks (AJHL)
HT: 5-11 WT: 180 SH: R
GP: 54 G: 24 P: 75 PIM: 18
4. Cody Glass, C, Portland (WHL)
HT: 6-2 WT: 178 S: R
GP: 69 G: 32 P: 94 PIM: 36
5. Miro Heiskanen, D, HIFK (SM Liiga)
HT: 6-0 WT: 170 S: L
GP: 37 G: 5 P: 10 PIM: 4
6. Gabe Vilardi, C, Windsor (OHL)
HT: 6-3 WT: 201 S: R
GP: 49 G: 29 P: 61 PIM: 12
7. Martin Necas, C, Brno (CZE)
HT: 6-0 WT: 167 S: R
GP: 41 G: 7 P: 15 PIM: 6
8. Elias Pettersson, C, Timra (SWE-Als)
HT: 6-2 WT: 161 S: L
GP: 43 G: 19 P: 41 PIM: 14
9. Casey Mittelstadt, C, Green Bay (USHL)
HT: 6-1 WT: 201 S: L
GP: 25 G: 21 P: 64 PIM: 8
10. Timothy Liljegren, D, Rogle (SWE)
HT: 6-0 WT: 191 SH: R
GP: 19 G: 1 P: 5 PIM: 4
11. Nick Suzuki, RW, Owen Sound (OHL)
HT: 5-11 WT: 183 S: R
GP: 65 G: 45 P: 96 PIM: 10
12. Ryan Poehling, C, St. Cloud State (NCAA)
HT: 6-2 WT: 183 S: L
GP: 35 G: 7 P: 13 PIM: 12
13. Pierre-Olivier Joseph, D, Charlottetown (QMJHL)
HT: 6-2 WT: 161 S: L
GP: 62 G: 6 P: 39 PIM: 54
14. Cal Foote, D, Kelowna (WHL)
HT: 6-4 WT: 210 S: R
GP: 71 G: 6 P: 57 PIM: 41
15. Eeli Tolvanen, RW, Sioux City (USHL)
HT: 5-10 WT: 170 S: L
GP: 52 G: 30 P: 54 PIM: 26
16. Kailer Yamamoto, RW, Spokane (WHL)
HT: 5-8 WT: 153 S: R
GP: 65 G: 42 P: 99 PIM: 46
17. Juuso Valimaki, D, Tri-City (WHL)
HT: 6-2 WT: 204 S: L
GP: 60 G: 19 P: 61 PIM: 34
18. Lias Andersson, C, HV71 (SHL)
HT: 5-11 WT: 198 S: L
GP: 42 G: 9 P: 19 PIM: 18
19. Erik Brannstrom, D, HV71 Jr. (SWE-J20)
HT: 5-10 WT: 173 S: L
GP: 19 G: 9 P: 23 PIM: 18
20. Filip Chytil, LW, Zlin (CZE Jr.)
HT: 6-0 WT: 178 S: L
GP: 38 G: 4 P: 8 PIM: 16
21. Michael Rasmussen, C, Tri-City (WHL)
HT: 6-6 WT: 215 S: L
GP: 50 G: 32 P: 55 PIM: 50
22. Alexei Lipanov, C, Balashikha (MHL)
HT: 6-0 WT: 165 S: L
GP: 21 G: 3 P: 8 PIM: 8
23. Owen Tippett, RW, Mississauga (OHL)
HT: 6-0 WT: 200 S: R
GP: 60 G: 44 P: 75 PIM: 36
24. Klim Kostin, RW, Moscow (KHL)
HT: 6-3 WT: 196 b L
GP: 9 G: 1 P: 1 PIM: 4
25. Josh Norris, C, USA NTDP (USHL)
HT: 6-1 WT: 192 S: L
GP: 52 G: 23 P: 51 PIM: 34
26. Kristian Vesalainen, LW, HPK (SM Liiga)
HT: 6-3 WT: 207 S: L
GP: 26 G: 1 P: 6 PIM: 2
27. Aleksei Heponiemi, C, Swift Current (WHL)
HT: 5-10 WT: 147 S: L
GP: 72 G: 28 P: 86 PIM: 18
28. Shane Bowers, C, Waterloo (USHL)
HT: 6-1 WT: 183 S: L
GP: 60 G: 22 P: 51 PIM: 20
29. Jake Oettinger, G, Boston U (NCAA)
HT: 6-4 WT: 212 C: L
GP: 35 GAA: 2.11 SV%: .927
30. Conor Timmins, D, Sault Ste. Marie (OHL)
HT: 6-1 WT: 185 S: R
GP: 67 G: 7 P: 61 PIM: 69
31. Urho Vaakanainen, D, Jyvaskala (SM Liiga)
HT: 6-0 WT: 185 S: L
GP: 41 G: 2 P: 6 PIM: 12