Craig's List: Lots of talent after Patrick, Hischier
While TSN Director of Scouting Craig Button still has Nolan Patrick and Nico Hischier atop the latest Craig's List ranking, there are other notable name to watch ahead of June's NHL Draft.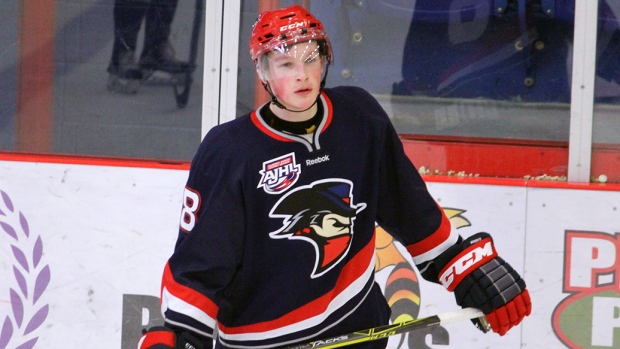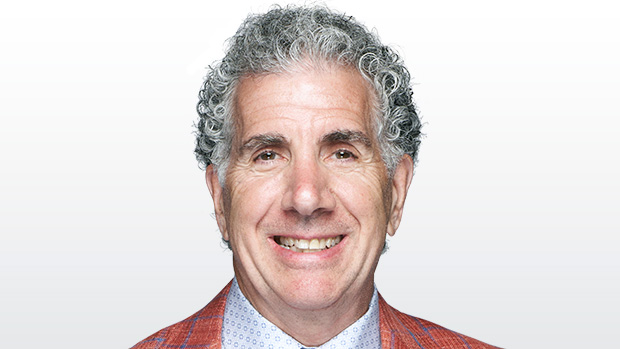 Nolan Patrick of the Brandon Wheat Kings and Nico Hischier of the Halifax Mooseheads continue to occupy the top two spots in the March edition of Craig's List.
Patrick has done nothing but solidify his spot at the top of our rankings for the 2017 NHL Entry Draft. After missing much of the first half of the season due to injury, Patrick's game is rounding into form (20 goals and 26 assists in 33 games). He's showed he has all the attributes and potential to become a top centre at the next level.
Patrick combines high-end sense and feel for the game with considerable skill and size, leaving no doubt that he belongs on the top of the list.
Hischier (38 goals and 48 assists in 57 games) remains firmly in second. While the Swiss centre has been pushing Patrick for first overall, he hasn't done enough to surpass him.
Martin Necas, who has played the entire season with Brno in the Czech Extraliga, the highest league in the Czech Republic, moves one spot up from our January rankings to land in third.
Necas (seven goals and eight assists in 41 games) has a style of game that reminds me of Philadelphia Flyers captain Claude Giroux. He has a high skill level, can finish or create, and has a desire to find some way to make an impact in every game he plays.
Gabe Vilardi of the Windsor Spitfires (29 goals and 32 assists in 49 games) is at No. 4. The skilled centre is strong on the puck and uses his size and talent to be a very productive offensive player.
Cale Makar of the Alberta Junior Hockey League's Brooks Bandits lands at No. 5 on the list. The dynamic defenceman (24 goals and 51 assists in 54 games) looks like the best blueliner available in the draft. I can't help but think of Erik Karlsson when I watch Makar on the ice, right down to his size and style of play.
No. 6 Casey Mittelstadt has returned to play for Green Bay in the United States Hockey League after completing his season at Eden Prairie High School in Minnesota. The winner of the prestigious Mr. Hockey Award in the state, Mittelstadt has very good skill and versatility in his game and can play centre or left wing. He has the potential to be a very solid offensive player in the NHL.
Portland Winterhawks forward Cody Glass (32 goals, 62 assists in 69 games) jumps three spots from our January rankings to now sit at No. 7. Swedish defenceman Timothy Liljegren, who was at No. 3 in our January rankings, now sits eighth. He has struggled to find his game after missing much of the first half of the season with mononucleosis. St. Cloud State freshman centre Ryan Poehling (seven goals, six assists in 35 games) is at No. 9.
Rounding out the top 10 is centre Nick Suzuki of the Owen Sound Attack. It's important for young players to continuously improve and take their game to higher levels. That's exactly what Suzuki (45 goals, 51 assists in 65 games) has done. When I watch him play, I see a lot of similarities to Anaheim's Rickard Rakell.
Craig's List - March Ranking
RK
Player
Team
POS
HT
WT
GP
G
P

1

Nolan Patrick

Brandon (WHL)

C

6'2 ¾

198

33

20

46

2

Nico Hischier

Halifax (QMJHL)

C

6'0 ¾

176

57

38

86

3

Martin Necas

Brno (Czech)

C

6'0 ½

167

41

7

15

4

Gabe Vilardi

Windsor (OHL)

C

6'3

201

49

29

61

5

Cale Makar

Brooks (AJHL)

D

5'10 ¼

171

54

24

75

6

Casey Mittelstadt

Eden Prairie (USHS)

C

6'0 ¼

194

30

23

72

7

Cody Glass

Portland (WHL)

C/RW

6'1 ¾

180

69

32

94

8

Timothy Liljegren

Timra (SWE-Als)

D

6'0

191

19

1

5

9

Ryan Poehling

St. Cloud St. (NCAA)

C

6'2 ½

202

35

7

13

10

Nick Suzuki

Owen Sound (OHL)

RW

5'10 ¾

187

65

45

96

11

Miro Heiskanen

HIFK (SM Liiga)

D

6'0

170

37

5

10

12

Elias Pettersson

Timra (SWE-Als)

LW

6'1 ¼

156

43

19

41

13

Eeli Tolvanen

Sioux City (USHL)

RW

5'10 ¼

170

45

28

47

14

Kailer Yamamoto

Spokane (WHL)

RW

5'7 ½

153

65

42

99

15

Lias Andersson

HV71 (SHL)

LW/RW/C

5'11 ¼

198

42

9

19

16

Michael Rasmussen

Tri-City (WHL)

C/LW

6'5 ¾

215

50

32

55

17

Alexei Lipanov

Balashikha (MHL)

C

6'0

165

21

3

8

18

Cal Foote

Kelowna (WHL)

D

6'3 ½

213

71

6

57

19

P-Olivier Joseph

Charlottetown (QMJHL)

D

6'2

160

62

6

39

20

Owen Tippett

Mississuaga (OHL)

RW

6'1½

202

59

44

75

21

Josh Norris

USA NTDP (USHL)

C

6'1 ¼

192

50

22

50

22

Shane Bowers

Waterloo (USHL)

C

6'1 ¼

178

53

20

47

23

Jusso Välimäki

Tri-City (WHL)

D

6'1 ½

204

60

19

61

24

Aleksei Heponiemi

Swift Current (WHL)

C

5'9 ¾

147

72

28

86

25

Conor Timins

Sault Ste. Marie (OHL)

D

6'1 ¼

185

67

7

61

26

Matthew Strome

Hamilton (OHL)

LW

6'3 ½

206

66

34

62

27

Grant Mismash

USA NTDP (USHL)

LW/C

6'0 ¼

186

54

23

49

28

Isaac Ratcliffe

Guelph (OHL)

LW

6'5 ½

196

67

28

54

29

Kristian Vesalainen

HPK (SM Liiga)

LW

6'3 ¼

207

26

1

6

30

Klim Kostin

Moscow (KHL)

RW

6'3

196

9

1

1

31

Jaret A-Dolan

Spokane (WHL)

C

5'10 ¾

180

72

39

76

32

Morgan Geekie

Tri-City (WHL)

C

6'2 ¼

178

72

35

90

33

Michael Dipietro

Windsor (OHL)

G

6'0

196

51

2.35

.917

34

Kole Lind

Kelowna (WHL)

RW

6'1

176

70

30

87

35

Henri Jokiharju

Portland (WHL)

D

5'11 ¾

176

71

9

48

36

Jason Robertson

Kingston (OHL)

LW

6'1 ¾

192

68

42

81

37

Jonah Gadjovich

Owen Sound (OHL)

LW

6'2

209

60

45

73

38

Joni Ikonen

Frolunda (SWE J20)

C

5'10

169

40

22

41

39

Marcus Davidsson

Djurgårdens (SHL)

C

6'0

191

45

5

9

40

U-P Luukkonen

HPK (SM Jr Liiga)

G

6'0 ¼

170

25

N/A

N/A

41

Morgan Frost

Sault Ste. Marie (OHL)

C

5'10 ¾

170

67

20

62

42

Evan Barratt

USA NTDP (USHL)

C

5'11 ½

188

52

15

45

43

Markus Phillips

Owen Sound (OHL)

D

5'11 ¾

202

66

13

43

44

Mason Shaw

Medicine Hat (WHL)

C/LW

5'8 ½

180

71

27

94

45

Erik Brännström

HV71 (SWE J20)

D

5'10

173

35

1

6

46

Dylan Samberg

Hermantown (USHSW)

D

6'3

190

31

11

34

47

Antoine Morand

A-Bathurst (QMJHL)

C

5'10

178

67

28

74

48

Maxime Comtois

Victoriaville (QMJHL)

LW

6'2 ¼

199

64

22

51

49

Nick Henry

Regina (WHL)

RW

5'10 ¾

191

72

35

81

50

Jake Oettinger

Boston U (NCAA)

G

6'4

203

33

2.09

.927

51

Cayden Primeau

Lincoln (USHL)

G

6'2 ¾

177

29

3.08

.897

52

Noel Hoefenmayer

Ottawa (OHL)

D

6'0 ¼

191

62

14

40

53

Maxim Zhukov

Green Bay (USHL)

G

6'2 ½

188

29

2.31

.911

54

Robert Thomas

London (OHL)

C

5'11 ½

185

66

16

66

55

Nicholas Hague

Mississuaga (OHL)

D

6'5 ½

206

64

18

44

56

David Farrance

USA NTDP (USHL)

D

5'10 ¾

189

53

5

30

57

Urho Vaakanainen

Jyvaskala (SM Liiga)

D

6'0 ½

185

41

2

6

58

Tyler Steenbergen

Swift Current (WHL)

LW

5'10

188

72

51

90

59

Cale Fleury

Kootenay (WHL)

D

6'1 ¼

212

70

11

38

60

Jonas Rondbjerg

Växjö (SWE J20)

RW

6'0

176

42

9

31

61

Tyler Inamoto

USA NTDP (USHL)

D

6'1 ½

194

40

2

11

62

Antoine Crête-Belzile

B-Boisbriand (QMJHL)

D

6'0

186

38

20

42

63

Alex Formenton

London (OHL)

LW

6'1

162

64

Zach Gallant

Peterborough (OHL)

C

6'2

188

65

Joel Teasdale

B-Boisbriand (QMJHL)

C/LW

5'11 ¼

190

66

Keith Petruzzelli

Muskegon (USHL)

G

6'5 ¼

180

67

Nikita A. Popugaev

Prince George (WHL)

LW

6'5 ½

204

68

Adam Ruzicka

Sarnia (OHL)

C

6'3 ½

202

69

Ivan Kosorenkov

Victoriaville (QMJHL)

RW

6'1

189

70

Jake Leschyshyn

Regina (WHL)

C/LW

5'10 ¾

184

71

Scott Reedy

USA NTDP (USHL)

C/RW

6'1 ½

204

72

Artyom Minulin

Swift Current (WHL)

D

6'2 ¼

202

73

Nate Schnarr

Guelph (OHL)

C

6'2 ¾

180

74

Ian Scott

Prince Albert (WHL)

G

6'3 ¼

174

75

Ostap Safin

Sparta (CZE-Jr.)

RW

6'4 ½

191

76

Eemeli Rasanen

Kingston (OHL)

D

6'6 ¼

216

77

Jesper Boqvist

Timra (SWE-Als)

C

6'0

179

78

Stelio Mattheos

Brandon (WHL)

C

6'0 ¾

190

79

Stuart Skinner

Lethbridge (WHL)

G

6'3 ½

209

80

Kevin Hancock

Owen Sound (OHL)

C/LW

5'10

¾

180

81

Lukas Elvenes

Rogle (SWE J20)

RW

6'0 ½

173

82

Ivan Lodnia

Erie (OHL)

LW/C

5'10

182

83

Ian Mitchell

Spruce Grove (AJHL)

D

5'11

171

84

Tim Söderlund

Skellefteå (SHL)

RW/LW

5'9

163

85

Skyler McKenzie

Portland (WHL)

C

5'7 ½

154

86

Reilly Walsh

Chicago (USHL)

D

5'10 ¾

181

87

Filip Chytil

Zlin (CZE-Jr.)

LW

6'0 ½

178

88

Clayton Phillips

Fargo (USHL)

D

5'10 ½

170

89

Dylan Coghlan

Tri-City (WHL)

D

6'2

189

90

Cameron Crotty

Brockville (CJHL)

D

6'3

182

91

Nikita Anokhovsky

Yaroslavl (MHL)

C

6'0

187

92

Paul Washe

Fargo (USHL)

C

6'1

191

93

Ivan Chekhovich

Baie Comeau (QMJHL)

LW

5'10

177

94

Rickard Hugg

Leksand (SWE J20)

C

5'10 ½

179

95

Mackenzie Entwistle

Hamilton (OHL)

C/RW

6'2 ¾

180

96

Michael Anderson

Waterloo (USHL)

D

5'11 ½

196

97

Jacob Paquette

Kingston (OHL)

D

6'2 ¾

207

98

Jocktan Chainey

Halifax (QMJHL)

D

6'0

198

99

Ben Mirageas

Chicago (USHL)

D

6'1 ¾

180

100

Robin Salo

Vassan (SM Liiga)

D

6'0 ¾

187

101

Walter Flower

Halifax (QMJHL)

D

6'1

178

102

Austen Keating

Ottawa (OHL)

LW

5'11 ½

170

103

Max Gildon

USA NTDP (USHL)

D

6'3

191

104

Finn Evans

St. Michaels (OJHL)

RW

6'2

177

105

Luke Martin

Michigan (NCAA)

D

6'3 ¾

216