Cubs, Red Sox top preseason MLB Power Rankings
The World Series champion Chicago Cubs open the season at the top of the MLB Power Rankings, ahead of the Chicago Cubs, Los Angeles Dodgers and Washington Nationals. The Toronto Blue Jays sit sixth.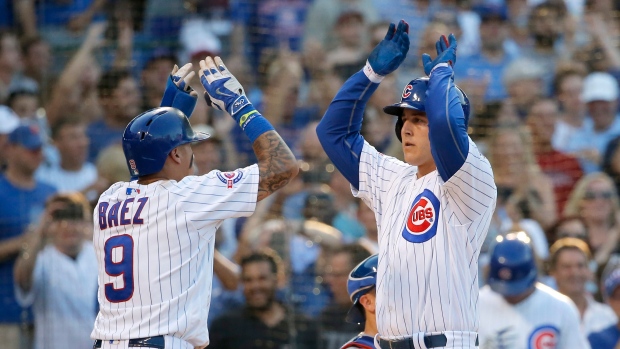 The World Series champion Chicago Cubs open the season at the top of the MLB Power Rankings, ahead of the Chicago Cubs, Los Angeles Dodgers and Washington Nationals.
The Toronto Blue Jays sit sixth, thanks to their impressive starting pitching, which is good enough for second among American League clubs.
Before the season starts, let's take a look at some teams that present possible value plays when it comes to season win totals.
Boston Red Sox OVER 92.5 wins - Last season was only the second time in the past seven years that the Red Sox won at least 93 games, but they should be even better this year and appear to be the class of the American League.
Los Angeles Dodgers OVER 93.5 wins - This is asking for a little projection, considering that the Dodgers have had 94 or more wins once in the past seven seasons, but the big spenders have tons of depth to support their star power led by LHP Clayton Kershaw and SS Corey Seager.
San Francisco Giants OVER 87.5 wins - Four times in the past eight seasons, the Giants have recorded at least 88 wins, so this would appear to be a bit of a toss-up, but they have a top-tier pitching staff and a lineup that is good enough to win 90-plus.
Toronto Blue Jays OVER 85..5 wins - The expectations might be down a bit for the Jays, but a first-rate pitching staff will give them a chance to challenge their record of the past two seasons, when they averaged 91 wins.
Cleveland Indians UNDER 93.5 wins - After losing last year's World Series, the Indians could very well be up for 90-plus wins again, but last year was the first time since 2007 that they won at least 94 games and they won 94 exactly. Could they give back at least one game?
Pittsburgh Pirates UNDER 82.5 wins - There is so much uncertainty with the Pirates pitching staff. Lots of young arms with potential, so it could break right and the Pirates could be competitive, but if those unproven starters aren't ready, a losing record would be easy enough to see.
L.A. Angels of Anaheim UNDER 79.5 wins - Last season was only the second time in the past 13 seasons that the Angels had fewer than 79 wins, but it's difficult to look at their current pitching staff and expect that this season is going to go markedly better.
Arizona Diamondbacks UNDER 78.5 wins - Pitching woes crushed the Diamondbacks last season, and they have won fewer than 70 games twice in the past three seasons, winning 79 a couple of years ago.
Minnesota Twins UNDER 74.5 wins - The Twins have lots of potential, but they won 59 games last year, banking on a 16-win improvement is asking a lot.
Milwaukee Brewers UNDER 70.5 wins - This might show a lack of faith, since the Brewers have won fewer than 70 games only once in the past 12 seasons, but there are so many question marks between the lineup and the rotation that it would be easy to see this team lose a lot.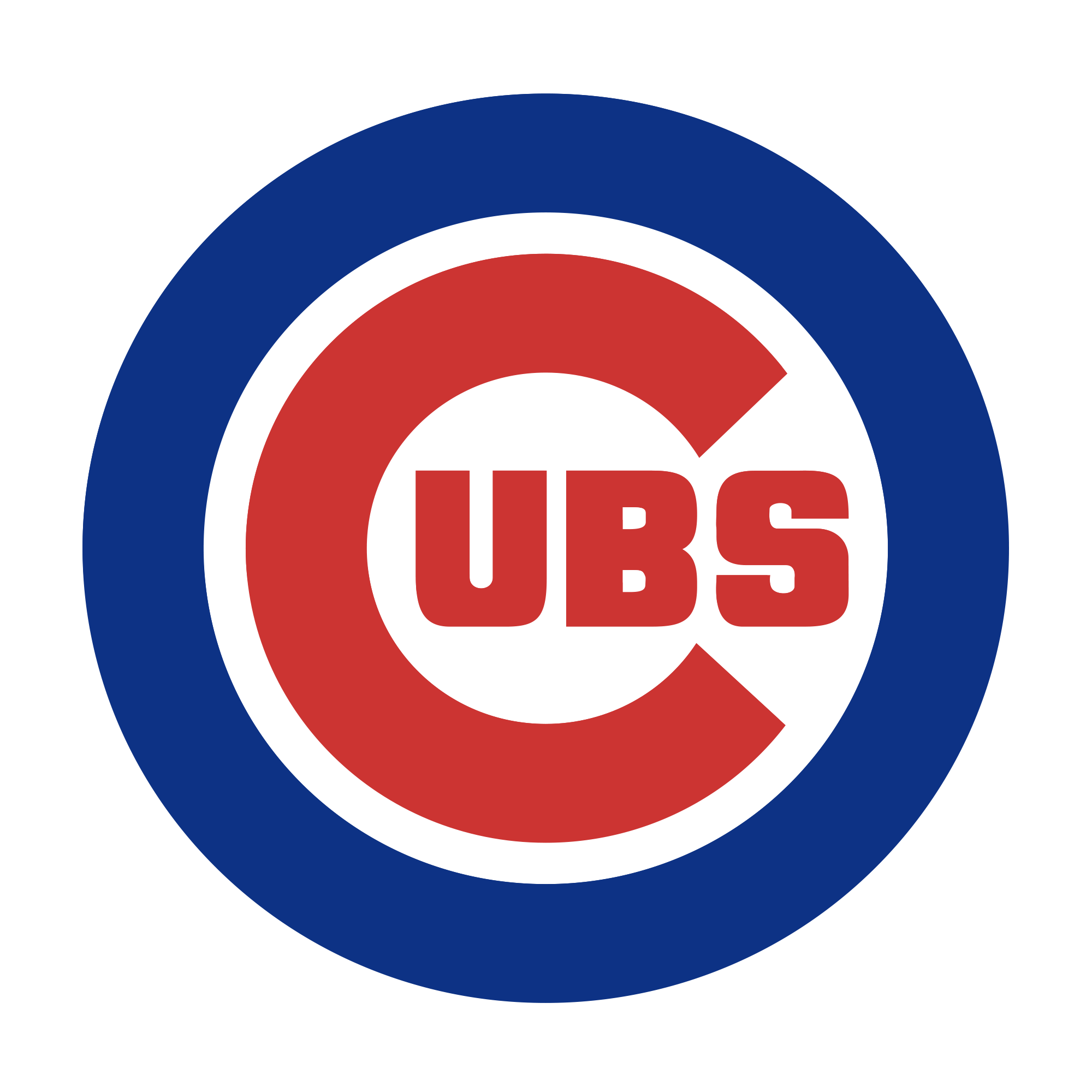 Chicago Cubs
This Week: 1 | Last Week: - | Record: 103-58
Team Stats
RS

808

RA

556

Diff.

+252

OPS

.772

ERA

3.15
The defending champs are still loaded as they prepare for a title defence. Add LF Kyle Schwarber and a full season for C Willson Contreras and the lineup could be even more formidable and a rotation that inlcudes Jake Arrieta, Kyle Hendricks, Jonathan Lester and John Lackey is positioned to contend again.
Key Injuries: None.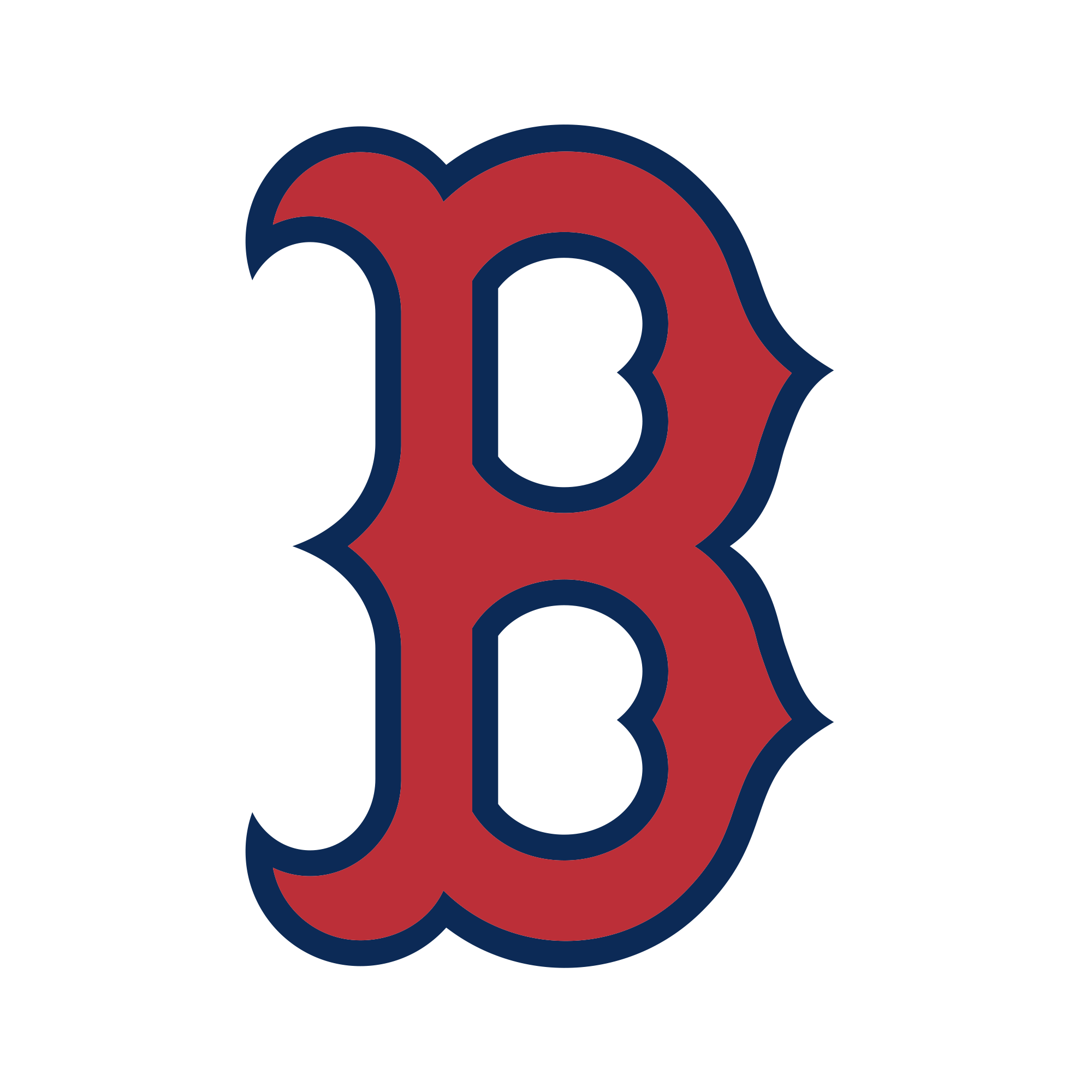 Boston Red Sox
This Week: 2 | Last Week: - | Record: 93-69
Team Stats
RS

878

RA

694

Diff.

+184

OPS

.810

ERA

4.00
The Red Sox have a lineup capable of challenging for a title, especially if rookie LF Andrew Benintendi is as good as expected. Adding lefty Chris Sale gives the rotation a massive bump, one that could be needed because David Price - who had a rough year in his first season with Boston -- is injured coming into the season.
Key Injuries: LHP David Price (elbow).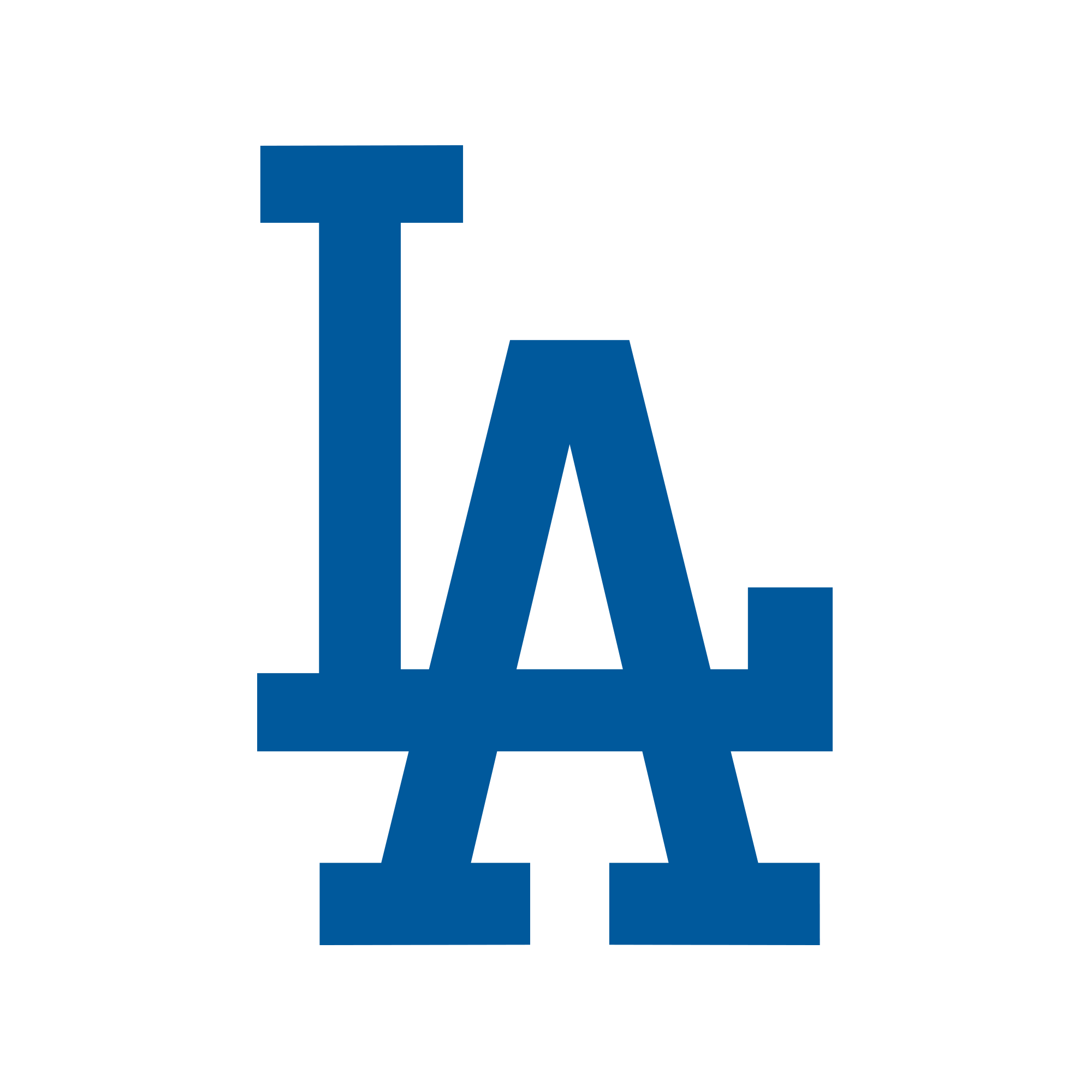 Los Angeles Dodgers
This Week: 3 | Last Week - | Record: 91-71
Team Stats
RS

585

RA

516

Diff.

+69

OPS

.731

ERA

3.74
The Dodgers spend to contend, and it does give them the depth to withstand injuries. They added 2B Logan Forsythe and young LF Andrew Toles offers some upside. If they could resurrect RF Yasiel Puig's career, all the better. Certainly the pitching staff will be better because of Clayton Kershaw's return, but the Dodgers have a bunch of arms -- Rich Hill, Kenta Maeda, Julio Urias, Hyun-Jin Ryu, Alex EWood, Brandon McCarthy, Scott Kazmir -- to throw at the rotation. If second-year SS Corey Seager matches his phenomenal rookie campaign, that could be the difference.
Key Injuries: LHP Scott Kazmir (neck)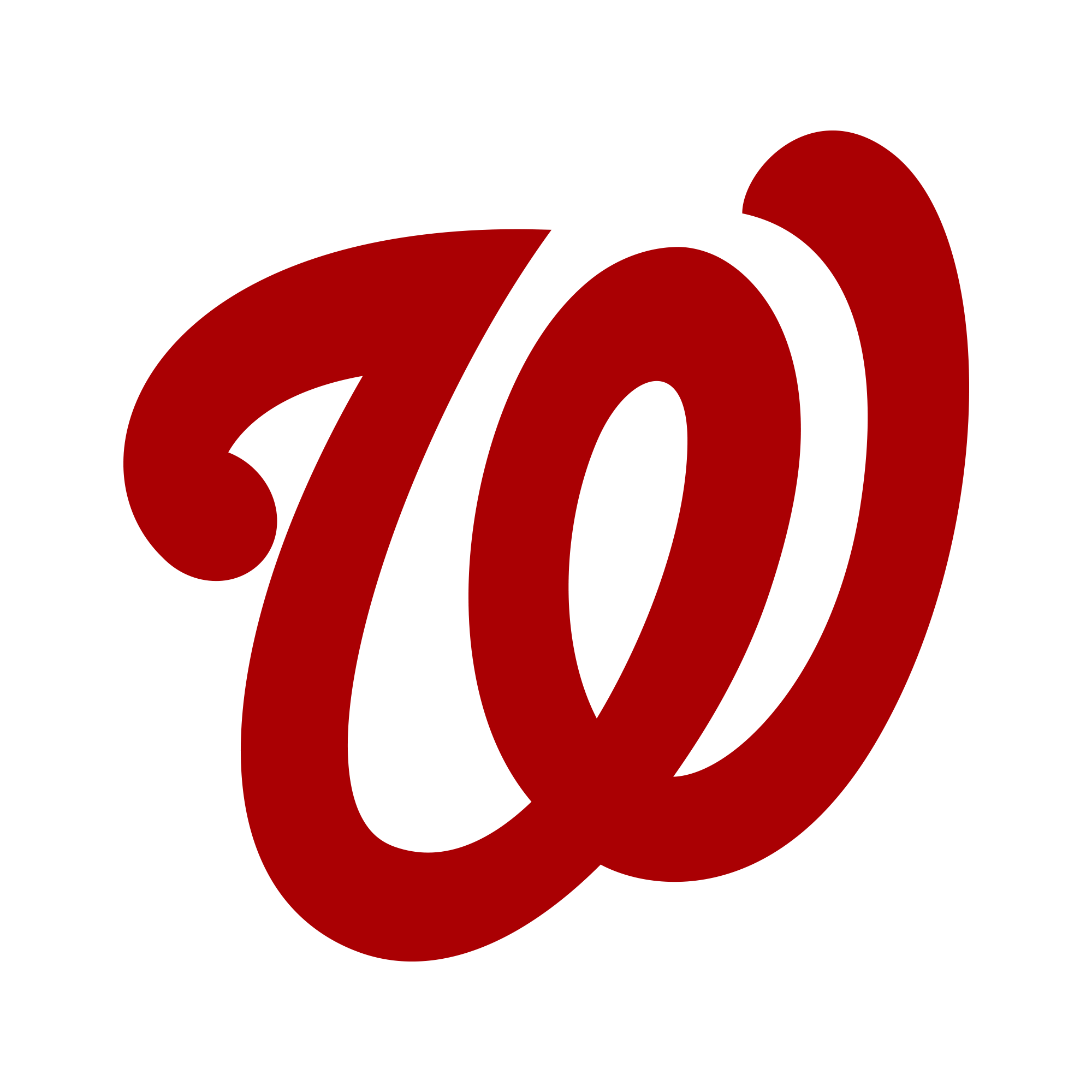 Washington Nationals
This Week: 4 | Last Week: - | Record: 95-67
Team Stats
RS

763

RA

612

Diff.

+151

OPS

.751

ERA

3.51
The Nationals have the lineup to challenge, even if 2B Daniel Murphy might not be able to duplicate his amazing 2016 season. A full season of SS Trea Turner, some bounceback from star RF Bryce Harper as well as production from newcomers C Matt Wieters and CF Adam Eaton should make the Nationals one of the National League's top teams. One potential area of concern will be the closer role, which will begin as Blake Treinen's, though Shawn Kelley and Koda Glover could get some opportunities too.
Key Injuries: None.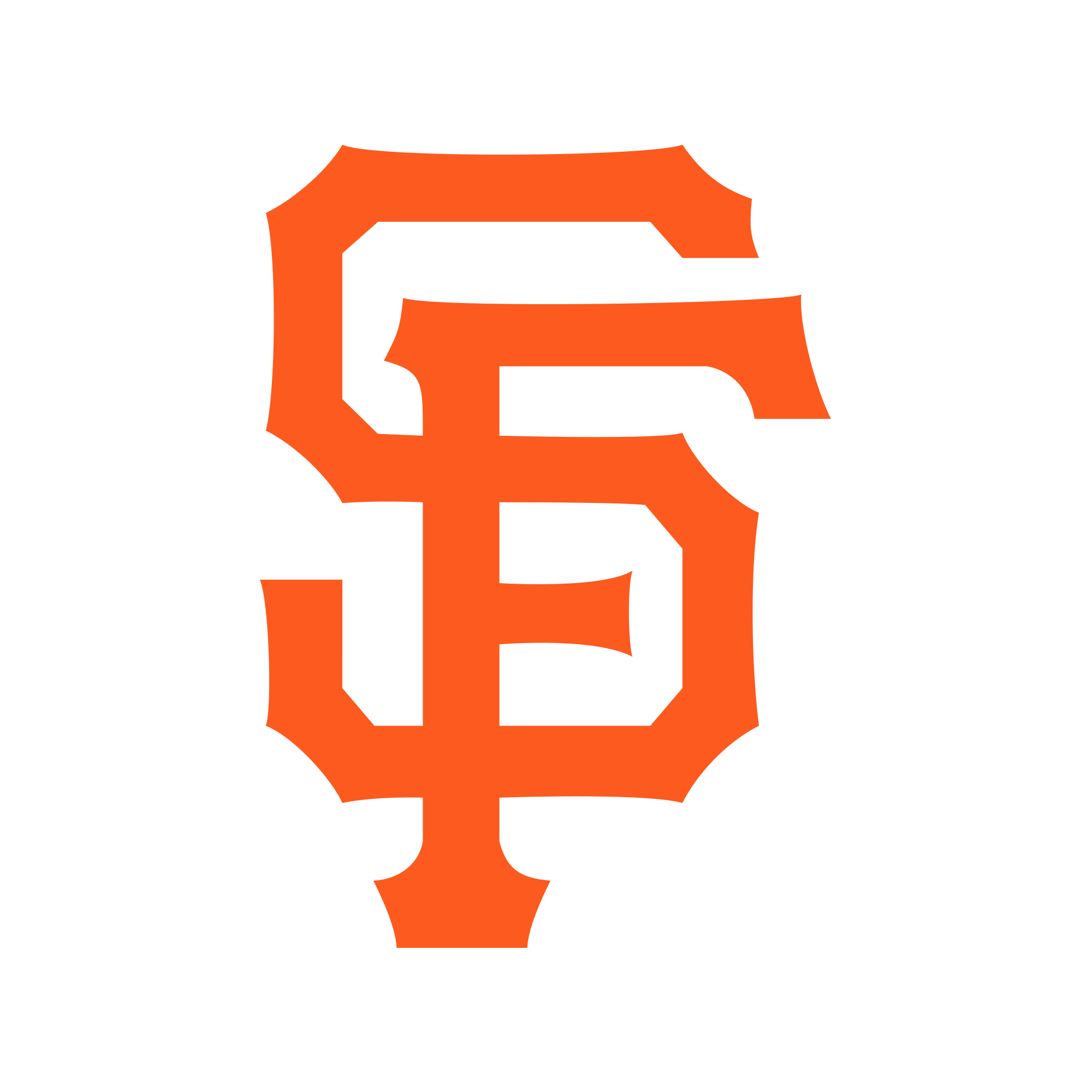 San Francisco Giants
This Week: 5 | Last Week: - | Record: 87-75
Team Stats
RS

715

RA

631

Diff.

+84

OPS

.728

ERA

3.65
There's a lot of continuity in San Francisco, but they add to the lineup with veteran CF Denard Span, rookie LF Jarrett Parker and new closer Mark Melancon, but the core of C Buster Posey, 1B Brandon Belt, SS Brandon Crawford, RF Hunter Pence and a rotation led by Madison Bumgarner, Johnny Cueto, Matt Moore and Jeff Samardzija is going to give them a shot at contending.
Key Injuries: None.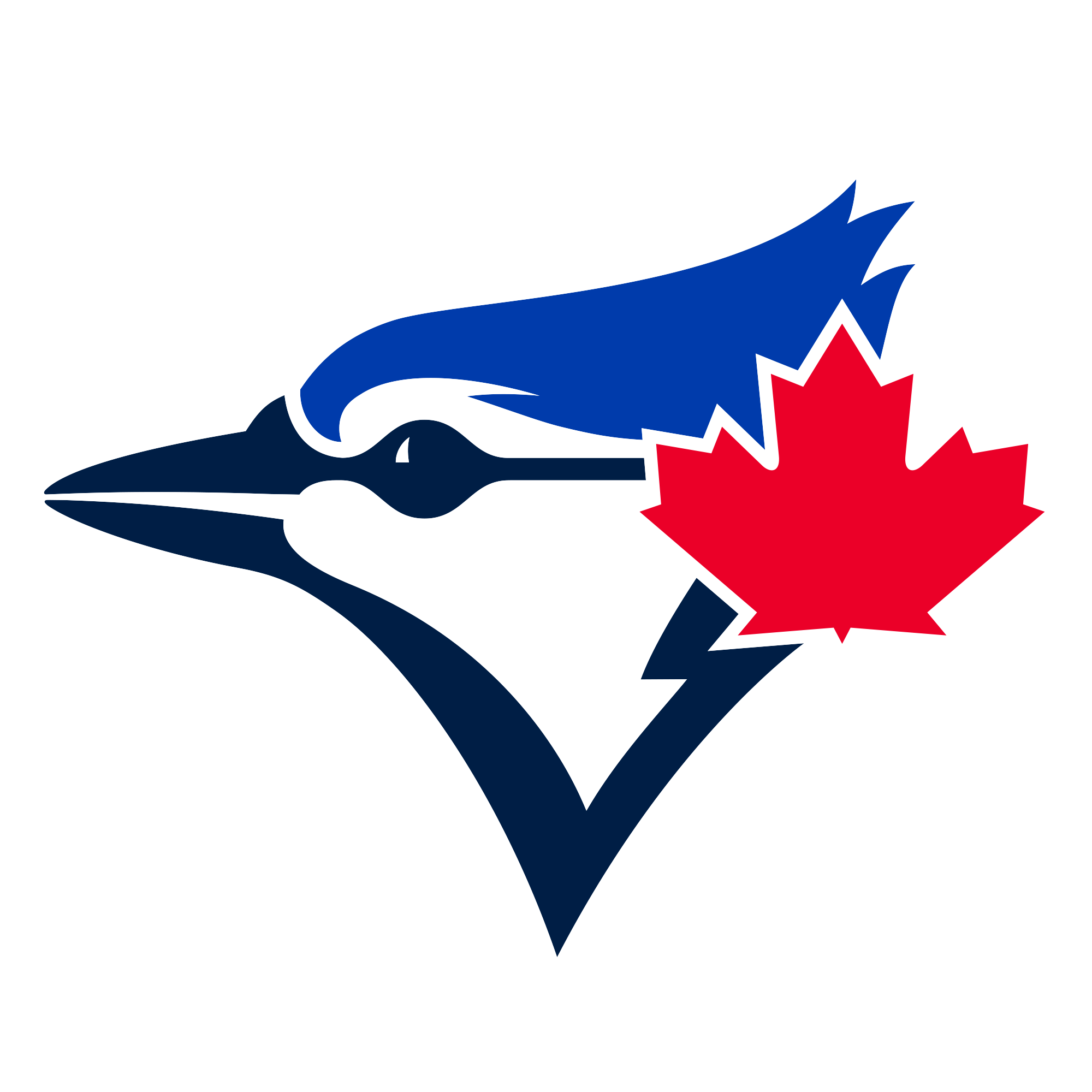 Toronto Blue Jays
This Week: 6 | Last Week: - | Record: 89-73
Team Stats
RS

759

RA

666

Diff.

+93

OPS

.755

ERA

3.78
While there is certainly a hole created by the departure of 1B Edwin Encarnacion, one that won't be filled by Justin Smoan and Steve Pearce, the Blue Jays should still be able to score runs. If Jose Bautista bounces back at all, a lineup featuring Josh Donaldson, Troy Tulowitzki, Kendrys Morales and Devon Travis should be able to score. And the crucial point for this year's Blue Jays is that they only need to score enough, because their starting rotation -- Aaron Sanchez, Marco Estrada, J.A. Happ, Marcus Stroman and Francisco Liriano -- is a real strength around which the Jays can build their postseason hopes. The issue there is that they will have to hope that the pitchers can stay healthy for a second straight season because last year's group was uncommonly healthy.
Key Injuries: None.
Cleveland Indians
This Week: 7 | Last Week: - | Record: 94-67
Team Stats
RS

777

RA

676

Diff.

+101

OPS

.759

ERA

3.84
The Indians might be the best or second-best AL team overall, but a couple of injured lineup regulars is enough to slide them down a few spots. SS Francisco Lindor is a rising star, adding Edwin Encarnacion provides a much-needed masher in the middle of the order, and if LF Michael Brantley can bounce back from injury that would help too. The pitching staff is very strong, with Corey Kluber, Carlos Carrasco, Danny Salazar and Trevor Bauer leading the rotation, but the bullpen of Cody Allen, Andrew Miller, Byran Shaw, Dan Otero, Boone Logan and others is a real strength.
Key Injuries: 2B Jason Kipnis (shoulder), RF Lonnie Chisenhall (shoulder).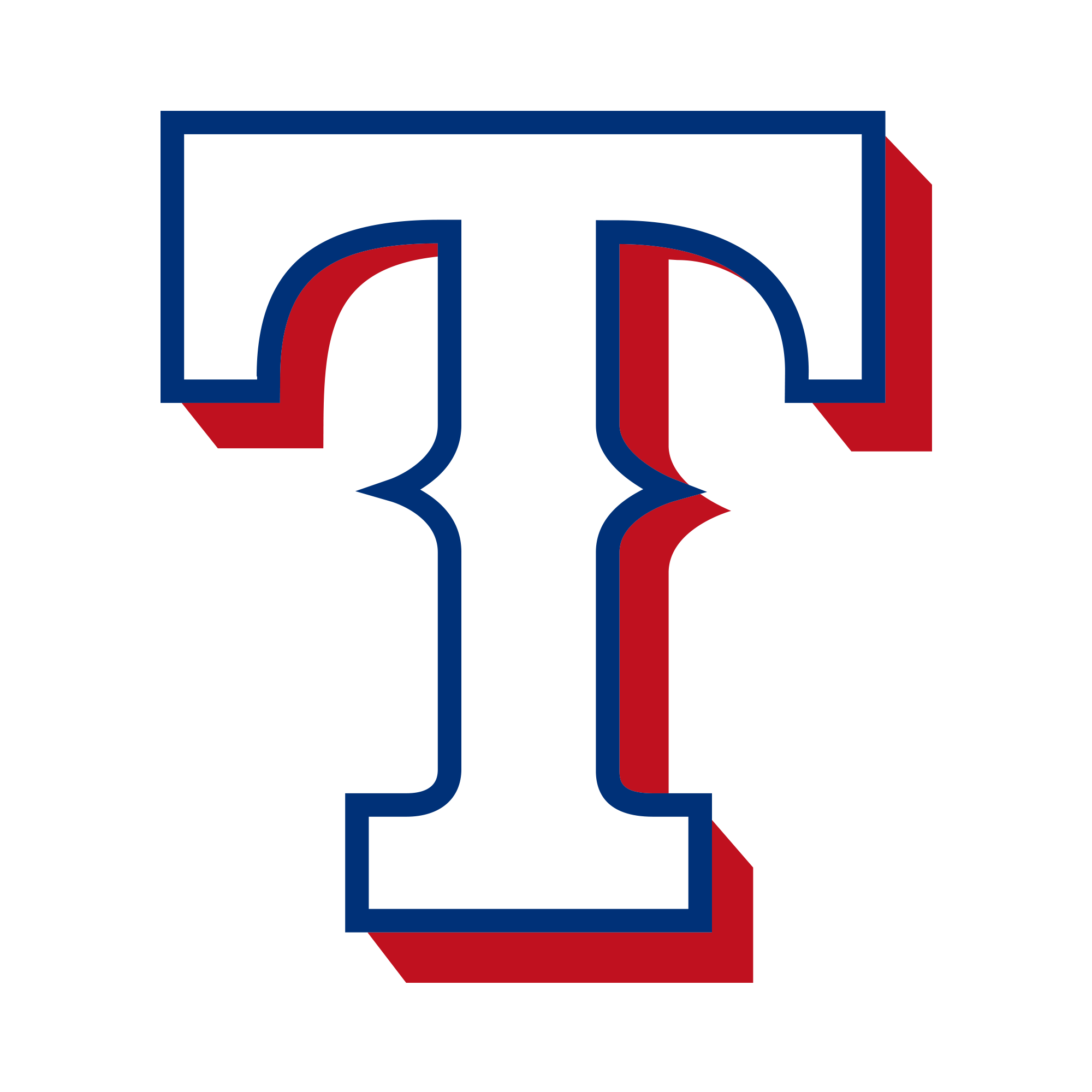 Texas Rangers
This Week: 8 | Last Week: - | Record: 95-67
Team Stats
RS

765

RA

757

Diff.

+8

OPS

.755

ERA

4.37
The Rangers are perennial contenders at this point, and bringing in C Jonathan LuCroy and 1B Mike Napoli adds some pop to an already strong lineup. What really matters is what they can get from pitchers behind top starters Yu Darvish and Cole Hamels. Taking a chance on ex-Padres Andrew Cashner and Tyson Ross offers some upside, but risk, too.
Key Injuries: None.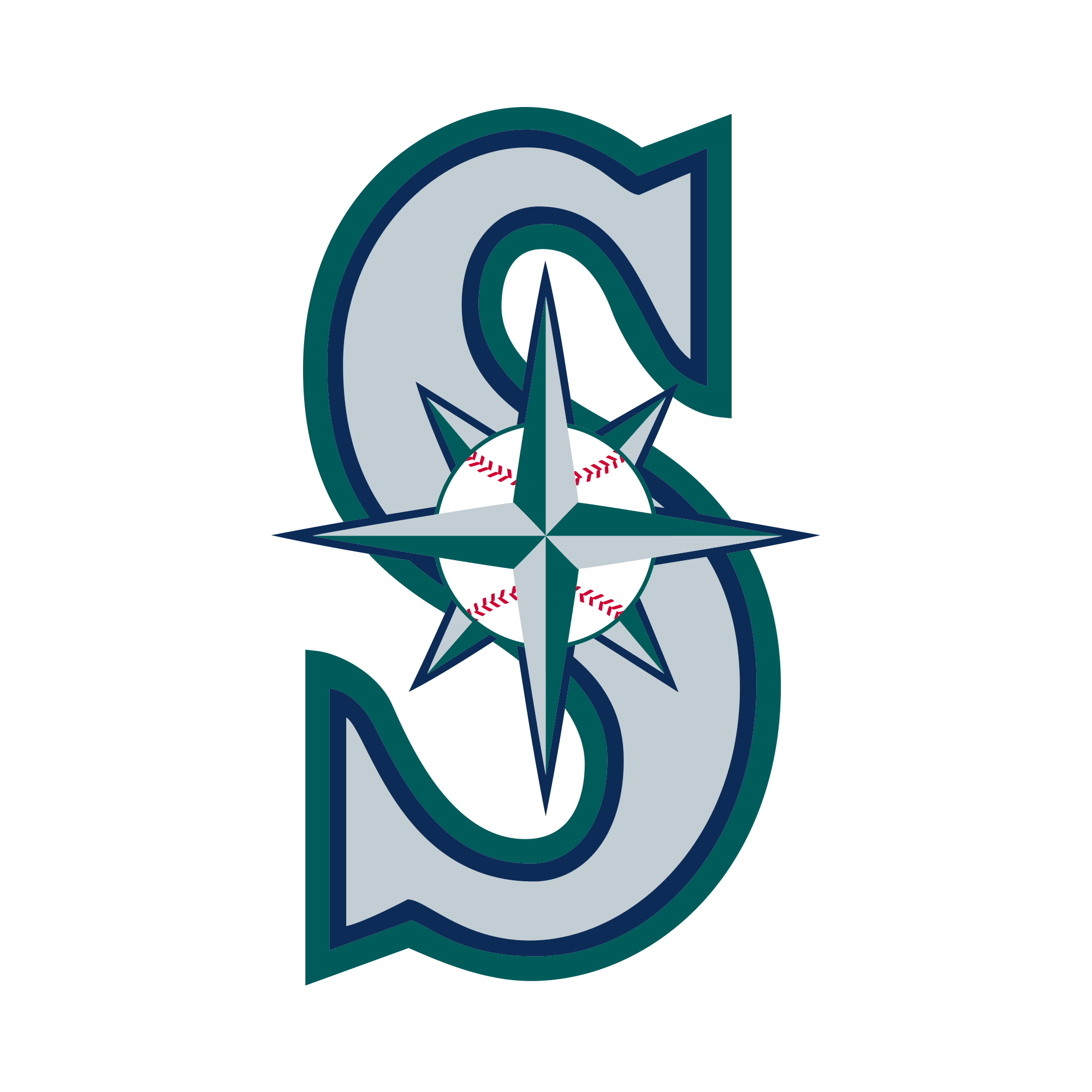 Seattle Mariners
This Week: 9 | Last Week: - | Record: 86-76
Team Stats
RS

768

RA

707

Diff.

+61

OPS

.756

ERA

4.00
There are some changes in the lineup, including 1B Danny Valencia, SS Jean Segura, LF Jarrod Dyson as well as a new opportunity for rookie RF Mitch Haniger. Whether the Mariners are able to rise up and contend for a playoff spot may depend on veteran pitchers Felix Hernandez and Hisashi Iwakuma, but James Paxton and Drew Smyly both offer some upside to the rotation too.
Key Injuries: None.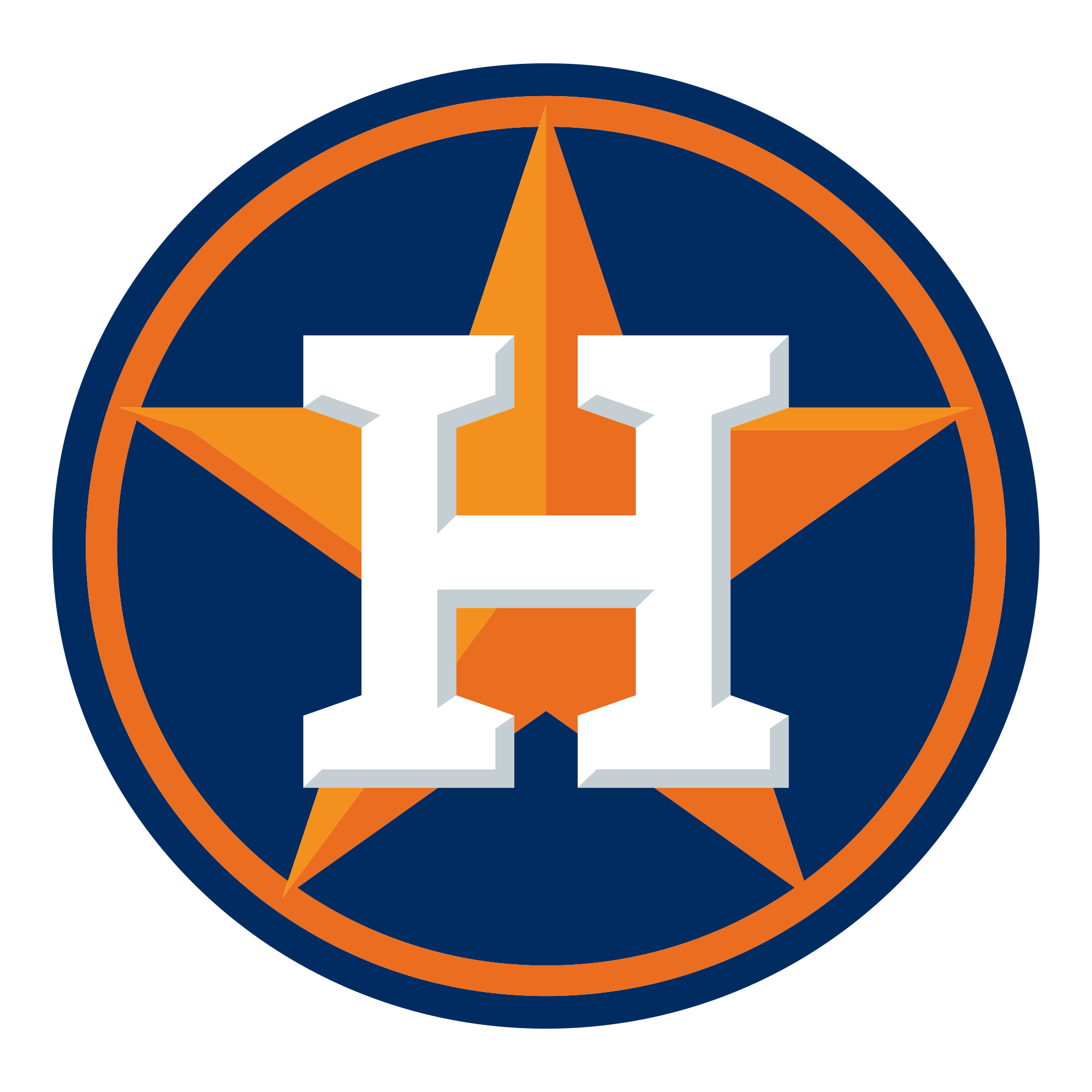 Houston Astros
This Week: 10 | Last Week: - | Record: 84-78
Team Stats
RS

593

RA

551

Diff.

+42

OPS

.742

ERA

3.99
The Astros are on the right trajectory and have loads of potential, with 2B Jose Altuve, SS Carlos Correa and 3B Alex Bregman offering perhaps the best infield trio for the long run. George Springer is the rising star in the outfield, but the Astros have also added DH Carlos Beltran and LF Nori Aoki, which rounds out the lineup nicely. Can they get a bounceback season from LHP Dallas Keuchel or a breakthrough year from RHP Lance McCullers?
Key Injuries: None.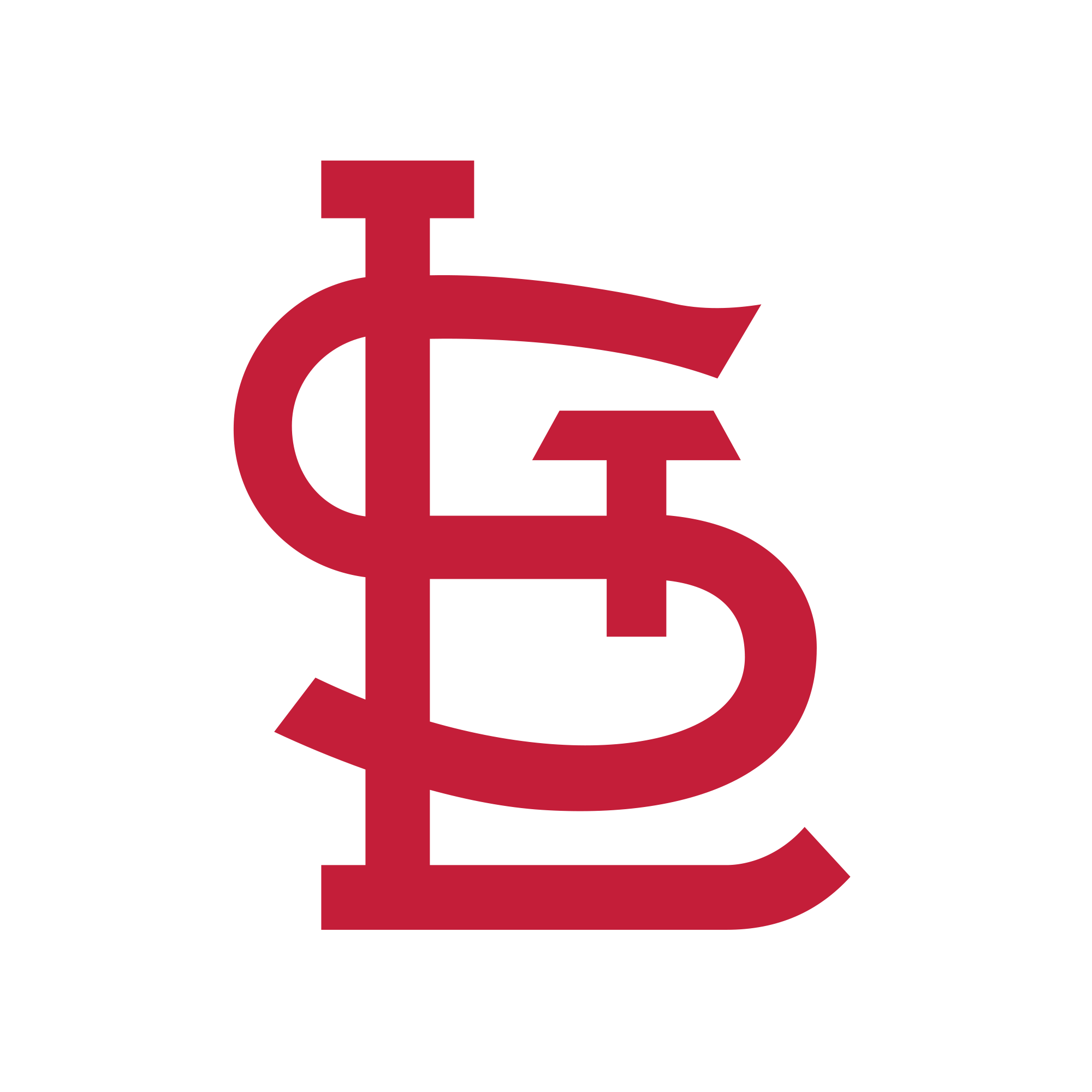 St. Louis Cardinals
This Week: 11 | Last Week: - | Record: 86-76
Team Stats
RS

641

RA

562

Diff.

+79

OPS

.777

ERA

4.01
The Cardinals have some solid bats, like 1B Matt Carpenter, SS Aledmys Diaz and incoming CF Dexter Fowler, and outfielder Randal Grichuk and Stephen Piscotty provide some pop, so the Cardinals should be competitive, but they will need some pitchers to rebound. Carlos Martinez is an ace, Adam Wainwright used to be, Michael Wacha is coming off a down season and Lance Lynn missed all of 2016 recovering from Tommy John surgery.
Key Injuries: RHP Alex Reyes (elbow).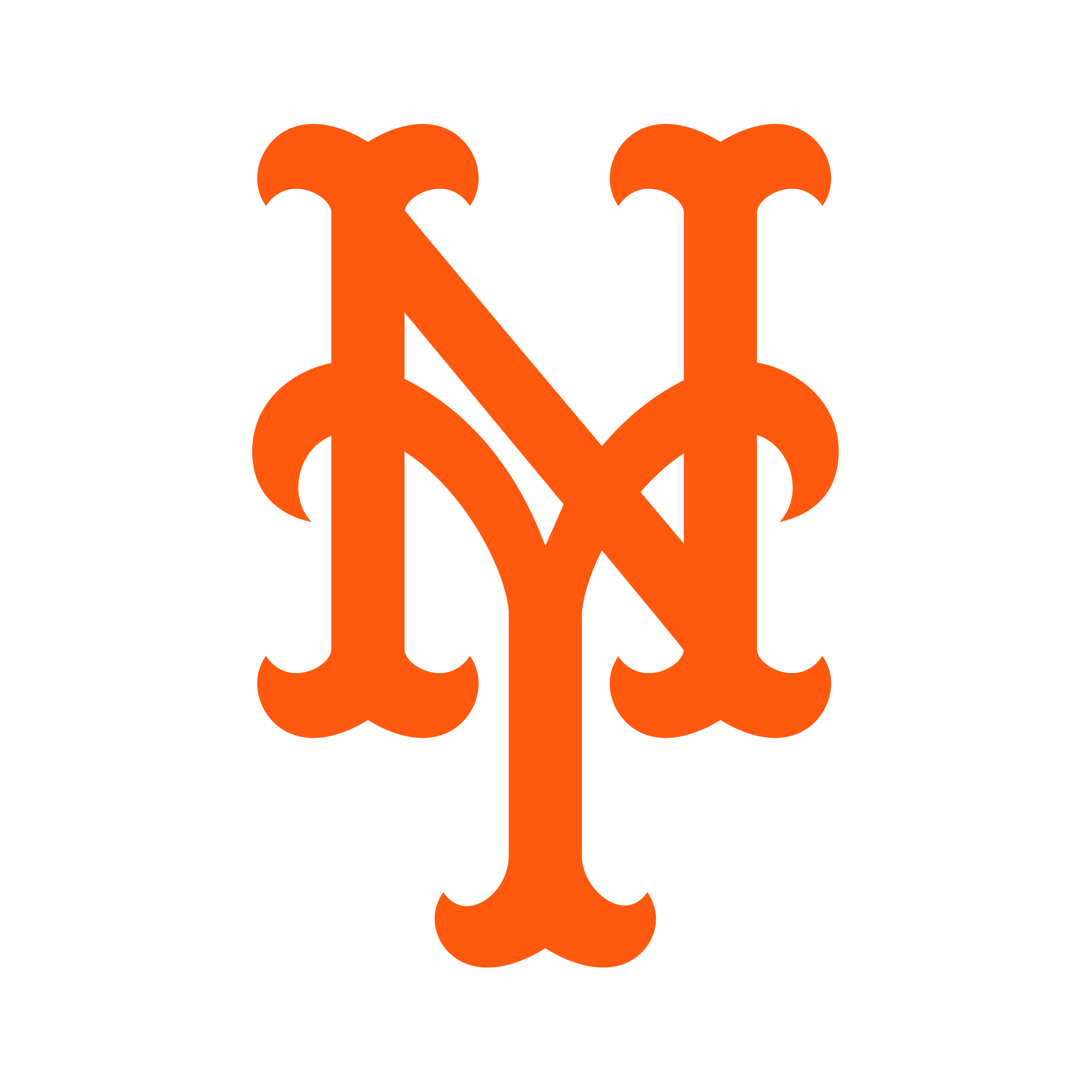 New York Mets
This Week: 12 | Last Week: - | Record: 87-75
Team Stats
RS

671

RA

617

Diff.

+54

OPS

.733

ERA

3.58
The Mets have an old lineup, but they need production from the likes of CF Curtis Granderson, RF Jay Bruce and 3B David Wright. Of course, if they have a competent offence, their pitching will give them a fighting chance. Noah Syndergaard is a fireballing freak, Jacob deGrom and Steven Matz are strong and then if there is a possible recovery from Matt Harvey or at some point Zack Wheeler, who hasn't pitched since 2014, then they could be really interesting.
Key Injuries: RHP Jeurys Familia (suspension).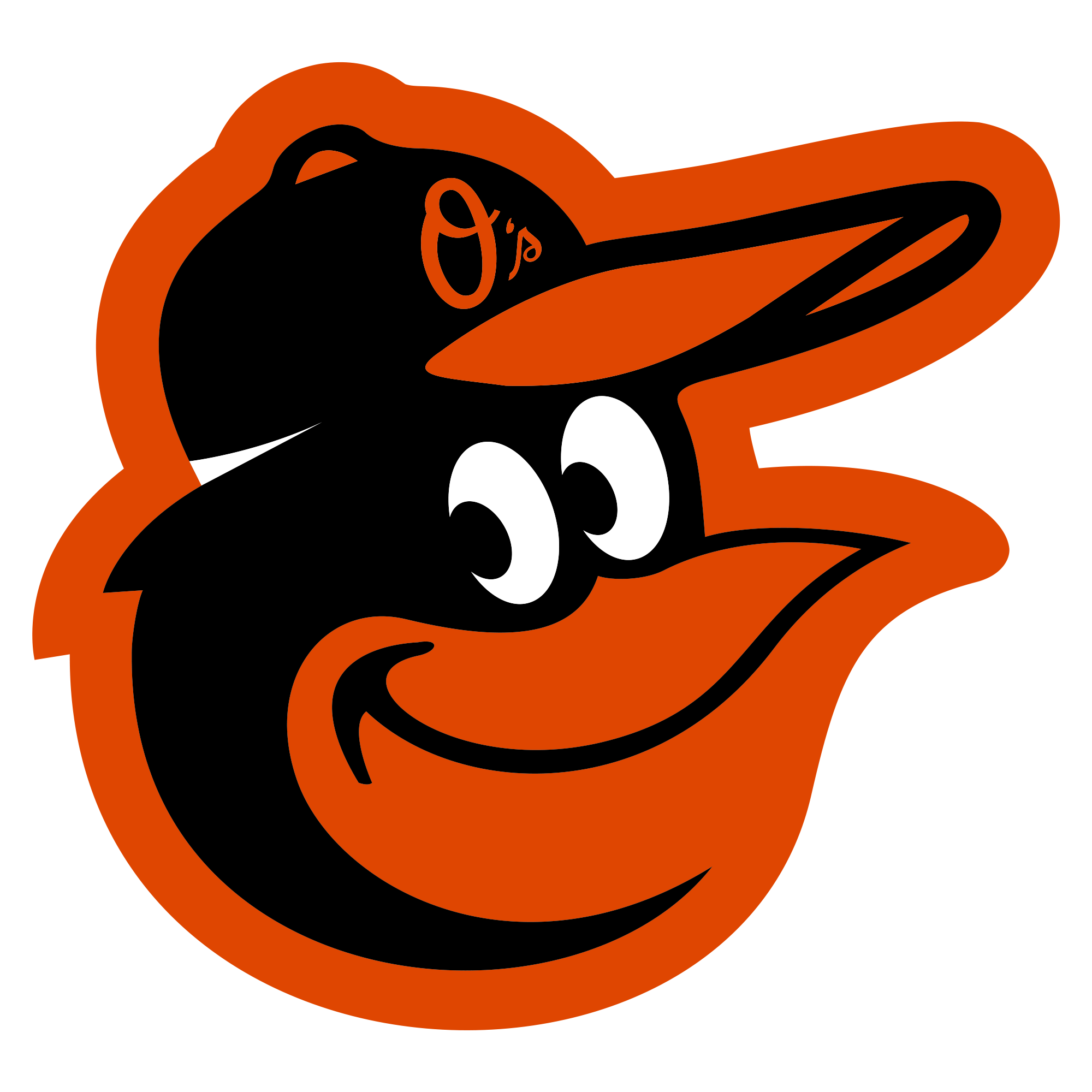 Baltimore Orioles
This Week: 13 | Last Week: - | Record: 89-73
Team Stats
RS

744

RA

715

Diff.

+29

OPS

.760

ERA

4.22
The Orioles may be one of the most consistent at overperforming expectations, so credit manager Buck Showalter. The team is decent, though the lineup seems like Manny Machado and a bunch of guys (even if two of those guys are Mark Trumbo and Chris Davis, who have had some monster home run seasons). Their bullpen, anchored by Zach Britton, is great, but they don't have quality top-of-the-rotatation starters, unless Kevin Gausman and Dylan Bundy can take significant steps forward.
Key Injuries: RHP Chris Tillman (shoulder)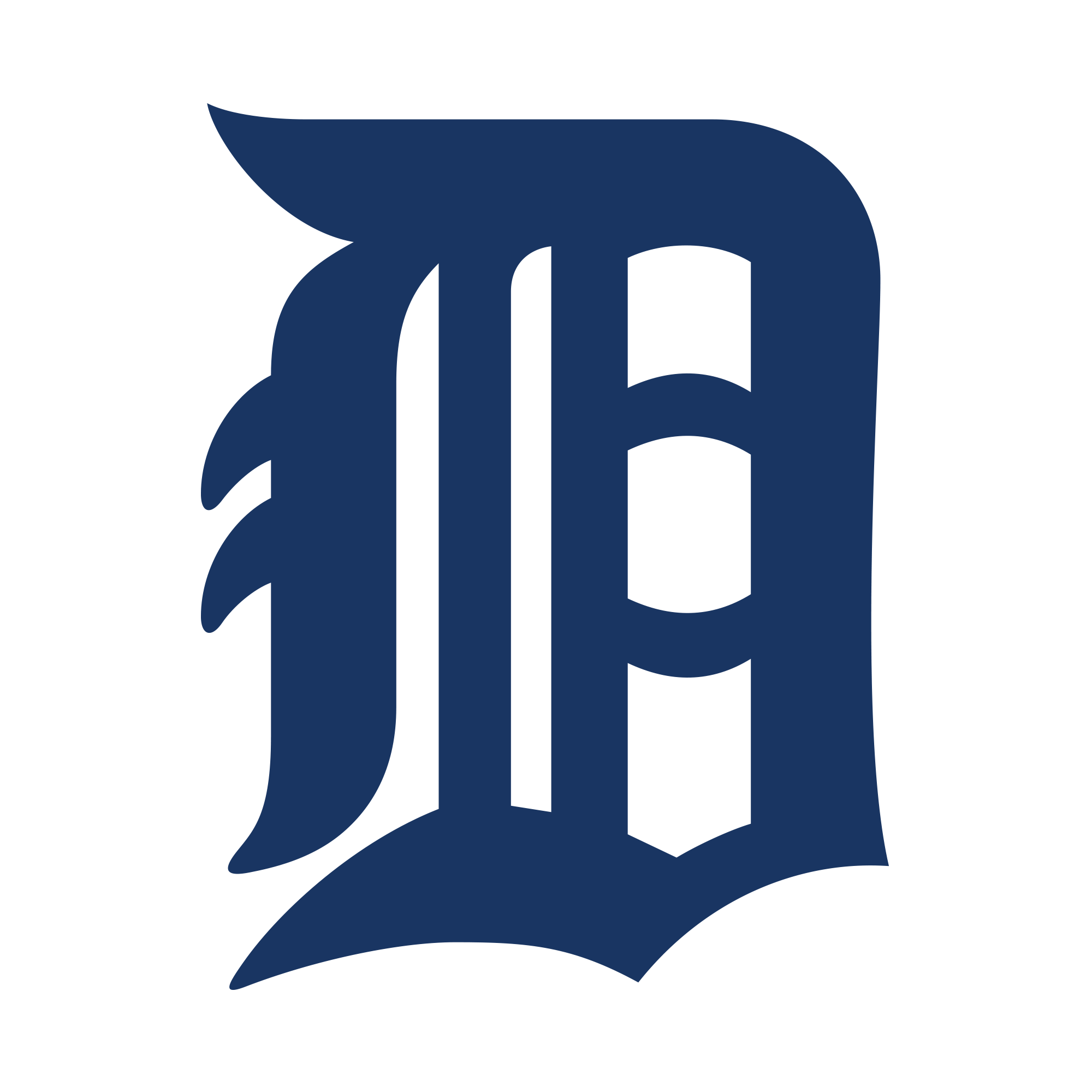 Detroit Tigers
This Week: 14 | Last Week: - | Record: 86-75
Team Stats
RS

750

RA

721

Diff.

+29

OPS

.769

ERA

4.24
If the Tigers' vets can stay healthy, there is a chance that they could be good. Miguel Cabrera, Ian Kinsler, Victor Martinez, Nick Castellanos and Justin Upton are a strong core (and J.D. Martinez when healthy) though the pitching staff could go either way. Justin Verlander and Michael Fulmer are coming off great years, Jordan Zimmermann is coming off a rough season and Daniel Norris has a chance to be a breakout performer after overcoming cancer.
Key Injuries: RF J.D. Martinez (foot).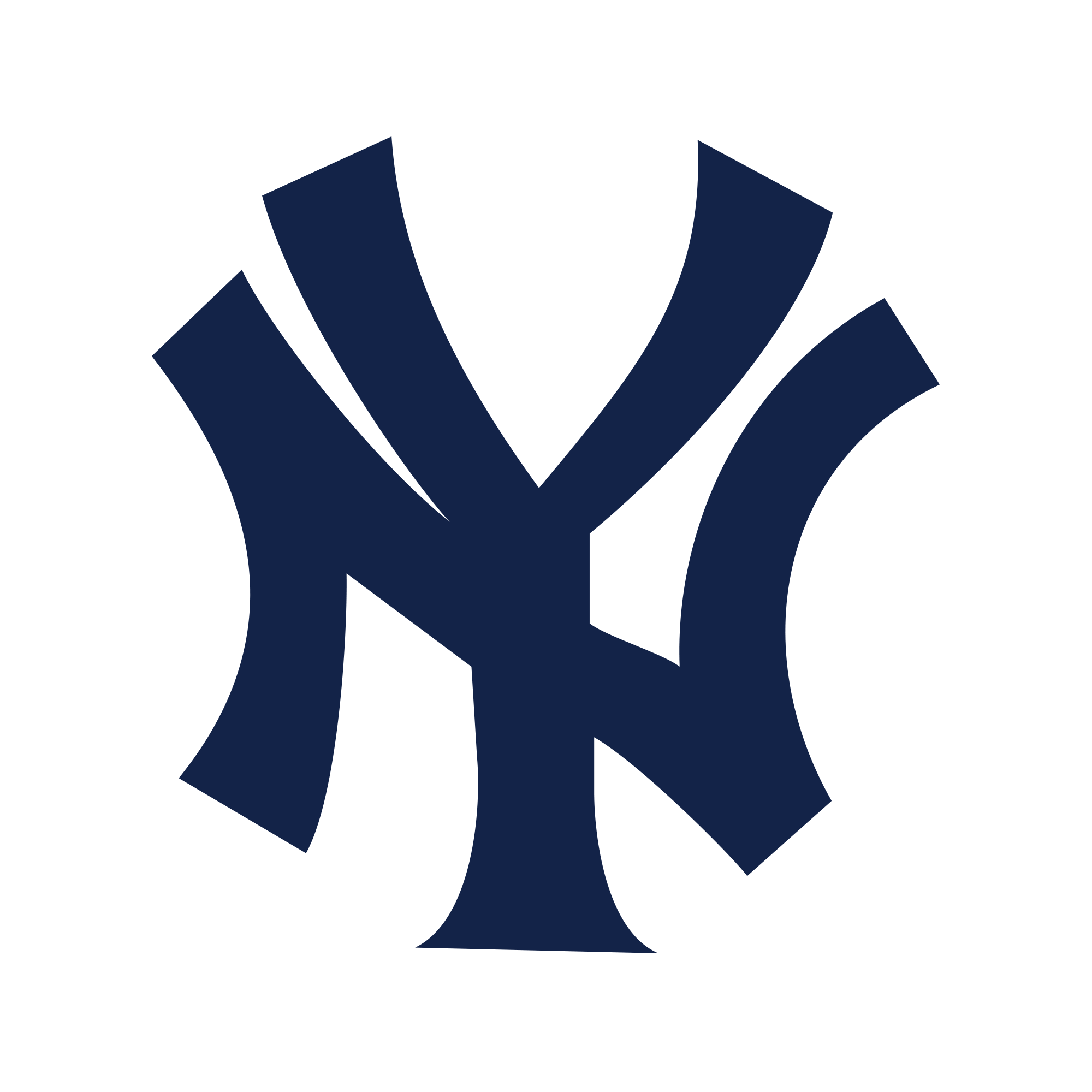 New York Yankees
This Week: 15 | Last Week: - | Record: 84-78
Team Stats
RS

680

RA

702

Diff.

-22

OPS

.720

ERA

4.16
The Yankees are rebuilding on the fly and their fate this season should rest on a lot of young players, like C Gary Sanchez, 1B Greg Bird and RF Aaron Judge. At the same time, older guys like Brett Gardner and Jacoby Ellsbury can be table-setters for this lineup and if the Yankees can score enough, then they will hope for support behind Masahiro Tanaka in the starting rotation. Michael Pineda, CC Sabathia and a post-hype Luis Severino are the next best options. Looking at those names, a lot will have to break right for them.
Key Injuries: None.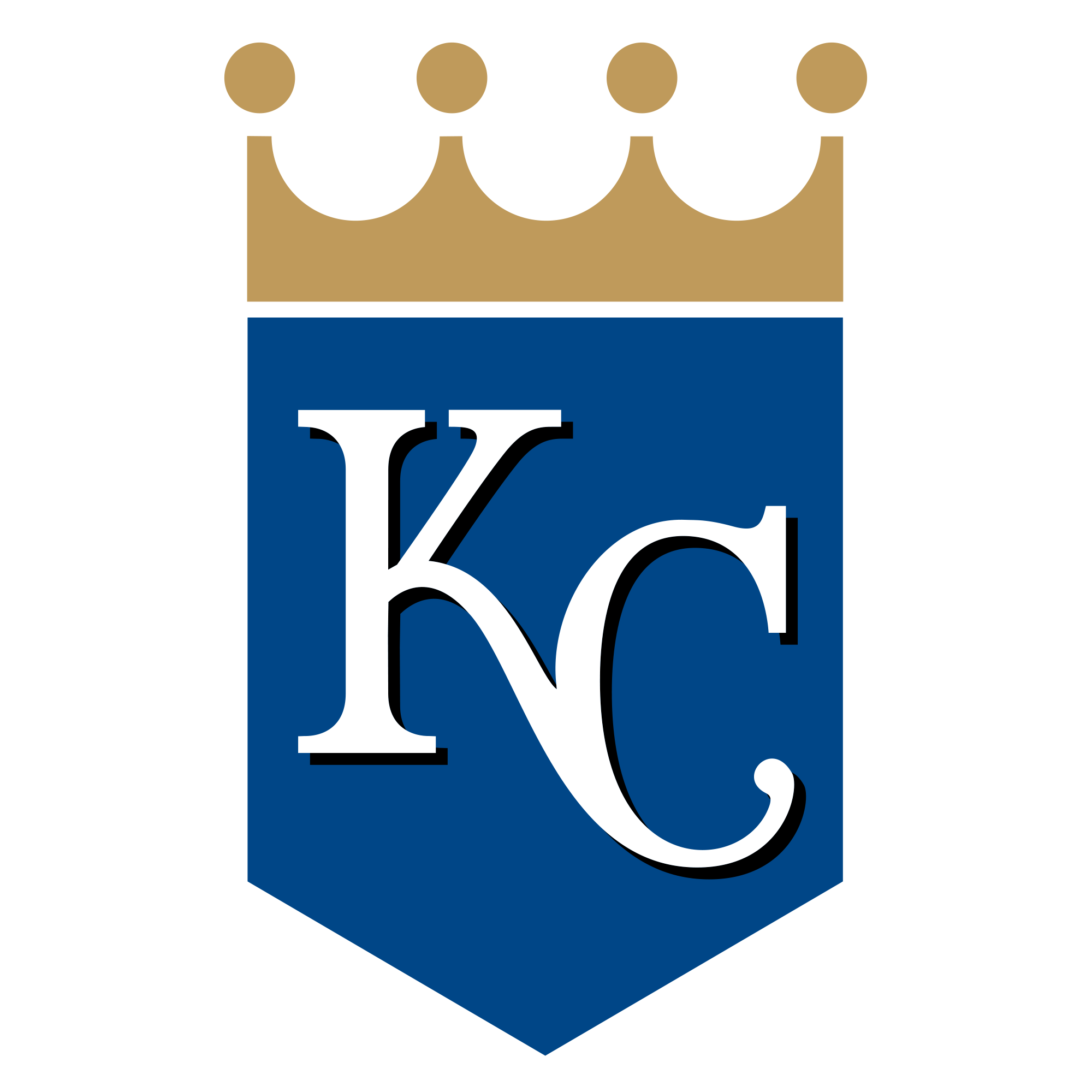 Kansas City Royals
This Week: 16 | Last Week: - | Record: 81-81
Team Stats
RS

675

RA

712

Diff.

-37

OPS

.712

ERA

4.21
The Royals don't have a lot of star power, though mainstays like 1B Eric Hosmer, 3B Mike Moustakas, CF Lorenzo Cain and C Salvador Perez are solid. They've added RF Jorge Soler and DH Brandon Moss, which should improve their power, and if LF Alex Gordon is healthy, that wouldn't hurt. The pitching lacks star power too. Danny Duffy had a breakout year in 2016 and Ian Kennedy and Jason Hammel are generally reliable, but this is sort of an okay team that lands in the midrange of the rankings.
Key Injuries: RF Jorge Soler (oblique).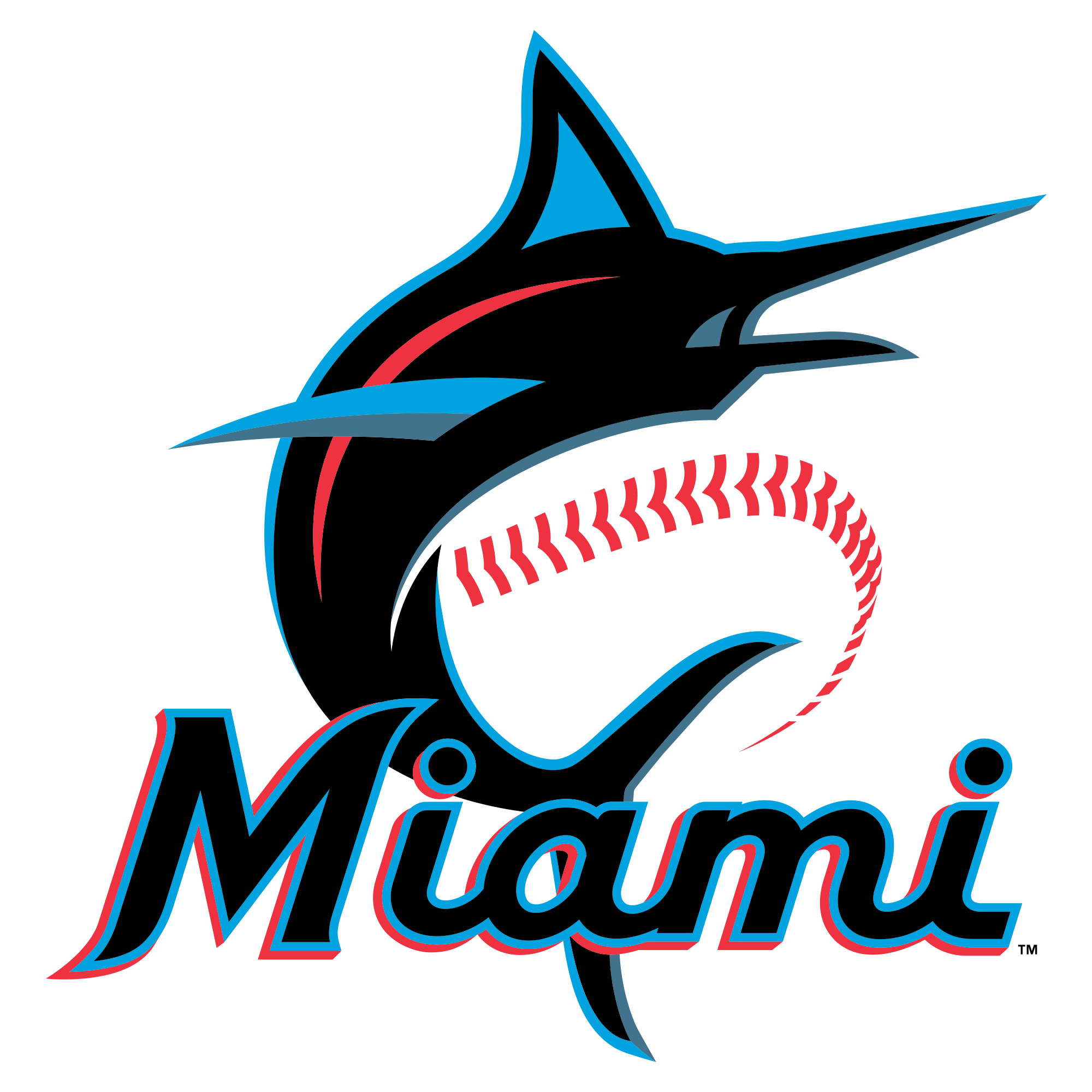 Miami Marlins
This Week: 17 | Last Week: - | Record: 79-82
Team Stats
RS

655

RA

682

Diff.

-27

OPS

.716

ERA

4.05
It's going to be a daunting task for the Marlins to overcome the offseason death of ace starter Jose Fernandez, a rare talent that couldn't simply be replaced. There is enough talent in the everyday lineup, led by the outfield of Giancarlo Stanton, Marcell Ozuna and Christian Yelich, but it seems unlikely that their pitching will hold up for a winning season.
Key Injuries: 3B Martin Prado (hamstring).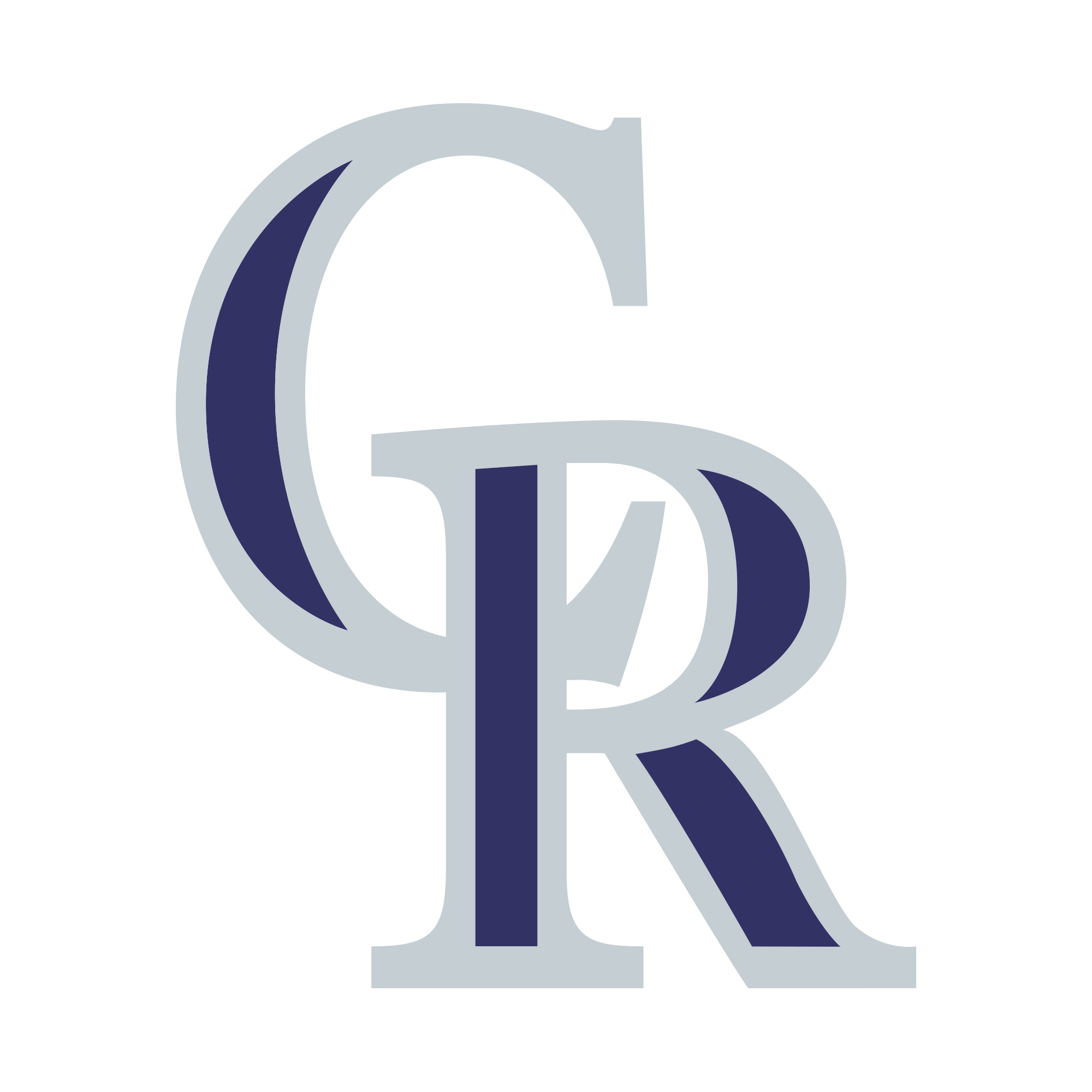 Colorado Rockies
This Week: 18 | Last Week: - | Record: 75-87
Team Stats
RS

845

RA

860

Diff.

-15

OPS

.794

ERA

4.91
This seems like a lot of the same old Rockies -- a power-packed lineup with 3B Nolan Arenado, SS Trevor Story, CF Charlie Blackmon and RF Carlos Gonzalez leading the way -- but they don't really have the arms. They will hope that Jon Gray, Tyler Anderson and Jon Gray can provide some consistency in the rotation, which is always easier said than done in Colorado.
Key Injuries: RHP Chad Bettis (cancer).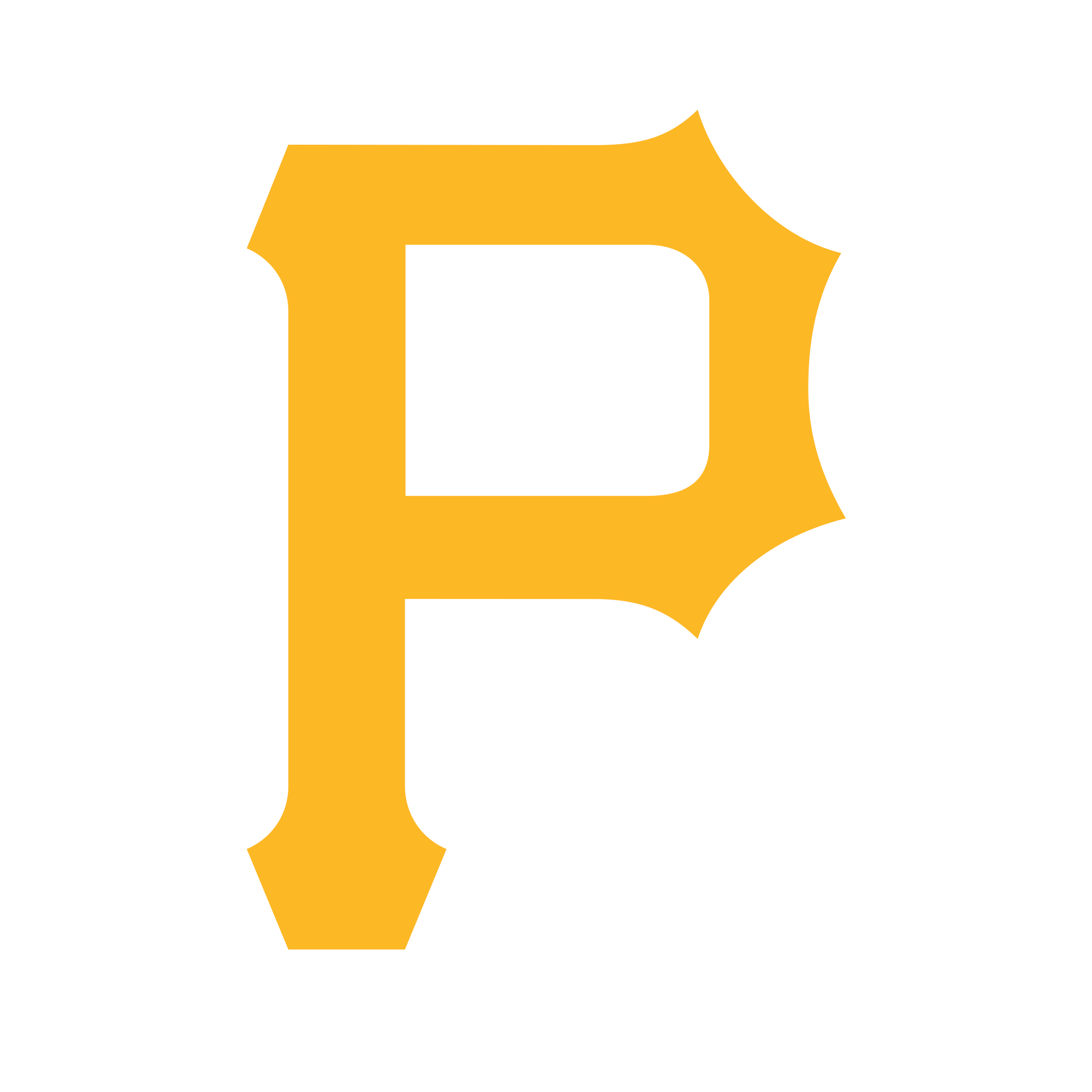 Pittsburgh Pirates
This Week: 19 | Last Week: - | Record: 78-83
Team Stats
RS

729

RA

758

Diff.

-29

OPS

.734

ERA

4.21
The Pirates have talent, but could really use a return to form from CF Andrew McCutchen. LF Starling Marte is a dynamic presence and young 1B Josh Bell could add some power to the lineup. The pitching staff needs young guys like Jameson Taillon, Chad Kuhl and Tyler Glasnow to step up, while getting ace Gerrit Cole back on track would also go a long way towards making Pittsburgh more competitive.
Key Injuries: 3B Jung-Ho Kang (visa).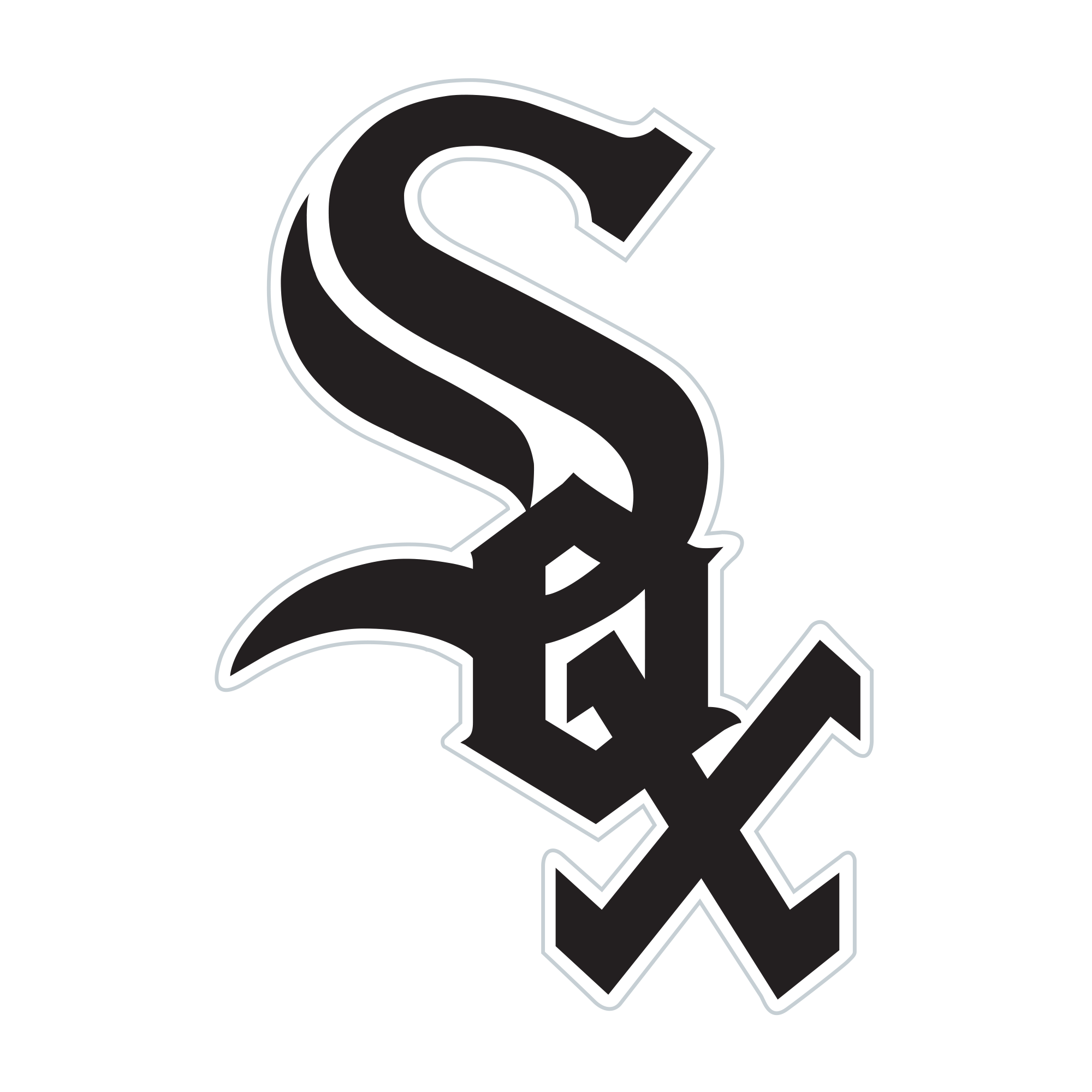 Chicago White Sox
This Week 20 | Last Week: - | Record: 78-84
Team Stats
RS

526

RA

557

Diff.

-31

OPS

.717

ERA

4.03
After dealing LHP Chris Sale to Boston, the White Sox are left with Carlos Quintana and a bunch of questions in the rotation. Carlos Rodon has potential, but he hasn't broken through. James Shields is coming off a terrible season and Derek Holland has been battling injuries. It's going to be hard to be competitive with that pitching, but 1B Jose Abreu and 3B Todd Frazier will hit for power and there is some potential with SS Tim Anderson and top 2B prospect Yoan Moncada.
Key Injuries: None.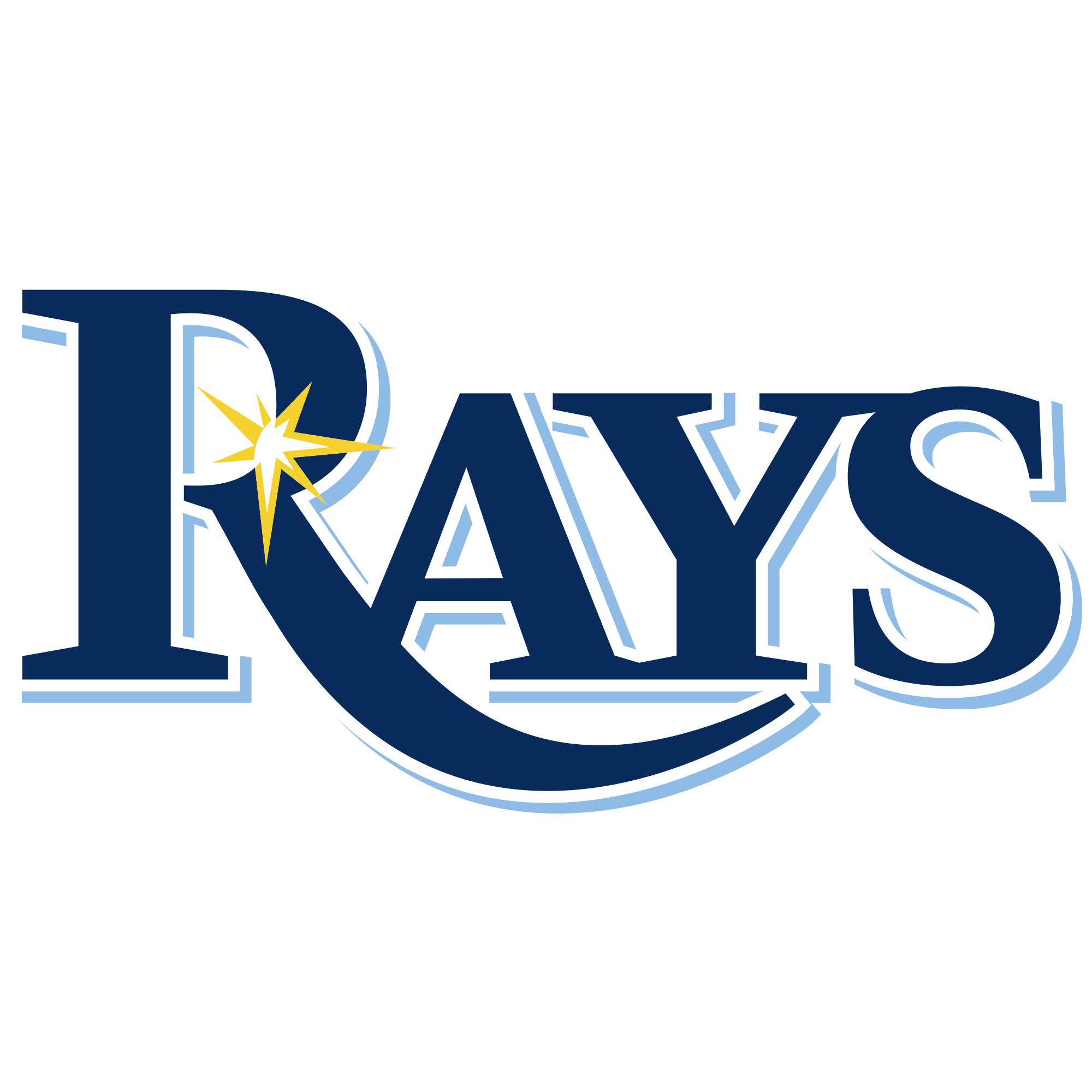 Tampa Bay Rays
This Week: 21 | Last Week: - | Record: 68-94
Team Stats
RS

672

RA

713

Diff.

-41

OPS

.733

ERA

4.20
Tampa Bay's lineup doesn't look like it's going to be competitive in the American League East. 3B Evan Longoria and 2B Brad Miller provide power and CF Kevin Kiermaier is one of the best defensvie players at his position but, as usual, they could use a few surprises. To hang around long enough, they will need great pitching, which means a rebound from Chris Archer, a healthy Alex Cobb and solid seasons from Jake Odorizzi and Matt Andriese. Strong pitching is their best chance.
Key Injuries: C Wilson Ramos (knee), SS Matt Duffy (heel).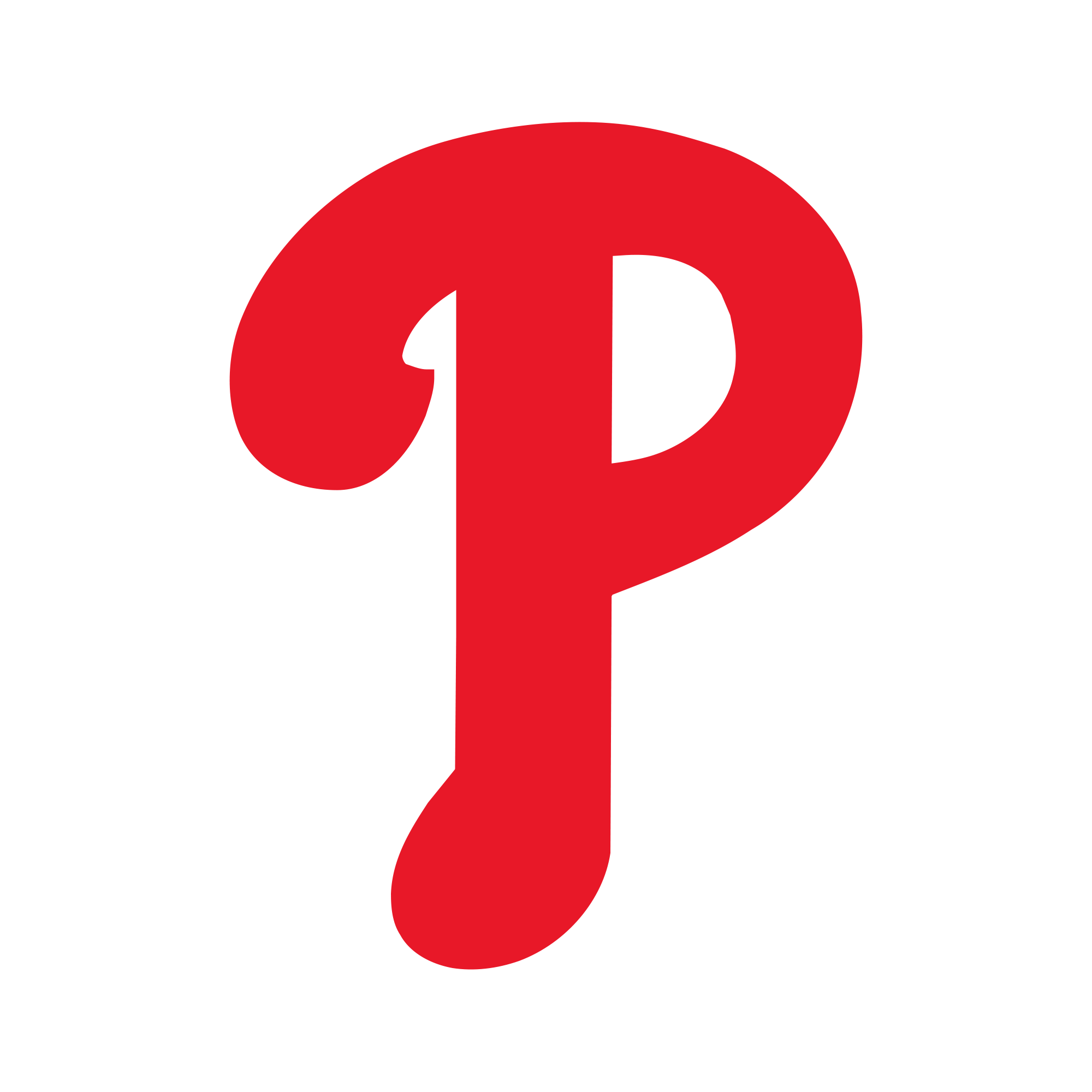 Philadelphia Phillies
This Week: 22 | Last Week: - | Record: 71-91
Team Stats
RS

610

RA

796

Diff.

-186

OPS

.685

ERA

4.63
It's a long climb for the Phillies, who have been getting beaten down for a while. CF Odubel Herrera and 3B Maikel Franco have some offensive potential, but it speaks to Philadelphia's struggles that these are their top threats. To be competitive sooner, they need young pitchers like Aaron Nola, Jared Eickhoff, and Vincent Velasquez to handle bigger roles. They had some success resurrecting Jeremy Hellickson's career, can they do the same with Clay Buchholz?
Key Injuries: None.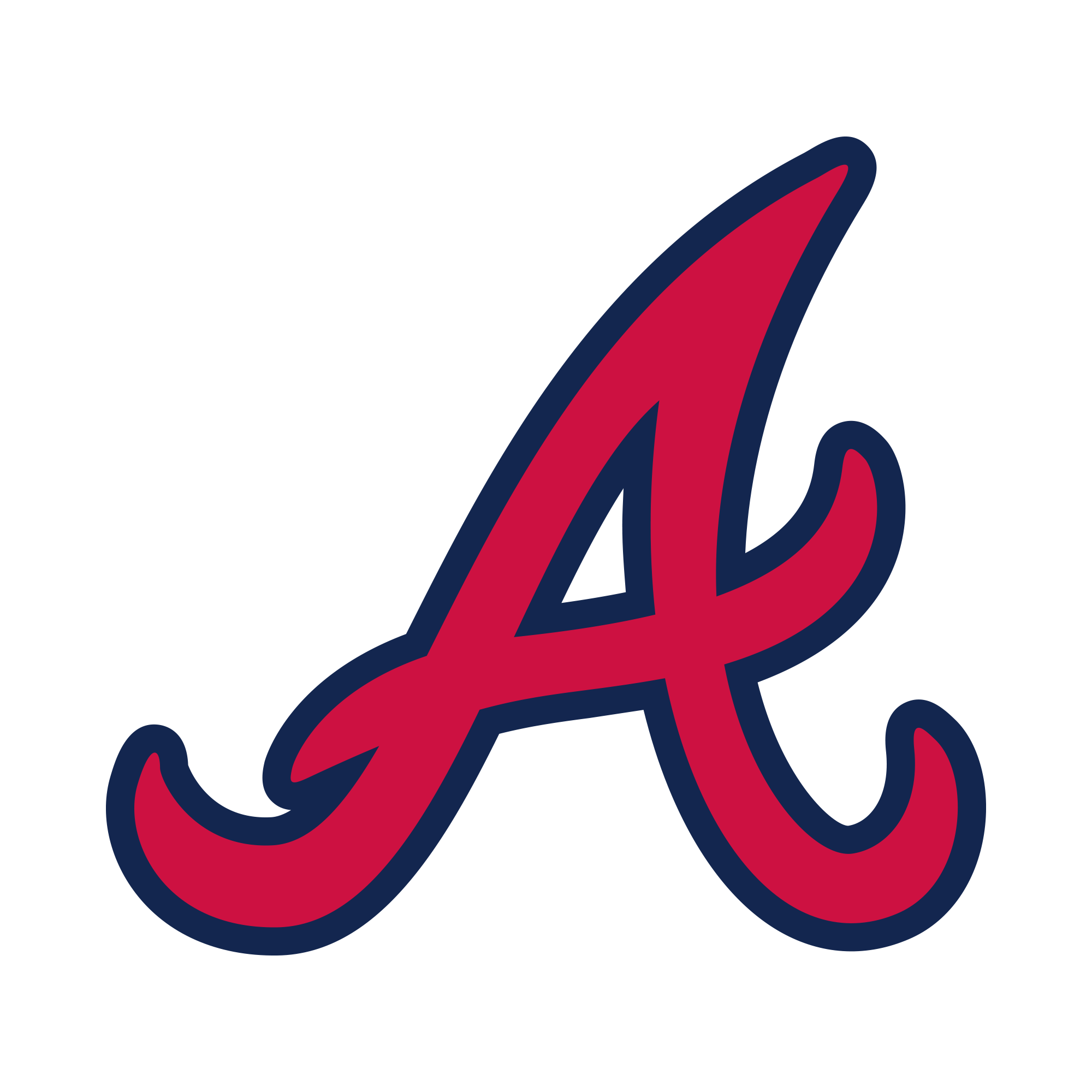 Atlanta Braves
This Week: 23 | Last Week: - | Record: 68-93
Team Stats
RS

649

RA

779

Diff.

-130

OPS

.705

ERA

4.51
It's time for the Braves to start moving forward after some lean years. 1B Freddie Freeman is there one reliable threat, but 2B Brandon Phillips, LF Matt Kemp and CF Ender Inciarte can be solid contributors and former No. 1 pick SS Dansby Swanson obviously has lots of potential. One area that the Braves really addressed in the offseason was the starting rotation, adding old guys R.A. Dickey and Bartolo Colon to eat innings. Jaime Garcia and Mike Foltynewicz also offer some potential behind ace Julio Teheran.
Key Injuries: None.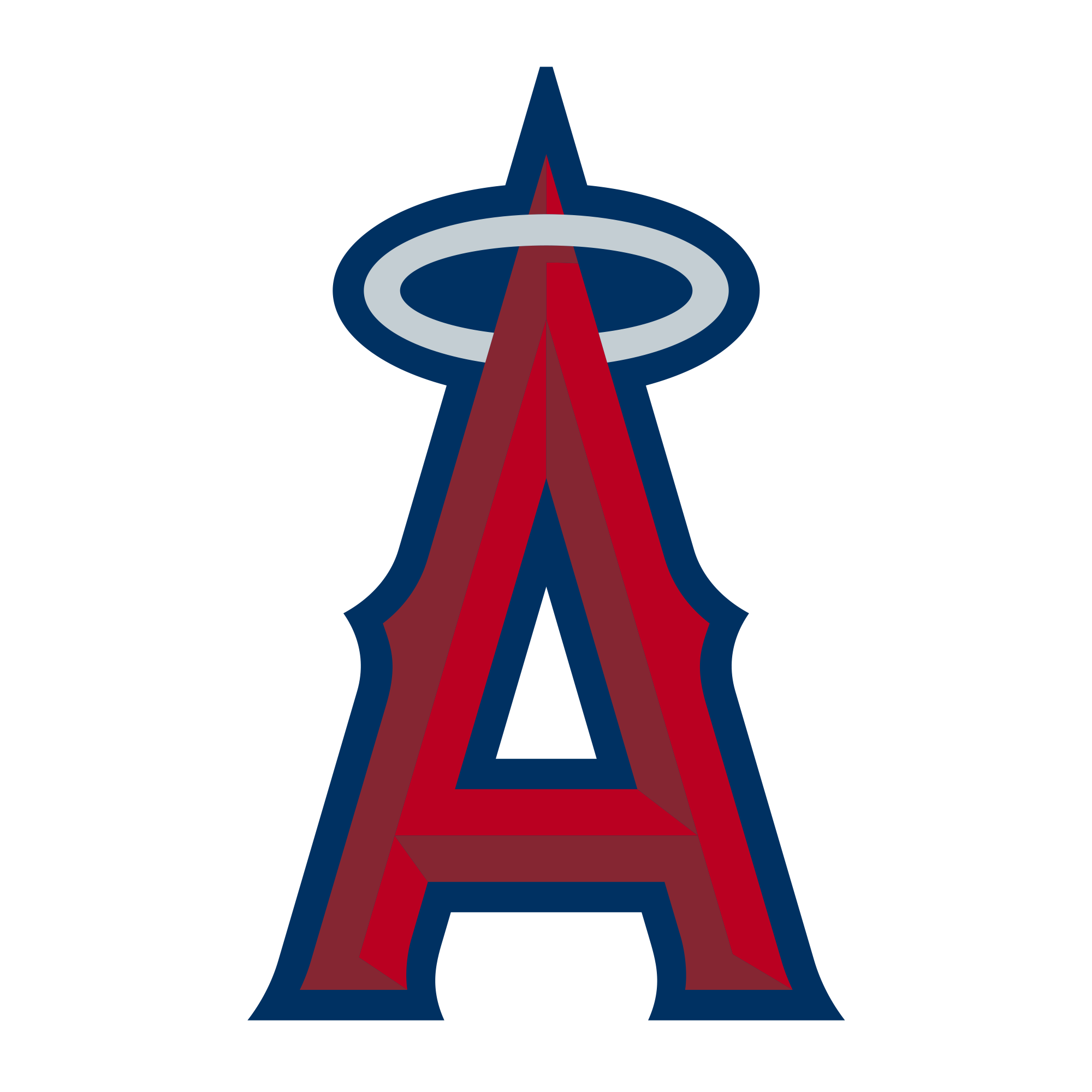 Los Angeles Angels of Anaheim
This Week 24 | Last Week - | Record: 74-88
Team Stats
RS

649

RA

779

Diff.

-130

OPS

.726

ERA

4.28
It's a little depressing that the team with the best player in baseball isn't very competitive, but such is Mike Trout's fate about now. 1B Albert Pujols can still hit for power and RF Kole Calhoun is solid, but it's mostly a mediocre lineup with a pitching staff that doesn't have a lot -- Garrett Richards and Matt Shoemaker are the most reliable, and Tyler Skaggs has some upside.
Key Injuries: LHP Andrew Heaney (elbow), RHP Nick Tropeano (elbow).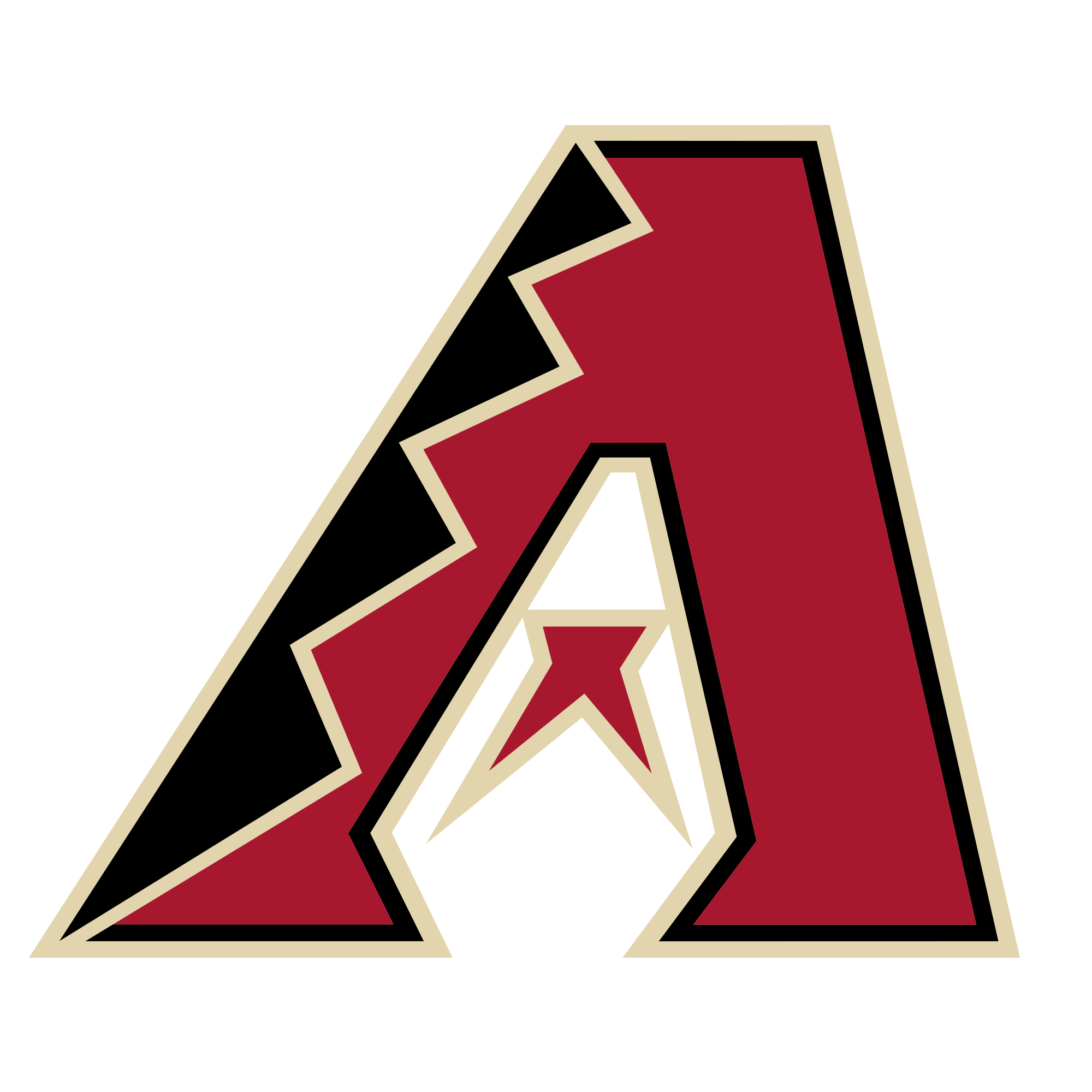 Arizona Diamondbacks
This Week: 25 | Last Week: - | Record: 69-93
Team Stats
RS

752

RA

890

Diff.

-138

OPS

.752

ERA

5.09
It's certainly possible that the Diamondbacks could be better this season, but first and foremost they will need a better performance from their pitching staff. Ace Zack Greinke could very well have a better season, and younger arms Taijuan Walker, Robbie Ray and Patrick Corbin could all improve, but the biggest wildcard might be Shelby Miller, who had a disastrous 2016, but seems to be rallying in the spring. 1B Paul Goldschmidt is a star and CF A.J. Pollock should be if he's healthy, but they could use more offensive support.
Key Injuries: RF David Peralta (back), SS Nick Ahmed (hip)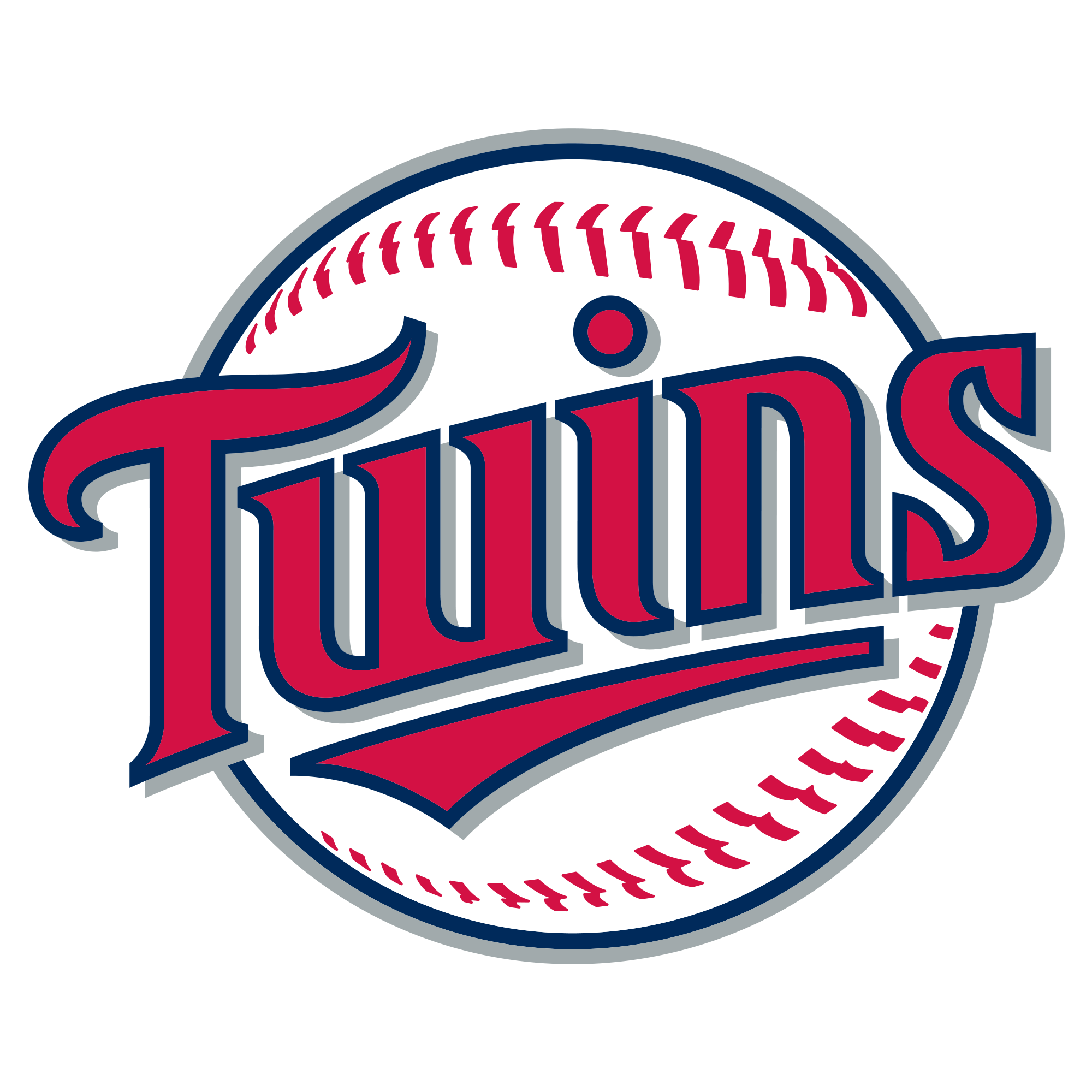 Minnesota Twins
This Week: 26 | Last Week: - | Record: 59-103
Team Stats
RS

722

RA

889

Diff.

-167

OPS

.738

ERA

5.08
It's hard to put much faith in Minnesota's pitching staff, with veteran Ervin Santana the only reliable starter, but they have an interesting lineup with lots of potential. 2B Brian Dozier is hugely productive, and there is serious power potential from the likes of 3B Miguel Sano and DH Kennys Vargas. CF Byron Buxton and RF Max Kepler are up-and-comers, too, so the Twins could improve quite a bit if things break right this season.
Key Injuries: None.
Oakland Athletics
This Week: 27 | Last Week: - | Record: 69-93
Team Stats
RS

653

RA

761

Diff.

-108

OPS

.699

ERA

4.51
Oakland's lineup has some power -- Khris Davis, Marcus Semien, Trevor Plouffe and Ryon Healy should be able to hit some out and C Stephen Vogt is a good hitter, but there are enough holes in the lineup to pose problems. If they are going to exceed expectations, staff ace Sonny Gray has to come back from a miserable 2016 season, and the A's need development from the likes of Kendall Graveman, Sean Manaea, Jharel Cotton and Andrew Triggs. It's too much to expect them all to leap forward, but if a couple could, maybe they could push closer to .500.
Key Injuries: None.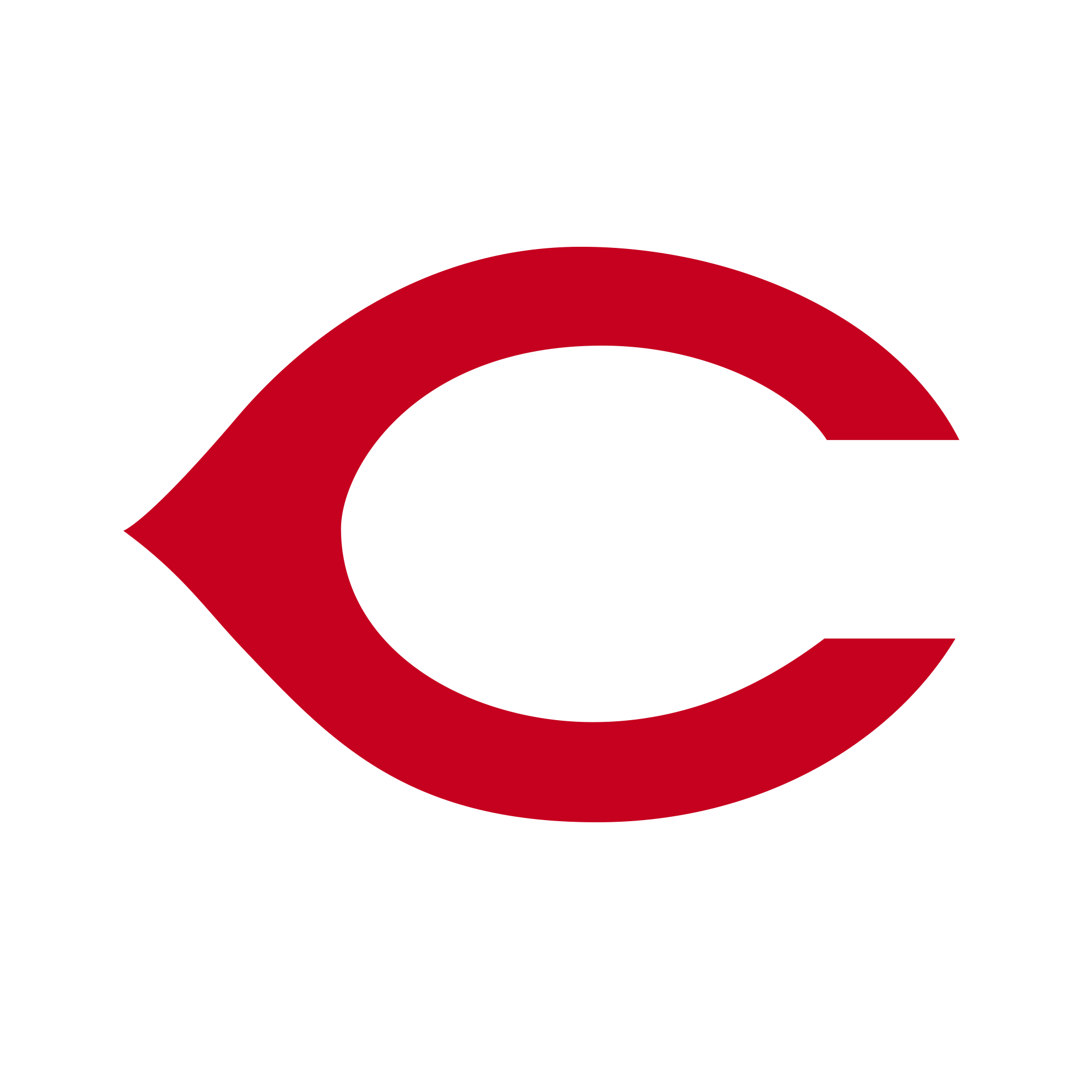 Cincinnati Reds
This Week: 28 | Last Week: - | Record: 68-94
Team Stats
RS

716

RA

854

Diff.

-138

OPS

.724

ERA

4.91
Canadian 1B Joey Votto is a rare bright spot in an otherwise uninspiring lineup, though they could run a bit if 2B Jose Peraza and LF Billy Hamilton get the green light. Their best starting pitching, Anthony DeSclafani, is hurt to start the year and while Brandon Finnegan has some upside, the rest of the rotation slots are major question marks.
Key Injuries: C Devin Mesoraco (hip), RHP Anthony DeSclafani (elbow).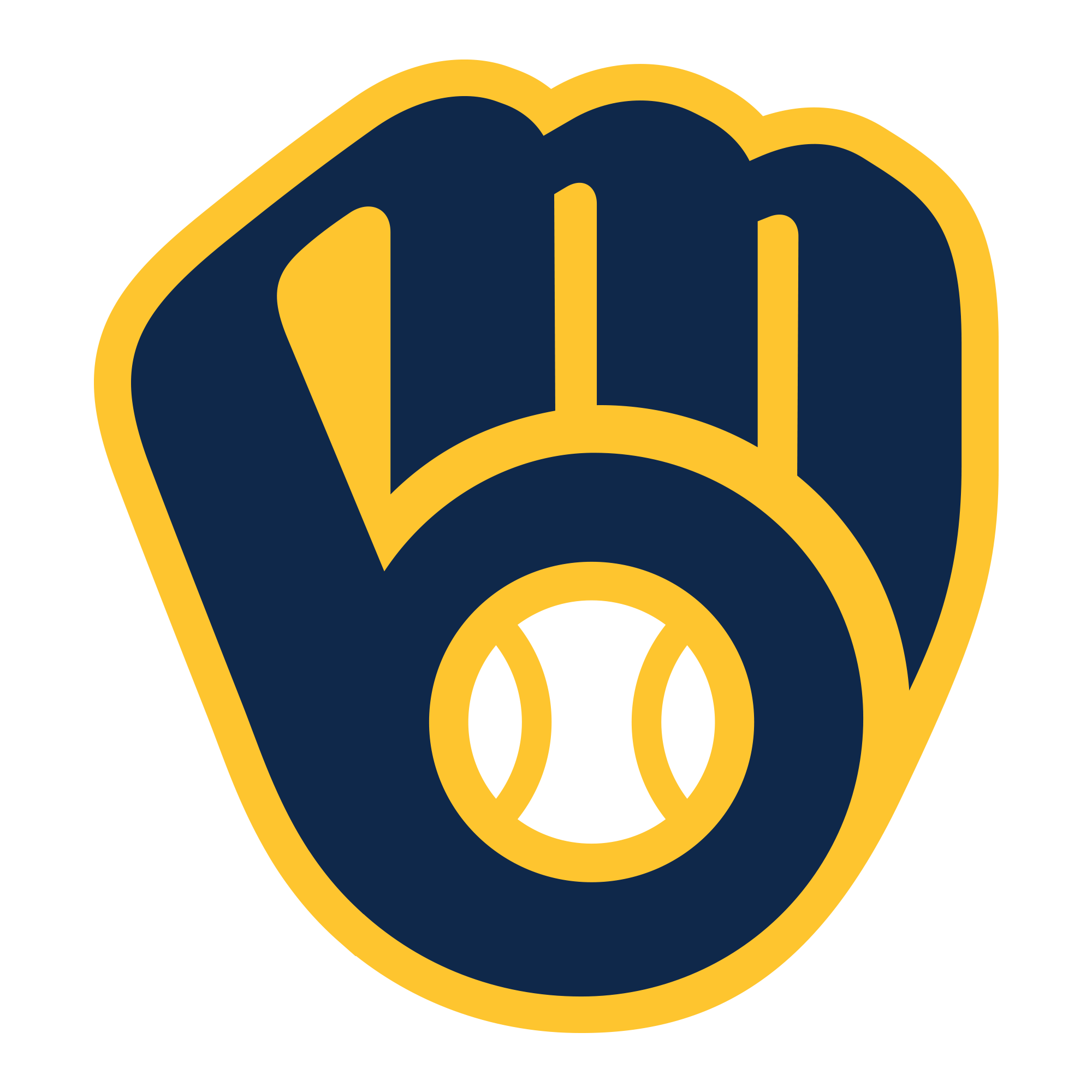 Milwaukee Brewers
This Week: 29 | Last Week: - | Record: 73-89
Team Stats
RS

671

RA

733

DIFF

-62

OPS

.729

ERA

4.08
The Brewers have a star in 2B Jonathan Villar and LF Ryan Braun remains very productive, and they will hope that 1B Eric Thames can translate his Korean-league dominance to major-league impact, but it's not a strong lineup and is paired with a questionable pitching staff, led by Zach Davies, Jimmy Nelson and Junior Guerra. Veterans Wily Peralta and Matt Garza offer rotation depth, but come with their own track records of inconsistency.
Key Injuries: None.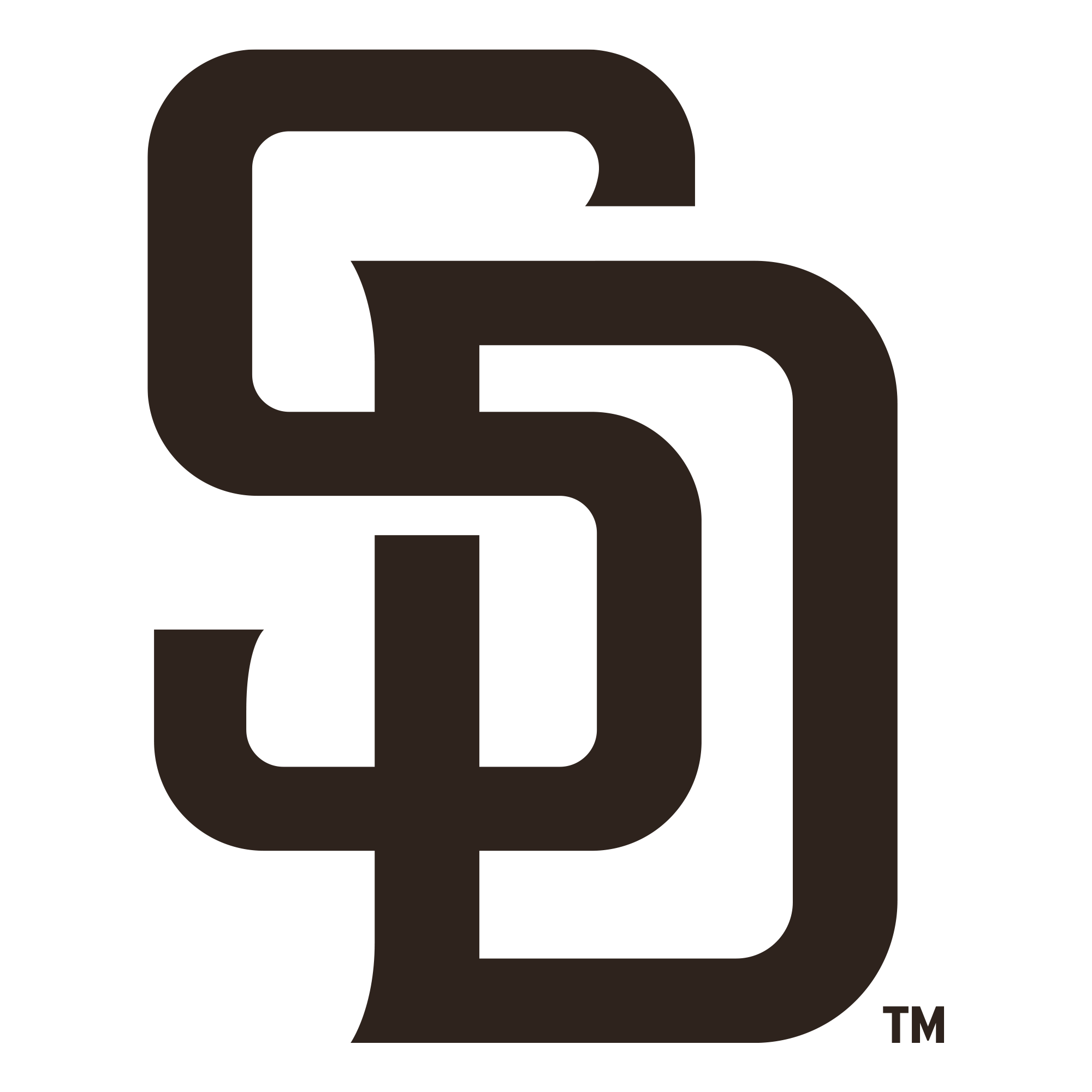 San Diego Padres
This Week: 30 | Last Week: - | Record: 68-94
Team Stats
RS

686

RA

770

Diff.

-84

OPS

.689

ERA

4.43
It looks like a long season coming in San Diego, where they need more support for the likes of 1B Wil Myers and 3B Yangervis Solarte, but the pitching staff is a problem area, with Clayton Richard, Jhoulys Chacin, Jered Weaver, Trevor Cahill and Jarred Cosart among those looking to salvage their careers as starters.
Key Injuries: LF Alex Dickerson (back), RHP Christian Friedrich (lat).,