Curling season heats up with Canada Cup from Estevan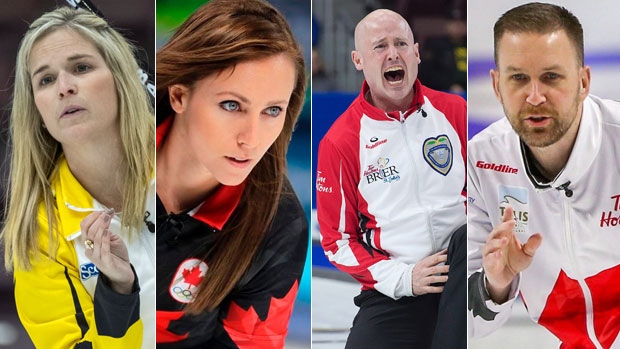 The Season of Champions is back as another four-year Olympic journey begins Wednesday with the Home Hardware Canada Cup from Affinity Place in Estevan, Sask.
Canada's top men's and women's rinks will converge in the small prairie city in southern Saskatchewan, situated just 16 kilometres north of the Canada-United States border, from Dec. 5-9, to compete for a $140,000 purse and a berth into the 2021 Olympic pre-trials.
The fields for this event will have an odd look to them because there will be seven teams on the men's side and eight on the women's. Casey Scheidegger, Kerri Einarson and Darcy Robertson finished in a virtual three-way tie for the final two spots in the qualification standings last year, meaning each squad received an invite to the Canada Cup.
The format is similar to the Roar of the Rings Olympics trials as each rink will play a round robin (six games for the men, seven for the women) with the top-ranked team booking a berth straight into Sunday's final. The second and third place teams from the round robin will go head-to-head in the semi-final on Saturday.
Another similarity between this event and the trials will be the squads that are competing. Fifteen of the skips you saw in the nation's capital last year will be in Estevan at the Canada Cup. However, many will be playing with different teams and some have relinquished their skip duties altogether following a summer of major shakeups that altered the curling landscape.
The Canada Cup is one of the most competitive events in curling with no easy matchups on the schedule, similar to what you might see at a Scotties Tournament of Hearts or Tim Hortons Brier. If you're not an elite level team, you won't get an invite. It's that simple.
Let's take a look at the teams competing in Estevan and what we can expect in the first event of the Season of Champions' calendar.
Men's Rinks
Team Kevin Koe (Glencoe Club, Calgary)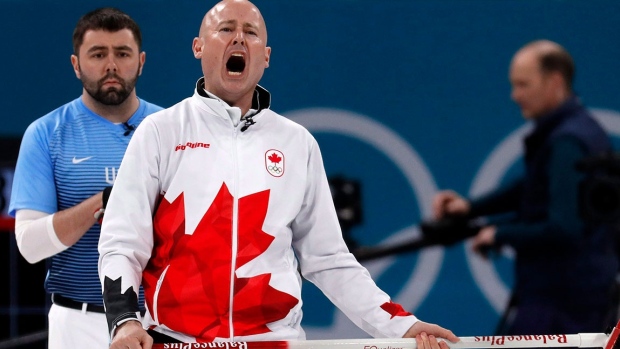 Skip: Kevin Koe Third: B.J. Neufeld Second: Colton Flasch Lead: Ben Hebert
World Ranking: 3 Season Record: 25-9 Highlights: Won Curling World Cup; finalist at Masters of Curling and Canad Inns Men's Classic
Rundown: Koe lost the middle part of his squad in third Marc Kennedy and second Brent Laing this off-season following their tough fourth-place finish at the Olympics last winter, but quickly found adequate replacements in Neufeld and Flasch. The new foursome has made the playoffs in every event they've played, highlighted by capturing the first leg of the inaugural Curling World Cup from Suzhou, China. Koe won the 2015 Canada Cup in Grande Prairie.
Team Brad Gushue (Bally Haly Golf and Curling Club, St. John's)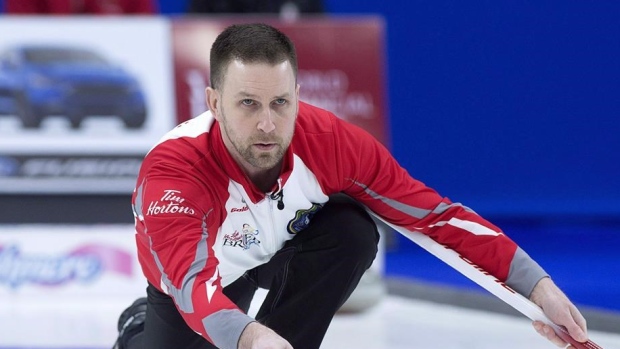 Skip: Brad Gushue Third: Mark Nichols Second: Brett Gallant Lead: Geoff Walker
World Ranking: 2 Season Record: 24-7 Highlights: Won Elite 10; finalist at China Open and Stu Sells Halifax
Rundown: Gushue and his team are playing their fifth consecutive season together in 2018-19 and will look to become the first rink to win three consecutive Canadian championships since Alberta's Randy Ferbey accomplished the feat from 2001 to 2003. Mark Nichols skipped this squad at the last Canada Cup in 2016 when Gushue was out with an injury and made it all the way to the final before losing to Team Reid Carruthers. The Canada Cup, an event Gushue has never won, will be a solid early test to see if the East Coasters can keep on rolling after so much success the past few seasons.
Team Brad Jacobs (Community First Curling Centre, Sault Ste. Marie)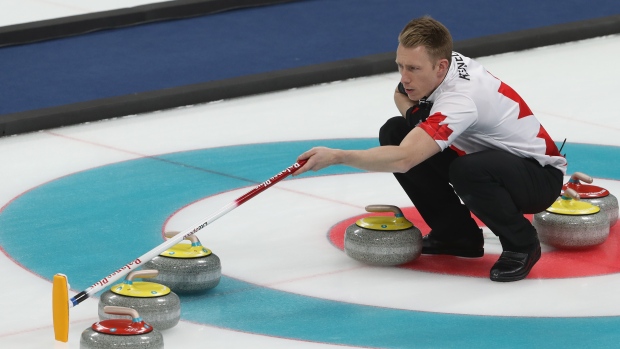 Skip: Brad Jacobs Third: Marc Kennedy Second: E.J. Harnden Lead: Ryan Harnden
World Ranking: 7 Season Record: 20-10 Highlights: Won Tour Challenge
Rundown: Team Jacobs will have a new look at the Canada Cup as Marc Kennedy will fill in for regular vice Ryan Fry who is taking a leave from the squad after an incident at the Red Deer Curling Classic last month involving excessive drinking. Kennedy, 36, stepped away to take a break from curling this season but sees himself back on the pebbled ice quicker than probably most expected. They'll look to win their first Canada Cup in Estevan and are coming in somewhat hot after winning the Grand Slam's Tour Challenge in Thunder Bay in early November.
Team John Epping (Leaside Curling Club, Toronto)
Skip: John Epping Third: Mathew Camm Second: Brent Laing Lead: Craig Savill
World Ranking: 5 Season Record: 31-15 Highlights: Won Shorty Jenkins Classic and Masters of Curling
Rundown: After making the playoff round in his first career Brier appearance last year, Epping added one of the best front end duos in the history of the sport in Laing and Savill over the off-season. The move has already made major dividends with two event victories, including one on the Grand Slam circuit. Team Epping is the real deal and will have a good of a chance as any to claim the Canada Cup.
Team Brendan Bottcher (Saville Community Sports Centre, Edmonton)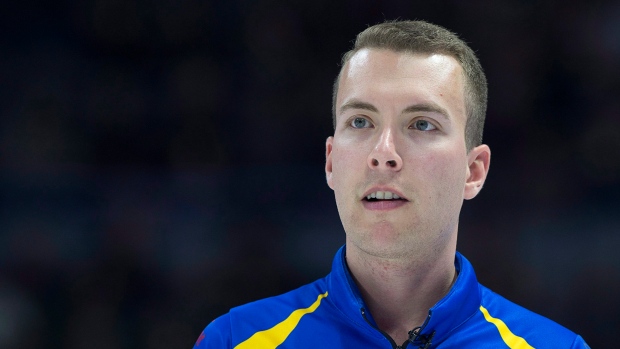 Skip: Brendan Bottcher Third: Darren Moulding Second: Brad Thiessen Lead: Karrick Martin
World Ranking: 6 Season Record: 29-7 Highlights: Won Canad Inn Men's Classic; finalist at Tour Challenge and Red Deer Curling Classic
Rundown: Team Bottcher might be the most promising up-and-coming squad in the game today following their Brier final appearance in Regina last season. They haven't slowed down after winning the Canad Inn Men's Classic in mid-October with a perfect 6-0, capping it off with a victory over Team Koe in the final. They also appeared in the Tour Challenge final where they lost to Team Jacobs. This will be Bottcher's first appearance at the Canada Cup.
Team Reid Carruthers (West St Paul Curling Club, Winnipeg)
Skip: Reid Carruthers Third: Mike McEwen Second: Derek Samagalski Lead: Colin Hodgson
World Ranking: 9 Season Record: 23-14 Highlights: Won StuSells Ontario Tankard; finalist Elite 10
Rundown: The new-look Team Reid Carruthers are shaking things up going into the Canada Cup. So far this season, Caruthers has been calling the games with former skip Mike McEwen tossing last rocks. They fell to Gushue in the Elite 10 final in September, but would go on to win an event in Toronto a few weeks later. However, Team Carruthers would then miss the playoffs at three straight events, including a 1-3 performance at the most recent Grand Slam event in Thunder Bay. Carruthers won the last Canada Cup in 2016 and McEwen was a finalist the year before when he was skipping his own team. It will be interesting to see if the shakeup gets this squad back on track in Estevan.
Team Matt Dunstone (Regina, Saskatchewan)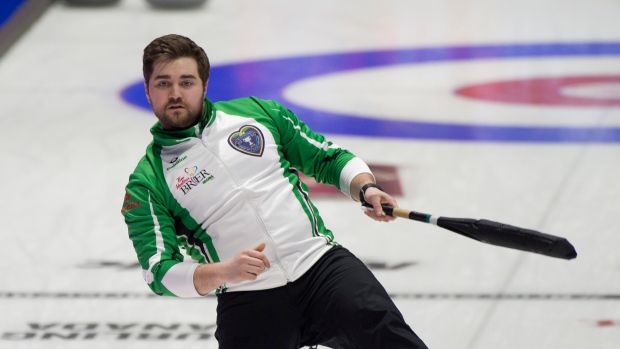 Skip: Matt Dunstone Third: Braeden Moskowy Second: Catlin Schneider Lead: Dustin Kidby
World Ranking: 13 Season Record: 36-12 Highlights: Won Prestige Hotels and Resorts Curling Classic and DEKALB Superspiel
Rundown: Dunstone's rink was the last men's team to qualify for the Canada Cup thanks to a victory over Saskatchewan rival Team Kirk Muyres in the final of the DEKALB Superspiel. Dunstone, a two-time Canadian junior champ, is skipping a new team this season and the foursome is already having success, winning two events and making three finals. The prairie province may have their best chance at winning their first Brier since 1980 with Dunstone leading the charge. The Canada Cup should be a good early test.
Women's Rinks
Team Jennifer Jones (St. Vital Curling Club, Winnipeg)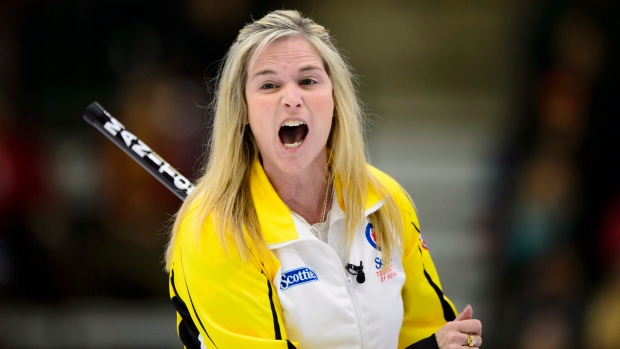 Skip: Jennifer Jones Third: Kaitlyn Lawes Second: Jocelyn Peterman Lead: Dawn McEwen
World Ranking: 3 Season Record: 26-14 Highlights: Finalist at Curlers Corner Autumn Gold Curling Classic, third place at China Open
Rundown: Jones won her sixth Tournament of Hearts and second world championship last season and will look to capture the fourth Canada Cup title of her Hall of Fame career in Estevan. Team Jones has yet to win an event this season and has not gotten past the semi-final stage at three Grand Slam events. This will be the first Season of Champions event with Peterman throwing second stones as a replacement for the legendary Jill Officer.
Team Rachel Homan (Ottawa Curling Club, Ottawa)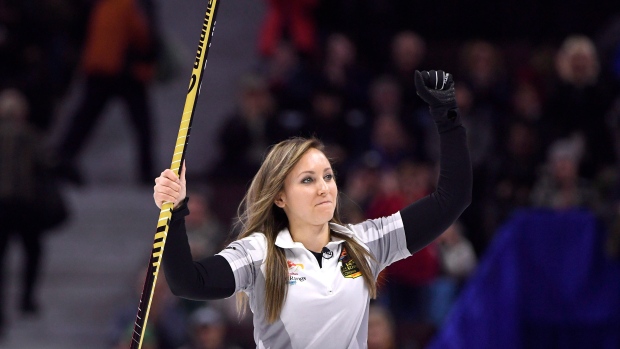 Skip: Rachel Homan Third: Emma Miskew Second: Joanne Courtney Lead: Lisa Weagle
World Ranking: 2 Season Record: 27-8 Highlights: Won Curling World Cup and Tour Challenge, finalist at Masters of Curling
Rundown: It's back to the drawing board for Homan's crew after a disappointing performance at the Olympics in Pyeongchang, South Korea, last winter. They kicked off the season right by taking the first leg of the Curling World Cup in China, beating the Olympic gold medalists from Sweden in Team Anna Hasselborg in the final. Hasselborg got her revenge a month later, edging Homan in the final of the Masters of Curling on the Grand Slam circuit. The Ottawa crew struck back quickly and were victorious at the next Slam in Thunder Bay. Team Homan won the 2015 Canada Cup in Grande Prairie.
Team Chelsea Carey (Glencoe Club, Calgary)
Skip: Chelsea Carey Third: Sarah Wilkes Second: Dana Ferguson Lead: Rachelle Brown
World Ranking: 8 Season Record: 21-16 Highlights: Won Canad Inns Women's Classic
Rundown: After being a single win away from representing Canada at the Olympics last season, Carey is playing with an entirely new foursome in 2018-19. Early returns have been promising, namely a victory over the red-hot Team Kerri Einarson in the Canad Inns Women's Classic. However, they have a combined 6-9 record at the Grand Slam events. Carey has never placed first at the Canada Cup.
Team Kerri Einarson (East St. Paul Curling Club, Winnipeg)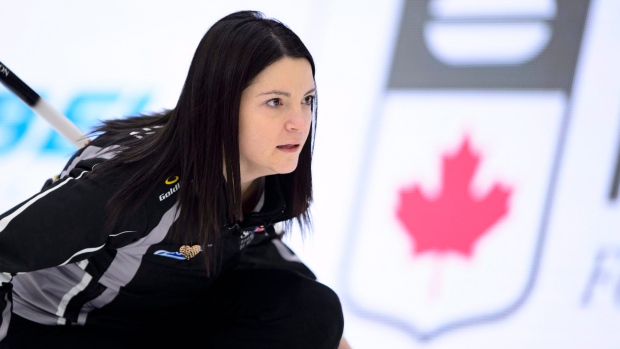 Skip: Kerri Einarson Third: Val Sweeting Second: Shannon Birchard Lead: Briane Meilleur
World Ranking: 4 Season Record: 42-12 Highlights: Won the Stu Sells Oakville Tankard, Morris Sun Spiel, Mother Club Fall Curling Classic and Curlers Corner Autumn Gold Curling Classic
Rundown: Einarson and her brand new foursome filled with former skips has been the story of the season so far. The Winnipeg crew has won four events and is playing at a clip of .777. The idea of there being "too many cooks in the kitchen" is long gone as they seem primed to represent the prairie province at the Scotties later this year in beautiful Sydney, Nova Scotia. Einarson lost in the semis to Homan at the 2016 Canada Cup as a skip of anther rink.
Team Casey Scheidegger (Lethbridge Curling Club, Lethbridge)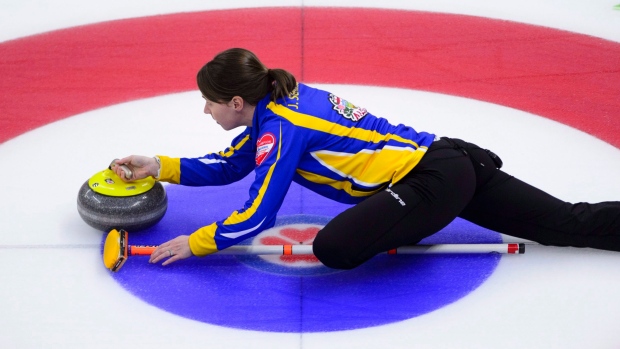 Skip: Casey Scheidegger Third: Cary-Anne McTaggart Second: Jessie Haughian Lead: Kristie Moore
World Ranking: 11 Season Record: 17-13 Highlights: Won HDF Insurance Shoot-Out
Rundown: One of the few teams to bring back their entire squad for the 2018-19 season was Team Scheidegger. Following a 3-5 record at the Olympic trials last year, Scheidegger came out flying at her first national championship in Penticton, posting a 7-1 record over her first eight contests before dropping three straight and missing the playoffs. The Canada Cup will be a good early season test for this West Coast rink.
Team Laura Walker (Saville Community Sports Centre, Edmonton)
Skip: Laura Walker Third: Cathy Overton-Clapham Second: Lori Olson-Johns Lead: Laine Peters
World Ranking: 7 Season Record: 14-15 Highlights: Quarters at Elite 10, Tour Challenge
Rundown: Walker and company are hovering right around the .500 mark in their first season together with no appearances past the quarter-final stage. The 27-year-old Walker, a 2010 Canadian junior champ, joined forces with three curling veterans this summer and were one of the most intriguing teams heading into the season. They have yet to find their chemistry, but this rink still has the potential to do something special.
Team Darcy Robertson (Assiniboine Memorial Curling Club, Winnipeg)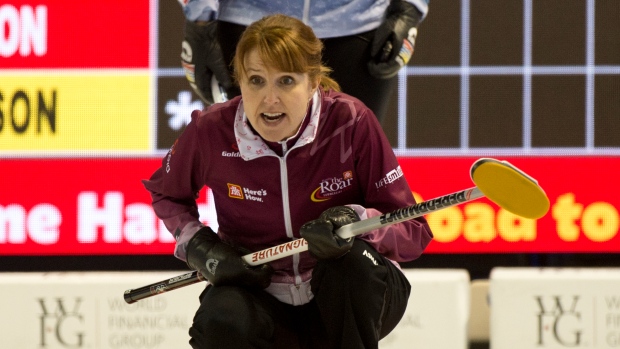 Skip: Darcy Robertson Third: Karen Klein Second: Vanessa Foster Lead: Theresa Cannon
World Ranking: 9 Season Record: 24-18 Highlights: Won the Icebreaker at the Granite, Colonial Square Ladies Classic
Rundown: Team Robertson has captured two wins on the World Curling Tour this season, have appeared in two Grand Slam quarters and will look to surprise at the Canada Cup. This is their fourth straight season together as 53-year-old Robertson pursues her first Scotties appearance since 2009. They fell in the Manitoba final last year to Team Jones.
Team Allison Flaxey (Winnipeg, Manitoba)
Skip: Allison Flaxey Third: Kate Cameron Second: Taylor McDonald Lead: Raunora Westcott
World Ranking: 17 Season Record: 24-19 Highlights: Won DEKALB Superspiel, finalist at Mother Club Fall Curling Classic
Rundown: Team Flaxey qualified for the Canada Cup after winning the DEKALB Superspiel in November. The 33-year-old Flaxey went 1-7 at the Olympic trials last December as a skip for an Ontario-based rink. She'll face many of the same names in Estevan, so it will be interesting to see if the Winnipeg native has more success with her new-look squad.