Daly: 'Legal hurdles' in way of Voynov return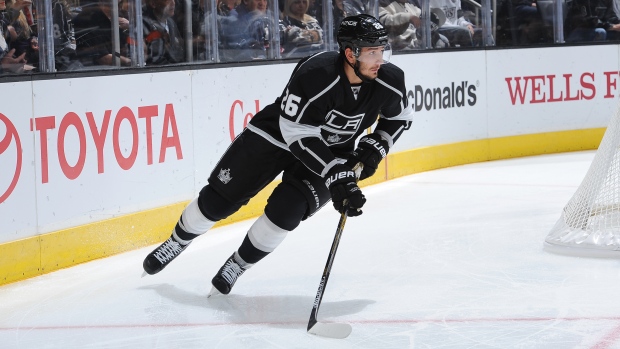 If former Los Angeles Kings defenceman Slava Voynov intends to resume his NHL career, roadblocks remain in the way.
NHL deputy commissioner Bill Daly told ESPN's Greg Wyshynski that Voynov has at least put out feelers about a potential return to North America, but adds that the matter of his criminal convinction must be settled before the league is ready to discuss reinstatement.
"I know his party is interested in understanding the parameters under which he'd be allowed to rejoin the league," Daly said on Monday. "There are a couple of legal hurdles that I understand still have to be passed.
"Until he gets past those, I don't think we're ready to comment on it."
An NHLPA spokesperson confirmed to Wyshynski on Tuesday that Voynov, "does in fact have some legal procedures in California that he needs to work out" following his "voluntary deportation."
Voynov, 28, had his contract terminated by the Kings in the fall of 2014 when he pleaded no contest to a misdemeanour charge of corporal injury to his spouse stemming from an arrest on domestic violence charges after an incident with his wife. Following two months in prison, Voynov returned to his native Russia voluntarily rather than face a potential deportation hearing with United States Immigration.
Since his return to Russia, Voynov has spent the last three seasons with Kontinental Hockey League club SKA St. Petersburg and represented the Olympic Athletes from Russia at February's Pyeongchang Olympics, winning a gold medal.
He appeared in 190 games over four seasons with the Kings, scoring 18 goals and adding 63 assists. Voynov was a member of the Kings' Stanley Cup-winning teams in 2012 and 2014.