Doan, NHL discussing hockey ops role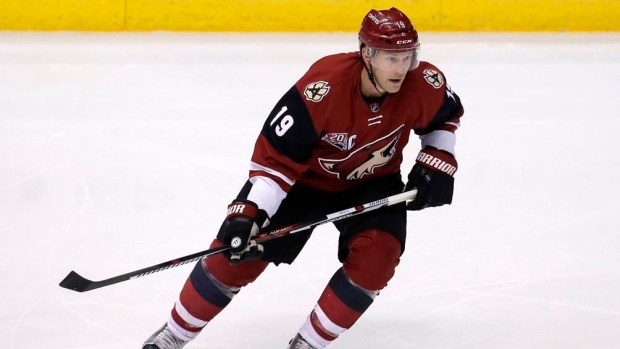 Shane Doan could be headed for a role in the NHL's front office.
TSN Hockey Insider Pierre LeBrun reported Thursday Doan has been in contact with the league regarding a position in the hockey operations department.
Doan retired after 21 NHL seasons in July when he failed to land a contract in free agency. He spent his entire career with the Arizona Coyotes franchise.
LeBrun reports Doan's role, if negotiations go well, would fall under Colin Campbell, the NHL's director of hockey operations.
Upon his retirement, it was widely speculated Doan, who captained Canada at three world hockey championships, would play for Team Canada at the 2018 Olympic Games.
However, while speaking to TSN Radio 1050 earlier this month, Doan appeared to be leaning against continuing his hockey career on the international stage.
"(Team Canada general manager Sean) Burke and I have talked and that'd be a pretty tough decision to do that," Doan said. "I did it in 2004 during the lockout and then I played in the world championships in Vienna and we had an unbelievable team, made it to the final... And I was awful, like awful. I embarrassed myself a little bit and I didn't play that whole year and just played in that and we had a one month training camp and if you don't play it's hard to then play against guys that have been playing. I don't care who it is, where it's at, it's hard.
"That's a big commitment for my family if I was to have to go and play somewhere now. Burkie and I will talk probably again, but that's a pretty tough decision."
LeBrun said Doan could join the NHL offices in the coming weeks.