Draft mystery and intrigue starts after Eichel
One, two, buckle my shoe. The first two picks in the 2015 NHL draft are just that easy, just that quick, just like the children's rhyme - and TSN Hockey Insider Bob McKenzie - suggests.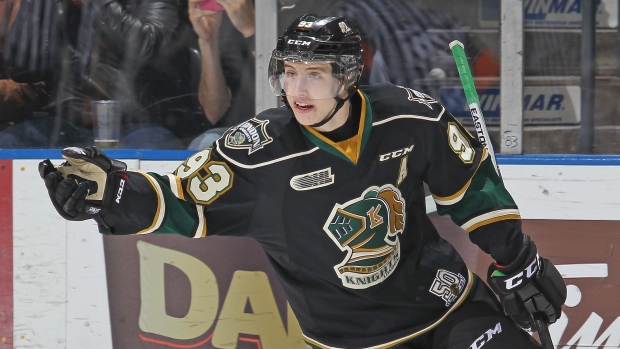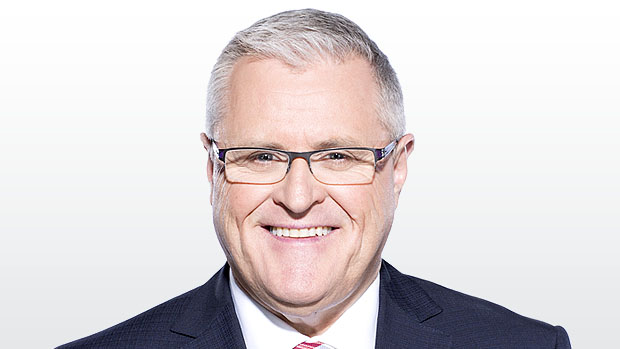 One, two, buckle my shoe.
The first two picks in the 2015 NHL draft are just that easy, just that quick, just like the children's rhyme suggests.
Connor McDavid at No. 1, Jack Eichel at No. 2.
No mystery. No intrigue.
TSN surveyed 10 NHL scouts and all 10, predictably, came back with the Erie Otter and Boston University centres one-two.
It does, however, get interesting beyond that in TSN's Top 75 Final Rankings for the 2015 NHL Draft, which is June 26-27 in Sunrise, Fla.
Boston College defenceman Noah Hanifin was the clear consensus at No. 3 -- seven of the 10 scouts surveyed had him there -- but there was enough support for several other prospects to suggest there's likely to be some unpredictably beyond the certainty of McDavid-Eichel.
Three prospects got a single vote each at No. 3 -- London Knight winger Mitch Marner, who is No. 4 on TSN's final list; Erie Otter centre Dylan Strome, who slots in at No. 5; and, Brandon Wheat King defenceman Ivan Provorov, who is No. 8. So, we know there is at least one NHL team that has Provorov as the top-ranked defenceman in this draft, ahead of consensus choice Hanifin.
For the three scouts that didn't have Hanifin at No. 3, one had him at No. 4, one at No. 5 and one at No. 7. The difference between No. 4 ranked Marner and No. 5 ranked Strome was paper thin.
There's no guarantee it will play out this way on draft day -- TSN's rankings do not take into account individual team preferences as much as they are a consensus reflection of how the NHL scouting fraternity views the prospects -- but the top five on TSN's list are clear cut.
Beyond No. 5, there is considerable debate in which order the rest of the Top 10 should play out, but based on the TSN survey, it's should actually be referenced as a Top 11. There wasn't a lot separating Nos. 6 through 11.
University of Michigan freshman defenceman Zach Werenski drew the short straw to fall out of the top 10 to No. 11 but truth is it was by the slimmest of margins. The rest of the top 10 is as follows:
Sarnia Sting centre Pavel Zacha at No. 6; Kingston Frontenac winger Lawson Crouse at No. 7; Brandon defenceman Provorov at No. 8; Seattle Thunderbird centre Matthew Barzal at No. 9 and Finnish winger Mikko Rantanen at No. 10.
The top 10, or 11, of this draft is rife with great storylines, amongst them:
- Is Hanifin the top defenceman in the draft or could Provorov or Werenski challenge him?
- The dynamic creativity of the smaller Marner or the size and productivity of Strome? And how far off is the heady Barzal from challenging those two?
- If size is what you're after. who's a better bet between Zacha, Crouse and Rantanen? Zacha battled injuries this season but is a rare blend of physical prowess and offensive potential. Crouse plays a pro-style game that scouts rave about but does he generate enough offence to be taken this high in the draft? What is the offensive ceiling for the big Finn Rantanen?
Scouts didn't discount the possibility of an outlier beyond the top 11 cracking the Top 10 on draft day. The best bets in that regard are Swiss winger Timo Meier of the Halifax Mooseheads at No. 12 and American forward Kyle Connor of Youngstown in the USHL at No. 13. But make no mistake, TSN's survey clearly suggests there is a Top 11 in this draft.
Some other observations and story lines from this year's TSN draft rankings:
- What about goalies? What about the Russian Factor?
As fate would have it, we can talk about both at the same time.
Russian goaltender Ilya Samsonov is ranked No. 19. He is the clear choice as the No. 1 netminding prospect in the draft -- Barrie Colt Mackenzie Blackwood was the only real challenger to his No. 1 status -- and most of the scouts surveyed by TSN believed Samsonov is worthy of being a first-round pick.
Whether anyone steps up remains to be seen. There's some issue as to how long it will be before Samsonov will come to North America -- it could be at least a couple of years, according to the scouts -- but based on talent and projections, the Russian is viewed by many a foundation piece netminder.
Some scouts believe the so-called Russian Factor -- bypassing talented Russians because of fear they'll stay in the KHL or bolt the NHL if things don't go well immediately -- may be less prevalent this year. The economic uncertainty of some KHL franchises and the success this season of young Russians -- Vladimir Tarasenko in St. Louis, Evgeny Kuznetsov in Washington and Nikita Kucherov in Tampa -- may combine to make Russian first-round talent actually be chosen in the first round.
TSN has four Russians ranked in the top 21 -- Brandon blueliner Ivan Provorov at No. 8, winger Evgeny Svechnikov, who played in Cape Breton, at No. 18; netminder Samsonov at No. 19; winger Denis Gurianov, who played in Togliatti, at No. 21.
- As is usually the case, there's a much higher degree of volatility and subjectivity outside of the Top 20.
It would not be an overstatement to suggest that many of the prospects ranked from 31 to 45 are, more or less, interchangeable with those ranked 21 through 30. In fact, every prospect in the top 45 of TSN's list, and a few beyond that, got at least one vote as a top 30 prospect.
-- One of the most intriguing names in the draft is Swedish defenceman Oliver Kylington, who is ranked No. 24.
Kylington was a Top 10 pre-season pick and originally seen as a threat to challenge Hanifan and the other high-end defenceman for best blueliner. The Swede is one of this draft class's best skaters but he didn't put together his game this season like many thought he would. He hung on to be a first-round pick on TSN's list, but a considerable number of scouts had him well outside the top 30.
It will be interesting to monitor when he's taken.
Finally, a word about the methodology used to put together this list.
This is not to be confused with the many independent scouting services who provide subjective evaluations of prospects in order to determine who they believe will turn out to be the best NHL players in the years to come. This is a consensus ranking -- based entirely on individual rankings obtained in a survey of 10 scouts -- of where or when we can reasonably expect a player to be taken in this year's draft.
The order of selection, which team picks at which number, is not taken into account at all when putting together the rankings.