Dreger: 'Peripheral' interest in Phaneuf
If the Ottawa Senators decide to sell leading up the the Feb. 26 Trade Deadline, Dion Phaneuf could be a trade target for other teams with TSN Hockey Insider Darren Dreger reporting 'peripheral' interest in the veteran defenceman.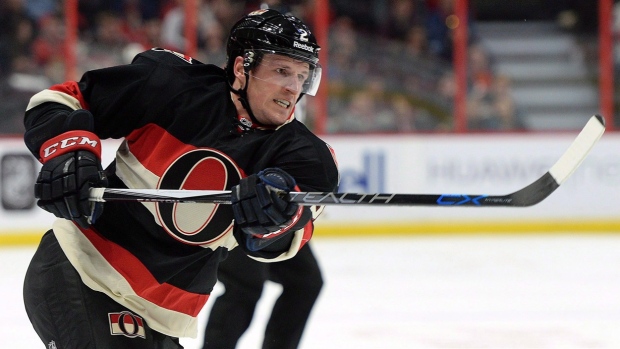 The Ottawa Senators are 12 points out of a wild card playoff spot with speculation general manager Pierre Dorian could look to sell as the Feb. 26 Trade Deadline draws closer.
One name not previously mentioned with potential trade targets on the Senators is defenceman Dion Phaneuf, but TSN Hockey Insider Darren Dreger said there has been some peripheral interest in the veteran, despite his big contract.
"There's definite interest in Phaneuf but it's the type of interest that's on the fringe," Dreger said. "It's one of those things where teams are always looking for experienced defencemen, they just don't like the contract."
The 32-year-old Phaneuf is in the fourth year of a seven-year, $49 million deal he signed ahead of the 2014-15 season while still with the Toronto Maple Leafs. Phaneuf still has three years at $7 million per season on his contract after this season.
"The sense I'm getting is that the interest is on the peripheral and (inquiring) general managers are saying, 'we're shopping, we're looking around the market, we may come back.' It's not impossible even though the fact that Phaneuf has a huge no-trade clause that blankets a good chunk of the league."
Phaneuf has a modified no-trade clause where he can submit a list of 12 teams to the Senators that he would accept trades to.
The ninth overall pick in the 2003 Draft has three goals and 10 assists in 40 games for the Senators this season, his third in Ottawa.