Dreger Report: Ducks closer to point of no return
In the latest edition of the Dreger Report, TSN Hockey Insider Darren Dreger takes a closer look at the struggles of the Anaheim Ducks and the development of William Nylander.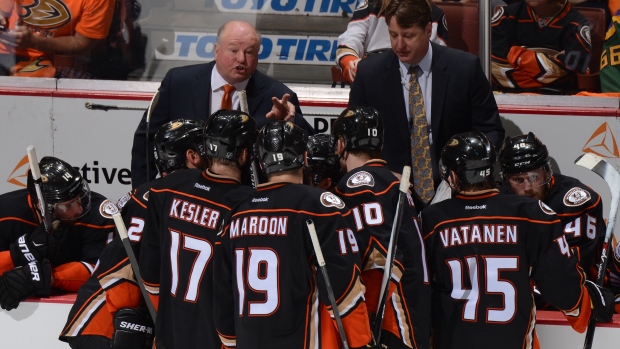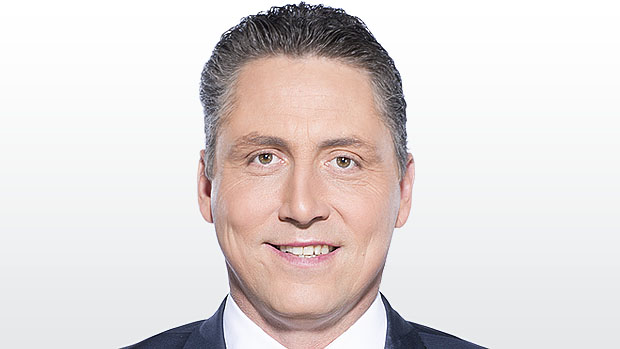 The Anaheim Ducks will have to win 52 of their remaining 72 regular-season games to come close to the 109 points and Pacific Division title won last season. With every loss, Anaheim, a team favoured by many to win the Stanley Cup, is inching closer to being a non-playoff team.
Unbelievable.
The urgency of the situation isn't lost on Ducks players, coaches or management and was driven home by Thursday's 2-1 loss to the Blues in St Louis. It was a loss amplified by Tarasenko's tying goal scored on a two-on-oh, followed by Colton Parayko's game winner on a shot from the point that sailed wide of the net before ricocheting off the end boards and into the Ducks net off goalie Frederik Andersen's skate.
The loss in St Louis comes two nights after a meltdown in Dallas, where the Stars scored four unanswered goals in a 4-3 win that left Anaheim demoralized.
Bruce Boudreau will require treatment in a local burn unit based on his media placement on a hot seat that has reached lava-like temperature. The question now is will Boudreau be behind the bench for the Ducks next home game on Sunday?
General manager Bob Murray may have more slack left in the rope, or may opt to make a trade to shake things up. However, a trade can't guarantee success and it makes little sense to trade Sami Vatanen or Hampus Lindholm, young defencemen teams are interested in, unless Anaheim is getting quality young assets back. It's too early for a transaction like that to materialize.
"I really don't like commenting on rumors, but I will say this: We were one game away from the Final just five months ago," he said on the team's official website on Friday afternoon. "So while this has been a terrible start, I'm not inclined to make rash changes. I'm going to be patient.
"That said, we are severely underperforming as a group. I can't recall a time where a vast majority of our players have underachieved simultaneously, and I fully expect a turnaround."
Bad luck, mistakes, an offence that has dried up with just 10 goals in 10 games and, subsequently, an eroding confidence are among the factors contributing to the Ducks' demise.
If Boudreau makes it through the weekend he will have to steer Anaheim to a lengthy winning streak to get back in the hunt and away from the crosshairs that target him as the NHL's next coaching casualty.
Going Green
The list of available, experienced NHL coaches is short. However, with the firing of Todd Richards in Columbus and the ongoing speculation swirling around the Ducks, inevitably there will be additional changes between now and next season.
Utica Comets head coach Travis Green's name continues to pop up as a candidate deemed NHL ready.
Green coached the Comets to the American Hockey League's Calder Cup final last year before falling to the Manchester Monarchs and another quality NHL coaching prospect, Mike Stothers.
Green played 970 games in the NHL, and was known for his work ethic and tenaciousness as an honest and skilled forward during his time with the Islanders, Ducks, Coyotes, Bruins and Maple Leafs (twice).
After finishing his playing career in 2008, Green joined the WHL's Portland Winterhawks as an assistant coach and assistant GM and worked under now Penguins head coach Mike Johnston for five seasons.
"I went to Portland for a reason. Like playing, I needed to learn the trade and I feel like I gathered 10 years of experience in the five years I was with Mike," Green told the Dreger Report.
Johnston tried to lure Green to Pittsburgh when he made the jump prior to last season, but Green declined, opting to stay with the Comets and hone his skills as a head coach in pro hockey.
"If asked two years ago, I would have said I wasn't ready, but I feel like I'm there now," Green added. "It's never been a sprint for me. I think I've gone about it the right way and I need to be sure."
His ability to connect with younger players is considered one of Green's strengths. He admits it can be challenging trying to get the best out of each player, but recognizes working with individual players is a key element to coaching in today's game, where younger players can have a prominent role. However, Green's approach to the game remains very similar to how he prepared as a player.
"I have a strong belief in how the game should be played," he said. "If you're not willing to put it on the line every shift, you're not going to win."
Green says there were inquiries this past off-season from NHL teams with interest in talking to him about assistant opportunities, but he feels the experience he's gaining as a head coach in the AHL is the better path.
NHL clubs are paying attention and Green's name is on the list along with the aforementioned Stothers and former NHL head coach Bruce Cassidy, currently residing on the bench of the Boston Bruins affiliate in Providence. Binghamton Senators coach, Luke Richardson also remains a top contender among the coaching up and comers.
Nylander to the rescue
It's all about development in the Toronto Maple Leafs organization these days and that's not going to change anytime soon. Without a true number one centre, the Leafs have hope prospect William Nylander will develop to a point where he vies for the job in the not too distant future.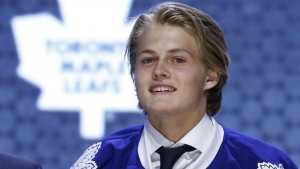 Nylander is playing centre this season for the Toronto Marlies and early scouting reports say he is doing very well, playing a lot of minutes in tough matchups and is committed to focusing on the "Datsyuk and Zetterberg" details required to be an effective two-way player.
Whether or not Nylander develops as a centre or ultimately finds an NHL home on the wing is up to him according to Leafs management. There's no doubt Mike Babcock is invested in all of the young talent ripening on the farm. Babcock says he speaks with Marlies coach Sheldon Keefe every day and says with the quality of players Toronto now has in the AHL, it's important to be patient.
A class act
This may be the one and only time I mention a mascot in the Dreger Report, however, Iceburgh and his Pittsburgh Penguins made a young lad very happy during Thursdays Sabres-Pens game. As the attached video shows, an elderly gentleman, vilified on Twitter for doing so, snatched a Dan Bylsma puck toss, intended for a boy standing behind the Buffalo bench, out of mid-air.
The video went viral, but as you would expect, the Penguins made it right a short time later.
Until next week, look forward to the next instalment of Insider Trading, Tuesday on Sportscentre and TSN.ca