Dreger Report: Hoffman proving his worth at NHL level
In this week's Dreger Report, TSN Hockey Insider Darren Dreger examines Senators winger Mike Hoffman's route to success in the NHL and provides updates on defenceman Marc Methot and next week's GM meeting in Toronto.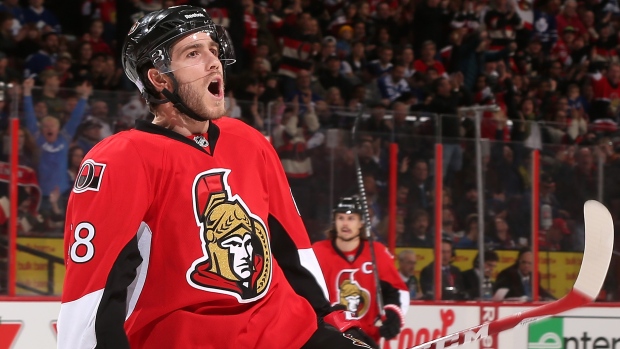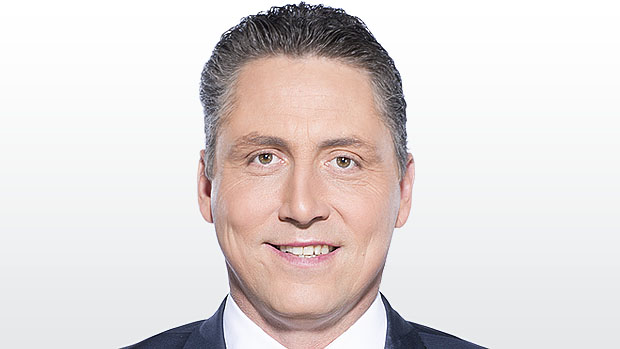 Growing up, every young Canadian hockey player dreams of one day playing in the National Hockey League and scoring a game-winner in overtime.
And just days away from his 25th birthday, Kitchener, Ontario's Mike Hoffman is living that dream.
And in Game 42 of his NHL career on Thursday night, Hoffman delivered the decisive blow 2:39 into OT in a 4-3 Ottawa Senators win over the Edmonton Oilers, ending the night in chilly Edmonton the way it started - with Hoffman's first of two in the game to spark the Sens to a much-needed victory.
It was the second two-goal game of the year for Hoffman, who according to Elias, is just one of two rookies in the NHL with a pair of multi-goal games (LA's Tanner Pearson - another Kitchener native - being the other).
Pearson and Hoffman share another piece of history - one that isn't that kind to their hometown OHL team the Kitchener Rangers. Their crystal ball must have been cloudy when deciding that neither Pearson, Hoffman, nor Winnipeg's Mark Scheifele (another Kitchener kid who slipped past many in the 2009 OHL Draft before being claimed by Saginaw in the seventh round, 134th overall) had good OHL upside.
Just a year earlier, the Barrie Colts took a chance on Pearson - a former Rangers stick boy - and selected him in the 14th round.
Hoffman wasn't drafted by an OHL team and was considered a Kitchener call-up during the 2006-2007 season before finally getting waived by the league. That freed him to jump to the QMJHL, where his game started to take shape.
He was guided with quality coaching from Gatineau's Benoit Groulx, Drummondville's Guy Boucher and Saint John's Gerard Gallant during his time in the Q, which included being named the league's most valuable player as a 20- year-old and finished his junior career as the Sea Dogs' top scorer in 2009-2010.
Gallant, now head coach of the Florida Panthers, tells The Dreger Report he isn't surprised by Hoffman's NHL success. "He could always shoot and score," he explained. "He just had to feel comfortable in the league and like most players, playing in the minors never hurts."
As they say, 'stuff' happens and the OHL's Rangers - like so many other major junior teams - are careful with local kids, recognizing sometimes it's best to pass them over rather than potentially burn relationships if things don't work out.
But it appears to be working out for all three players. With six goals in his last five NHL games, Hoffman is making the most of an opportunity and isn't worrying about days gone by.
He's described as 'strong' and 'wiry' with explosive speed, a high level of skill and a dangerous one-timer. And that's part of the reason he's getting a role on Ottawa's second power play unit.
Like all inexperienced players, Hoffman has flaws. The scouting report says he can get too cute at times, trying to make plays with his hands rather than his speed and there was a point not long ago when Sens brass had serious conversations over whether or not he had a long-term place in the organization. The one question that was repeatedly asked: "Can he do it at the NHL level?"
And 13 games into the season, Hoffman's seven goals, eight points and undeniable chemistry with Mark Stone and Curtis Lazar on Ottawa's 'Kid Line' may make it time to stop asking that question.
Methot On The Mend
Staying on the topic of the Senators, Ottawa defenceman Marc Methot appears to be getting closer to returning to play.
Methot, who has been plagued by back and hip problems, saw a specialist last week who confirmed his injury is soft-tissue based. That's Good news. Early next week, the Senators are hoping to have a better sense as to when the veteran blueliner will be healthy enough to return.
Meanwhile, there's been no progress made on his contract negotiations with the Senators - and virtually no discussions over the past three weeks - which continues to fuel trade speculation. The Anaheim Ducks, Detroit Red Wings, Florida Panthers and Edmonton Oilers are believed to be among the teams interested.
GM Meeting Next Week
NHL general managers will meet on Tuesday in Toronto, traditionally setting up the March meetings where the executives decide on rule changes or amendments.
While NHL executive vice-president and director of hockey operations Colin Campbell is closely guarding the meeting's agenda, the laundry list of items - and early season observations - will most certainly include a lengthy debate on overtime.
Based on the success of 3-on-3 in the American Hockey League and the growing number of believers outside of the NHL Commissioner's office, GMs are confident the league's current overtime format - as compared to the AHL experiment - will be a primary focus next week.
While the shootout is still considered a valued piece of entertainment, some of the league's decision makers say it's lost its novelty and think it's unfair to dismiss 3-on-3 until it's been tested at the NHL level.
While no decisions are expected to emerge from Tuesday's meeting, it will be interesting to get a read on how views have changed on 3-on-3 given the evidence supplied by the AHL.
Look for a complete breakdown on Tuesday during Insider Trading on SportsCentre and on TSN.ca.