Dreger Report: Inside the Kopitar contract negotiation
It wasn't easy, but Anze Kopitar and the Los Angeles Kings finally reached agreement on a contract extension on Saturday that, incredibly, took seven months to complete, writes TSN Hockey Insider Darren Dreger.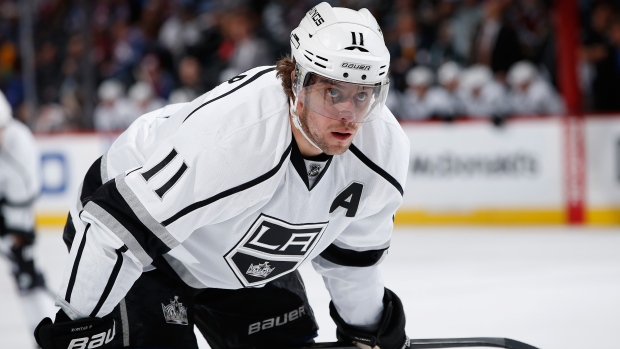 It wasn't easy, but Anze Kopitar and the Los Angeles Kings finally reached agreement on a contract extension on Saturday that, incredibly, took seven months to complete.
With two Stanley Cups and the distinction of being one of the top centres in the National Hockey League, Kopitar and his agent, Pat Brisson (CAA Sports), didn't waiver from their original ask: an annual average salary of $10 million per season, a no-move clause covering the first four years of the extension and a limited no-trade that provides partial protection in the second half of the contract.
Last Tuesday, the negotiations hit a snag and, because of a lack of progress, there was a real threat discussions were headed toward an impasse. Tuesday night the two sides reconvened, perhaps encouraged by Kings ownership not only to keep the negotiation alive, but also to push to get it done.
The structure of this mammoth contract has been the main issue for the past month, but sources say Kings general manager Dean Lombardi didn't want to pay Kopitar north of $9 million, didn't want to frontload the agreement and didn't want to have to include a no-move clause.
In the end, Kopitar got what he wanted, an annual average salary of $10 million, a heavily front-loaded contract that will pay him $14 million in year one and includes two $9-million signing bonuses, immediate no-move protection that carries through year four of the extension, and a limited no-trade clause that will blanket the last four years of the deal.
Lombardi's slow play throughout this negotiation was a somewhat dangerous approach. As impactful as Kopitar is, $10 million consumes a hefty chunk of cap space, especially with the expectation the salary cap will increase marginally, if at all.
In the end, the investment is made based on the Kings potential of winning future Stanley Cups, combined with Kopitar's contribution to L.A.'s first two.
MacArthur making strides in concussion recovery
There are no guarantees Ottawa Senators veteran forward Clarke MacArthur will be able to return to the lineup this season, but the mere fact he's returned to the ice and is skating again is very encouraging for those close to MacArthur.
The progress the 30 year old has made since officially suffering his second concussion in a nine- month stretch (February to October) has shifted the prognosis from the potential of his career being in question to people thinking he will be able to return. It's now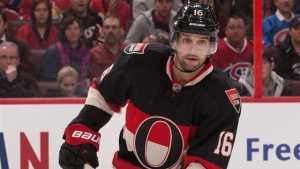 more of a question of when.
MacArthur received treatment at the University of Michigan, but rest and adhering to traditional protocol have been the main focus on his path to recovery and getting symptom free.
Sens general manager Bryan Murray remains cautiously optimistic. MacArthur's return in the second half of the season would feel like a significant addition to the Senators, who currently are in need of an offensive boost. However, Murray says Ottawa will be careful with MacArthur and first need to see how he responds when he is cleared for physical contact. The Senators could certainly use him.
The wait was worth it for Sullivan
The Pittsburgh Penguins will likely remain in a fight for a playoff spot right until the end of the regular season.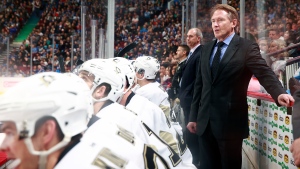 If not for the Pens' inconsistency this year, Mike Johnston wouldn't have been fired and Mike Sullivan would still be coaching in Wilkes-Barre. Sullivan returned to the bench this season entirely focused on being a head coach, even though sources say he was offered an assistant role in Buffalo with Dan Bylsma, and more recently was approached by his old friend John Tortorella about joining his staff in Columbus.
Sullivan turned down both and was happy to coach in the AHL, hoping one day another NHL head coaching opportunity would surface. He wasn't counting on the opportunity in Pittsburgh, or expecting it would happen so soon.