Dreger Report: More on Duchene trade rumours
In the latest edition of the Dreger Report, TSN Hockey Insider Darren Dreger takes a closer look at a possible shakeup in Colorado as the Avs appear ready to deal.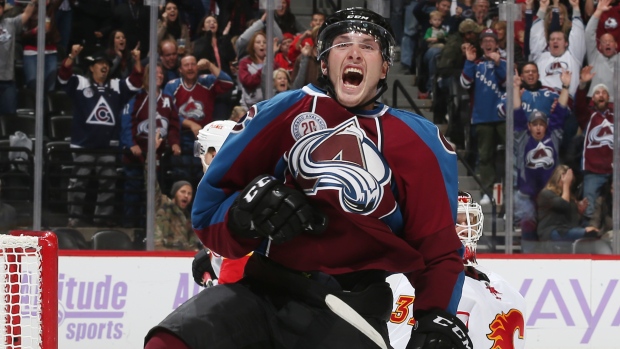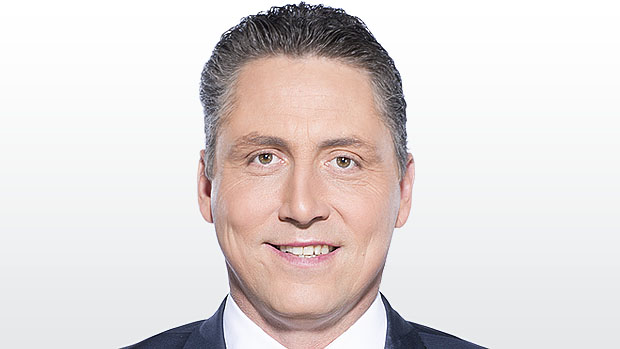 Thursday's Insider Trading segment created a buzz around the NHL with news the Colorado Avalanche is considering trading Matt Duchene.
Credit to long-time Avs beat writer Adrian Dater for putting us on this trail. As we reported, there has been conversation between Ottawa and Colorado, and some believe that as long as the Avalanche are willing to keep Duchene in trade conversations, the Sens - as well as other teams - will continue to listen and investigate the possibilities.
Duchene displayed his talent on Thursday night, scoring the game-winning goal in a 3-2 win over Boston.
It seems unlikely Avs general manager Joe Sakic will move Duchene. Sakic might be using Duchene's name as fodder in trade discussions that could lead to an entirely different move involving different players.
The reality is, Colorado is feeling the pain of past decisions to trade Ryan O'Reilly rather than sign him, and allowing Paul Stastny to get scooped by the St Louis Blues as a free agent. The Avs may have been able to manage without one of the two players, but not having either has taken a toll.
There doesn't appear to be a sense of desperation in Colorado, but there has been an ample amount of frustration which may have prompted Sakic to start making calls. Ottawa is equally frustrated from the top down, so the two teams potentially doing business makes a lot of sense.
Players have concerns about 3-on-3 all-star format
The NHLPA continues to collect input from its 30 player reps, gauging their interest in adopting a 3-on-3 tournament to replace the traditional all-star game in Nashville.
There is some concern among the players over the amount of skating that may be necessary. It may not sound physically overwhelming; however, as players have acknowledged in regular season 3-on-3, there is an increased workload.
As mentioned last week in the Dreger Report, the skills competition will remain a key element to the weekend, but the player draft setting up the showcase may be discarded. Some feel last year's party-like atmosphere is an invitation to disaster and there's also some push-back from top players who don't think it's appropriate for players to pick other players as has been done in the past.
The NHL and NHLPA are trying to change the culture of the event to encourage the league's stars to want to participate, rather than threaten discipline for those who don't have a legitimate injury or reason not to attend.
There are still a lot of moving parts and there will be more on this in the days ahead.
Coach confusion
The NHLPA and NHL have confirmed the addition of Jon Cooper, Peter DeBoer, Dave Tippett and Jay Woodcroft as assistants to head coach Todd McLellan on Team North America's coaching staff for the 2016 World Cup of Hockey.
Obviously, there is an abundance of quality coaching across the league, but it seems strange not to see Michel Therrien, Alain Vigneault or Lindy Ruff involved with any of the World Cup teams, given their NHL clubs division-leading positions in the standings.
The NHL and NHLPA provided input into the coach selection of Team North America and Team Europe, but were less involved in the appointment of the other team's coaching staffs.
Put this in the category of "something to keep an eye on"
Teams reach out to the Boston Bruins from time to time to check in on the availability of goaltender Malcolm Subban. With Tuukka Rask signed long-term and the addition of Zane McIntyre to the Bruins family in Providence, there is reason to believe a rebuilding team like Toronto or Arizona would have interest in Subban.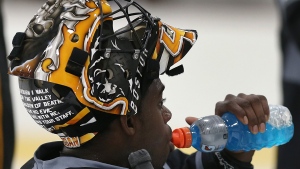 Neither Subban nor McIntyre, in his first year of pro hockey, is off to a stellar start. Both have a sub .900 save percentage while sharing the crease with Boston's AHL farm team in Providence. Still, many around the NHL see Subban as being close to ready in his goal to be an NHL starter.
Depth in goal is a luxury for Bruins' general manager Don Sweeney. He has the option to make a trade when the time or offer is right, or he can stay the course and see if either of his two young, developing goalies is capable of bumping Rask down the road.
Fighting down, but hitting holding steady
Hitting and fighting don't always go hand in hand. With fighting down in the NHL and trending towards extinction, some around the league feel like hitting is on the decline as well.
Not so says Kris King, the NHL's senior vice president of hockey operations in Toronto.
Mid-week, through 229 games this season, 10,795 hits had been registered, six fewer than the 10,801 recorded over the same number of games played in 2014.
For the latest on trade speculation and the NHL's top stories, check out Insider Trading, Tuesday on Sportscentre and TSN.ca