Ducks claim Aberg from Oilers, Lazar clears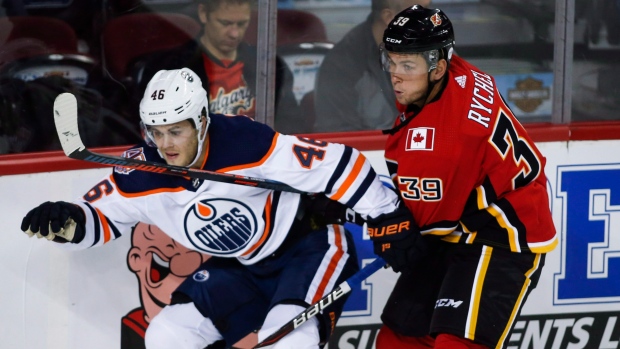 The Anaheim Ducks claimed forward Pontus Aberg on waivers from the Edmonton Oilers on Monday,
The Oilers acquired Aberg from the Nashville Predators for Mark Letestu at the trade deadline last season and he appeared in 16 games after the deal, scoring twice while adding six assists.
He also played in 37 games for the Predators prior to the trade and posted two goals and six assists. Aberg will provide Anaheim with depth while they work to replace Corey Perry, who will miss the first five months of the season.
Aberg was the only player claimed on waivers Monday as all players cleared, including Calgary Flames winger Curtis Lazar. The former first-round pick of the Ottawa Senators was waived Sunday along with Brett Kulak and Antony Peluso of the Flames.
Lazar, 23, had two goals and 12 points in 65 games with the Flames last season.
The full list of players who cleared waivers Monday is below:
KULAK, BRETT CGY
LAZAR, CURTIS CGY
PELUSO, ANTHONY CGY
MCILRATH, DYLAN DET
PUEMPEL, MATT DET
WITKOWSKI, LUKE DET
MACDERMID, KURTIS L.A
AGOSTINO, KENNETH MTL
CHAPUT, MICHAEL MTL
MCKENNA, MIKE OTT
CRACKNELL, ADAM TOR
JOORIS, JOSH TOR
LOVERDE, VINCENT TOR
MUELLER, CHRIS TOR
SUBBAN, JORDAN TOR