Early struggles could prove valuable for Guerrero Jr.
The Blue Jays' phenom never really slumped in the minors, but a tough stretch early in his big-league career has given him the tools to get back on track more quickly the next time he scuffles, Steve Phillips writes.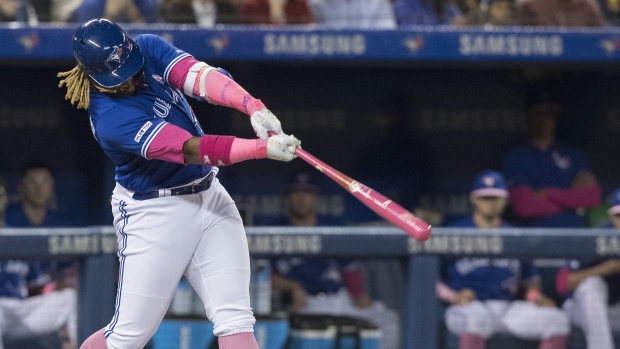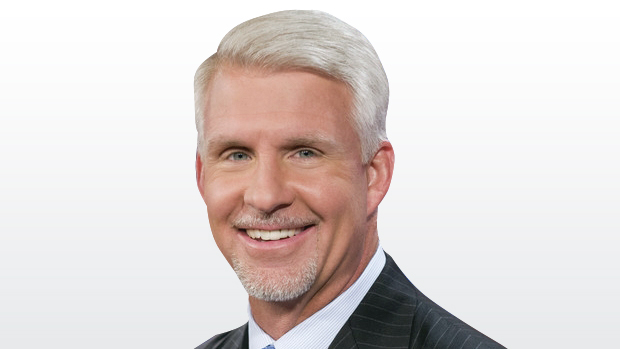 Vladimir Guerrero Jr. finally had the performance the baseball world was waiting for, hitting two home runs on Tuesday night against the San Francisco Giants.
It almost feels like his career started that night. He looked relaxed and confident. He has six hits in 21 at-bats since manager Charlie Montoyo gave Guerrero a day off and then slotted him in the second spot in the lineup. Changing up the energy and mindset may have helped him get going.
Plus, the new lineup position may have given Guerrero a fresh perspective, making him feel like his performance was about to change. Pitchers attack hitters differently depending upon where they are in the lineup and the circumstances in the game.
The early struggles could prove to be very valuable to Guerrero in the long run. I know that sounds odd, so let me explain.
When I was the minor league director for the New York Mets, prior to becoming the general manager, I learned that it's important for players to fail. They need to struggle because it allows them to learn what it takes to get out of slumps. They figure out what it takes – physically, mentally and emotionally – to deal with downtimes. Even the very best players are bound to go through struggles.
The Jays' 20-year-old star never really slumped in the minors. He never had those moments where the voice in his head questioned his ability. I'm sure he had some tough moments over the first 10 or 11 games of his big-league career. The next time he scuffles, and there will be a next time, he'll be able to fall back on this experience to help him get back on track more quickly.
Struggling Hernandez sent to Buffalo
The Jays sent Alen Hanson, Socrates Brito and Thomas Pannone to Triple-A Buffalo last week. On Thursday, the Jays sent outfielder Teoscar Hernandez down as well. He had been struggling miserably at the plate (.189/.262/.299).
All of these moves are a message to the players that there are no scholarships in professional baseball. It is a game where results matter. If you don't produce, the game doesn't wait for you. There is always someone waiting to take your job.
There could be more casualties soon. Catcher Danny Jansen is fighting to avoid going under offensively, hitting a paltry .163/.243/.207. Jansen has handled the pitching staff well, which is his priority, but he better at least hit his weight.
The difficulty is that the Jays don't have reasonable alternatives in the minors to replace Jansen. The key is that, at least so far, his hitting struggles haven't affected his defensive performance. If that were to happen, a demotion would be immediate.
Brandon Drury, Rowdy Tellez and Billy McKinney are probably safe right now, but they are a two-week slump away from trouble as well.
The fact many of these players are struggling doesn't mean that the rebuilding process is failing or that the trades that Ross Atkins and Mark Shapiro made have been busts. The scouting reports on many of the Blue Jays players in the majors now call for them to be role players or extra players on the roster. Other than Guerrero, they aren't rated as impact players.
But in a rebuilding process these are the types of players who get at-bats. The organization is hoping they can find a diamond in the rough who grows into being better than anticipated. Unfortunately, role players who play too much often end up getting overexposed.

Ohtani impresses in return from Tommy John surgery
Shohei Ohtani has amazingly picked up right where he left off.
In the eight games since his return from Tommy John surgery, he's hitting .294/.385/.382. The two-way star is just a one-way star at the moment, but the fact that he's playing like a star at all already is impressive.
Players returning from injury usually take some time to get back into form, especially when they don't have a full spring training. Ohtani didn't even go on a rehab assignment – he just faced live pitching in a series of simulated games.
I never would have considered letting a player prepare for his return from such a significant injury by only participating in simulated games. One of the challenges for players on return from a long layoff is adjusting to the speed of the game. Practice at-bats are different than live game-situation at-bats. Simulating isn't nearly the same as the real thing. It's further evidence that Ohtani is a freak of nature and one of the most extraordinary athletes to ever play the game of baseball.
In watching the Angels star and all of his abilities, I'm still most struck by his speed. He is, unexpectedly, among the fastest players in the game. He is tall, loose and lanky, yet he runs like a deer.
I have been of the opinion that he's a better pitcher than he is a hitter but the more I watch him hit, the more I believe he would be an all-star as a position player if he solely focused on that aspect of his game. I love watching him play.

Spitting Seeds
- We're living in an era of baseball unlike any we've ever seen. The number of young superstars in the game just continues to grow. We've seen outfielder Eloy Jimenez with the White Sox, pitcher Chris Paddack and shortstop Fernando Tatis Jr. of the Padres, first baseman Pete Alonso of the New York Mets, outfielder Victor Robles of the Nationals, second baseman Brandon Lowe of the Rays and, of course, Vladimir Guerrero Jr. Add the name Austin Riley to the list. The Atlanta Braves recently called up the young slugger from Triple-A where he had been destroying the baseball. He was hitting .299 while leading the International League in homers (15) and RBI (39). In fact, h homered in 13 of his last 18 games before his promotion, including four multi-homer games. Riley is a third baseman by trade, but had recently played a few games in left field. Third base is blocked right now by Josh Donaldson, who the Braves signed to a one-year deal to give Riley a bit more time to develop. Riley seems more than ready. He homered in his major-league debut on Wednesday and followed it with a three-hit performance on Thursday. The 6-foot-3, 220-pounder is the next in a long line of young studs in the Braves organization. Along with Ronald Acuna Jr., Ozzie Albies, Dansby Swanson and a host of power-armed pitchers, the future looks bright in Atlanta.
- I've seen players absolutely dominate other teams or crush it in an opponent's ballpark. When I was with the Mets, Chipper Jones destroyed us. He even named his son, Shea, after our stadium. If that didn't make him our daddy, I don't know what does. Brewers' outfielder Ryan Braun has that same relationship with the Philadelphia Phillies. In 75 career games against the Phillies he has a .385/.428/.709 slash line with 25 home runs and 73 RBI. At Citizen's Bank Park, Braun has hit a remarkable .417/.471/.795 with 14 homers and 45 RBI in 37 games. That is complete ownership and domination. Don't be surprised if Braun names his next child Bank Braun or CB Braun.
- Who says you can't teach an old dog new tricks? Rangers' outfielder Hunter Pence is 36 years old and coming off one of the worst seasons of his career. His .590 OPS las year was by far his worst. It looked like the four-time All Star and three-time World Series champion's career was over. But instead of hanging it up, he found a new hitting coach and went to work. Pence, who has always been more of a slasher with an unorthodox swing, changed his approach and remade his stroke with more of a launch angle. It has worked. He's hitting .292/.356/.629 with seven homers and 27 RBI in just 28 games. The most amazing part of the story is that after working with his new hitting coach in the off-season, he went to the Dominican Republic to play winter ball to lock in his new swing. It's the first time that I've ever heard of a 36-year-old veteran of 13 major-league seasons going to winter ball to work on something. He has made about $125 million in his career. Why didn't he just hang it up and go golfing? It's because Pence loves the game and the camaraderie of the clubhouse. He's a special player and person and a great example of perseverance.