Edler 'would love' to re-sign with Canucks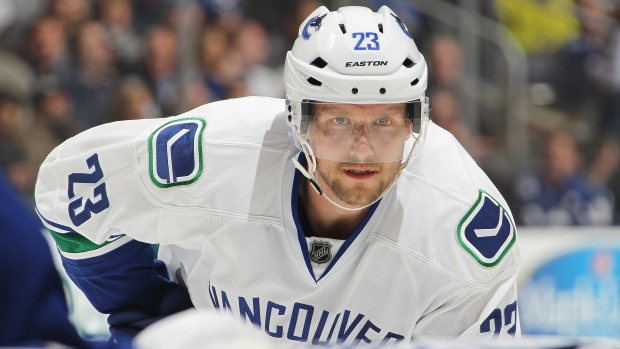 Alex Edler has spent his entire career with the Vancouver Canucks, dating back to when he was drafted by the team in 2004.
The 32-year-old defenceman is entering the final year of his current contract and is hoping this is not his final season in B.C. He noted, however, that the two sides have yet to open contract talks.
"If something can be worked out, I would love to stay here," Edler told The Athletic this week. "Even though we've had some tough years, this is kind of an exciting thing to go through. There's change and a lot of young guys are coming in. You see how they are developing.
"There's nothing now, but we'll see. We'll see what happens. All I can do is play good hockey."
In 70 games last season, Edler scored six goals and posted 34 points - his highest total since 2012. He averaged a team-high 24:17 of average ice time per game, which was more than three minutes more than any player on the team.
Edler's future with the Canucks, at least this season, remains in his hands as he owns a full no-trade clause. The Swede declined to say whether or not he'd be willing to waive it this season if asked to do so by the Canucks. Edler carries a $5 million cap hit, the highest among Canucks blueliners.
He was listed at No. 24 on TSN Trade Bait board prior to June's draft, but was replaced on the list by Chris Tanev in July. Tanev is signed through the 2019-20 season.
A veteran of 758 career NHL games, Edler has 84 goals and 334 points over his time with the Canucks. He's led the team in ice time in each of the past four seasons.