Eichel on 0-3-1 start: I'm sick of losing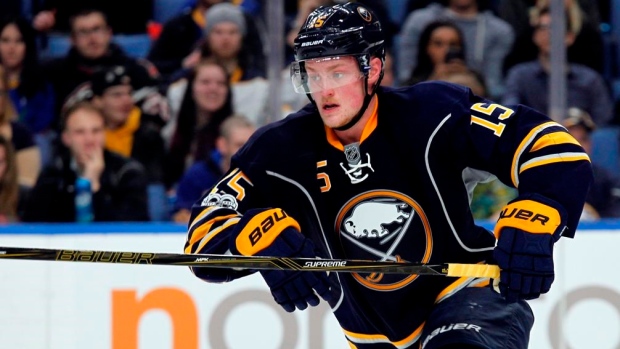 The Buffalo Sabres haven't posted a winning season since Jack Eichel joined the team in 2015.
The 20-year-old was vocal about his frustration with his team's play last season and isn't happy with the Sabres' 0-3-1 start to this season.
"We've got to just figure a way to be sick of losing," Eichel told the Buffalo News after Thursday's 3-2 loss to the San Jose Sharks. "I know I'm sick of losing. There's a lot of guys that are sick of losing. There's a difference between playing hard and playing hard and smart. We've got to execute our game all the way through the lineup, myself included."
The Sabres fired general manager Tim Murray and head coach Dan Bylsma during the off-season and Eichel expressed confidence the team would have better results under new bench boss Phil Housley and general manager Jason Botterill. So far, it's been more of the same for the Sabres, who have been outscored 18-10 in their first four games.
The Sabres also brought in defenceman Marco Scandella and former team captain Jason Pominville in a trade with the Minnesota Wild as part the off-season overhaul. Pominville's two goals were not enough to lift the team over the Sharks Thursday.
"It's a league of results, right?" Pominville said after the loss. "It's frustrating we're not getting the results that we want but I thought our effort was way better and we've got to take that with us. At the end of the day, we didn't get the two points and that's what we play for and what we want."
Despite the slow start, Eichel, who signed an eight-year, $80-million extension with the team nine days ago, believes things will turn around.
"We all need to relax," Eichel said. "We have a lot of good players on this team. It will come. It will come. It's frustrating it's not coming right now. We want to see results. We're working hard but sometimes working hard is not enough."
The Sabres continue their Western road trip against the Los Angeles Kings (2-0-1) Saturday night.