Encarnacion's agent denies Astros signing report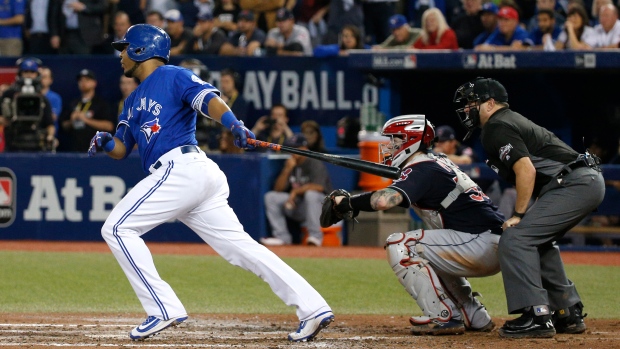 Edwin Encarnacion's agent denied reports of the slugger signing a five-year deal with the Houston Astros to TSN's Rick Westhead on Wednesday.
Antonio Puesán of ESPN Deportes reported earlier in the evening that the 33-year-old Dominican agreed to a five-year deal worth $115 million with the American League West club, however agent Paul Kinzer says the report is false.

Encarnacion's agent, Paul Kinzer, told Westhead earlier this week that three teams were waiting until the MLB and players union agreed to a new labour deal before making an offer to his client. The owners and players reportedly reached a five-year agreement on Wednesday evening.
Kinzer also said that Encarnacion was looking for a deal similar to the $27.5 million annual salary given to Yoenis Cespedes by the New York Mets.
Encarnacion batted .263 with 42 home runs and 127 runs batted in last season.