Ex-NFL HC Jones joins winless Ticats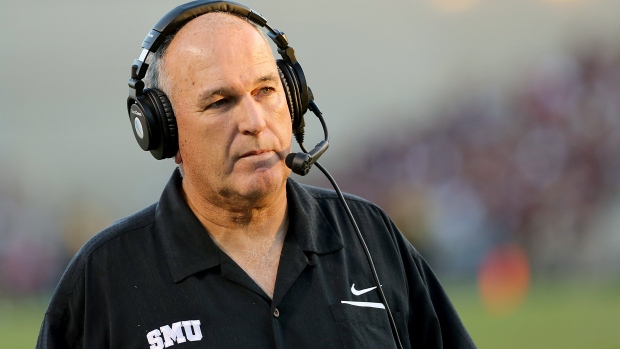 The Hamilton Tiger-Cats have brought in former Southern Methodist University and University of Hawaii coach June Jones as an assistant coach.
He also had a stint in the NFL, coaching the Atlanta Falcons from 1994 to 1996.
Jones is close to Tiger-Cats' defensive coordinator Jeff Reinebold, who has coached under Jones at Both SMU and Hawaii.
Jones was named Conference USA Coach of the Year in 2009 during his tenure at SMU.
This isn't the 64-year-old's first stint in the CFL. He was was co-offensive coordinator for the Ottawa Rough Riders in 1986.
Before agreeing to the assistant coaching job, Jones was in an athletic administrative job with the St. Louis School.
The 0-5 Tiger-Cats – the only winless team left in the league – are looking for a spark as they take on the undefeated Edmonton Eskimos Friday. The Ticats are coming off a 60-1 thumping at the hands of the Calgary Stampeders in Week 6.