Fan favourite Dressler signs four-year extension with Roughriders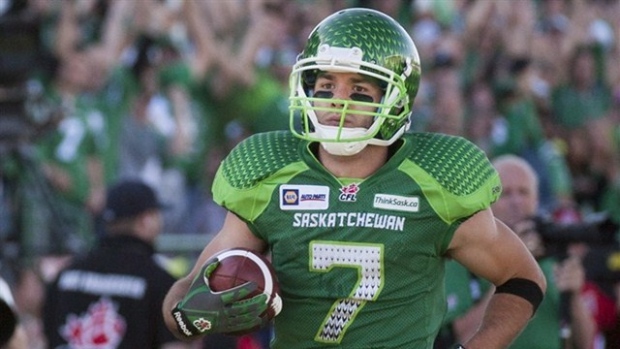 Fans across the province rejoiced when Weston Dressler returned to the Saskatchewan Roughriders after a failed stint with the NFL's Kansas City Chiefs, and should be just as happy the fan favourite has agreed to a four-year contract extension with the team.
Dressler had just 27 receptions for 320 yards and three combined touchdowns in 10 games last year, but was a perennial 1,000-yard receiver prior to attending training camp with the Chiefs.
The 29-year-old has spent his entire seven-year CFL career with the Roughriders, accumulating 6,851 receiving yards and 49 combined touchdowns, good enough for third all-time on the team's receiving yards list.
Dressler was eligible for free agency February 10.