Fehr excited to make debut with Leafs
Veteran forward Eric Fehr will replace injured Nikita Soshnikov on Toronto's fourth line against the Blue Jackets tonight.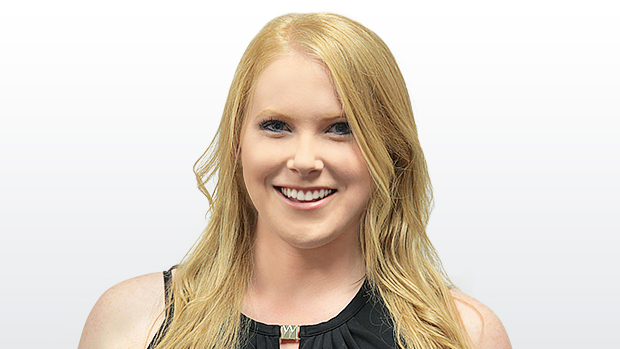 TSN Maple Leafs reporter Kristen Shilton checks in with news and notes from Maple Leafs practices and game-day skates. The team held a morning meeting at Nationwide Arena on Wednesday, ahead of playing the Columbus Blue Jackets.
- The only move the Maple Leafs made before the March 1 trade deadline was to acquire Eric Fehr from the Pittsburgh Penguins in exchange for Frank Corrado and a fourth-round pick. In the nine games since being dealt, Fehr has been a healthy scratch. He'll finally make his debut against Columbus on Tuesday night. Head coach Mike Babcock had been waiting for an opportunity to get Fehr in the lineup. With Nikita Soshnikov banged up Monday in Boston, he can slot the veteran in on the fourth line. "It's tough [to wait], but it's exciting when you get the opportunity," Fehr said. "You know it's going to come, you just have to be prepared for when it does and I think I've done everything I can to be ready for it." As a member of the Metropolitan's Washington Capitals and Pittsburgh Penguins, Fehr saw the Blue Jackets quite a bit. In 18 career games against Columbus, he's tallied four goals and two assists. "Hopefully [that experience] comes in handy, definitely familiar with this team," Fehr said. "They're a team that plays really physical and real fast so they'll be a handful but I like our chances tonight."
- The last time the Maple Leafs were in Columbus, it was the second night of a back-to-back and they fell 5-2 in goaltender Curtis McElhinney's return against his former team. They should have fresh legs on Tuesday, playing Columbus on the first night of their 15th back-to-back of the season. Frederik Andersen will get the start in net. The Blue Jackets have hit 100 points this season and are already playoff-bound, but they aren't looking to take any games off. "We didn't play very good last time we were in here. We didn't start on time, we weren't competitive," Babcock said. "So we'd like to respond to that. They're trying to finish high in the standings and we're trying to get better each and every game." Four of Toronto's final 11 games of the season are against Metropolitan Division teams, all of whom will want the highest playoff seed possible to avoid playing another Metro team in the first round. Now that they're only one point back of the Bruins for third place in the Atlantic Division, Toronto could close the gap between them with a victory.
- Blue Jackets defenceman Zach Werenski has stayed close with Auston Matthews since the two met in the U.S. National Team Development Program in 2013. After Werenski's team took the first matchup, the rookie was so excited to face Matthews again he took part in his first optional skate of the season this morning. While Matthews has been more quiet offensively of late (one goal, one assist in his last eight games), Werenski was blown away by Matthews the first time around. "He's so good in all three zones," Werenski said. "Seems like he'll break the puck out and make great plays in the neutral zone and then obviously his skill in the offensive zone is unmatched. It's crazy what he can do out there." Matthews has been a front-runner for the Calder Trophy all season, but as he's cooled off of late, Werenski has stayed hot. He set the record for most points scored by Blue Jackets' rookie (40) in eight fewer games than the previous record holder (Rick Nash). Despite his success, Werenski leaves the conversation of where he fits in the Calder race to others. "I'm on social media and stuff so I see things, you can't really avoid it," he said. "But I try not to think about it. We're focused on the playoffs right now and what we're doing as a team. That's where my focus is."
- Since returning from their California road trip with one of a possible six points, the Maple Leafs have played some of their best hockey of the season, posting a 5-1-1 record and outscoring their opponents 22-17. Toronto had to put their win over Boston on Monday behind them quickly, as Wednesday marks the first of three games the team will play in the next four days. Babcock has been managing ice time at practice and morning skates for some of his veterans, with James van Riemsdyk, Brian Boyle and Tyler Bozak getting more time off in recent weeks. Bozak was absent once again from morning skate on Wednesday, as was Mitch Marner, but both are expected to play on Wednesday. "It's huge [to get that rest]," said van Riemsdyk. "We want it to be a marathon and to be playing for a couple more months. It's a fine line between staying sharp and making sure you're taking time to recover. You just take it day by day with all that stuff."
- Toronto is one of the youngest teams in the league with an average age just over 26, but at this point of the season youth can hardly be used an excuse for anything – at least according to the guys in the room. For the club's seven rookies, the mistakes they've made and lessons they've learned have to be applied in earnest during the stretch run of this playoff push. "The young guys have played almost a whole season, so they're not young guys anymore," said Morgan Rielly. "They know the importance of the games and they've been a big part of everything we've done all year. It happens quickly. You play a couple games and everyone calls you a rookie, but by Christmas time you're just one of the guys. There is no ladder for the way people get treated in this room, we're all equals and that's the way it should be."